Paiute ATV Trails
Manning Meadows to Circleville
The Paiute ATV trail is located in central Utah and consist of a loop of about 300 miles. In addition to the main loop there are approximately 1800 miles of side trails that spur off of the main trail. The Paiute trail also connects with the Fremont trail system to the south and the Sanpete ATV area to the north. You can spend week riding these trails. No matter if you ride ATVs, UTVs or Dirt Bikes this is considered one of if not the best trail system in the county.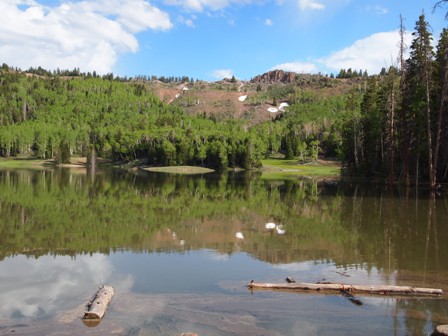 We started our second day by taking our Polaris Ranger UTV (rented from Lizzie and Charlie's RV and ATV Park) on the short trip from Manning Meadows Reservoir to Barney Lake. Barney Lake though I liked the first lake better this one is more private. So if you are looking for a place to spend some time alone this is it, it gets much less traffic since it is not on Paiute 01 and there are several Geocaches in the area.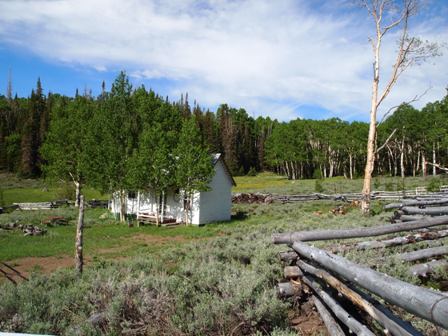 While heading south on Paiute 01 you will pass by this old forest service station at Dry Creek, it does not appear to be in use anymore. The Fishlake National Forest has several areas that once had ranger stations. Stop and enjoy the views, there is also a restroom here.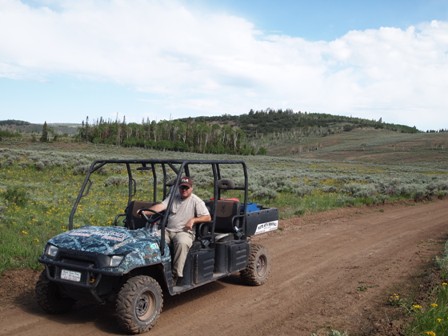 This was my first trip on a UTV. I am typically a dirt bike guy but I have to say I loved the Polaris Ranger Crew. I was able to navigate while Randy drove us around. I also loved the ability to talk to my friends instead of just pointing at something like we do on dirt bikes.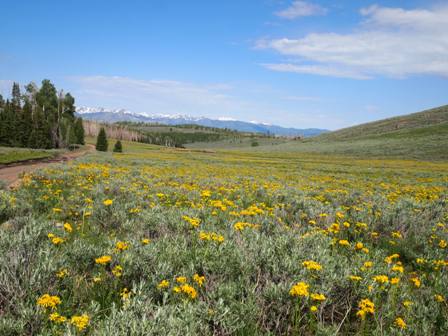 If you like wildflowers early July is the time to visit the Paiute ATV trail. The one problem with early season riding is the highest portions of the trail can be closed due to snow pack. Notice the Tushar Mountains in the distance, that area of the trail was closed due to snow.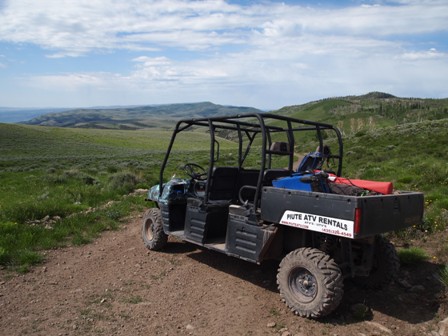 We originally planned to ride the entire Paiute 01 loop but due to heavy snow still on the ground in early July we headed south to Circleville and the Fremont Trail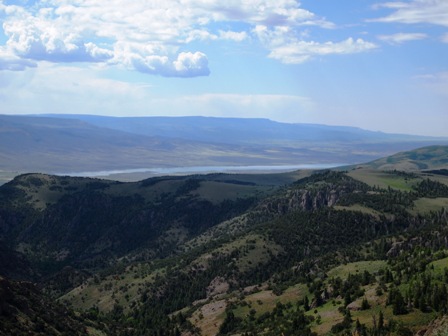 Otter Creek Reservoir as seen the Paiute 01. There are three trails leading to the reservoir.
More wild flowers in early July along the ATV trails on the way to Circleville Utah.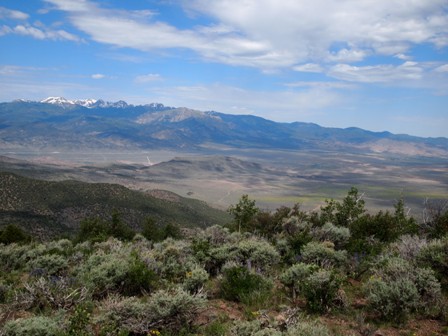 The section of trail from Utah 62 south to Circleville is very rugged and offers only a few views. This was once a narrow trail but has been widened in order to lay a water line for cattle use.