Paiute ATV Trails
Marysvale to Manning Meadows
The Paiute ATV trail is located in central Utah and consist of a loop of about 300 miles. In addition to the main loop there are approximately 1800 miles of side trails that spur off of the main trail. The Paiute trail also connects with the Fremont trail system to the south and the Sanpete ATV area to the north. You can spend week riding these trails. No matter if you ride ATVs, UTVs or Dirt Bikes this is considered one of if not the best trail system in the county.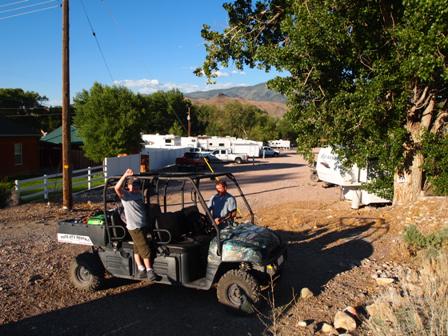 We started our adventure by picking up or Polaris Ranger UTV from Lizzie and Charlie's RV and ATV Park. Lizzie and Charlie's is ideally located in the center of the Paiute Trail in town of Marysvale. In additional to RVs and ATVs they also have cabins for rent if you are flying in from out of town like we did.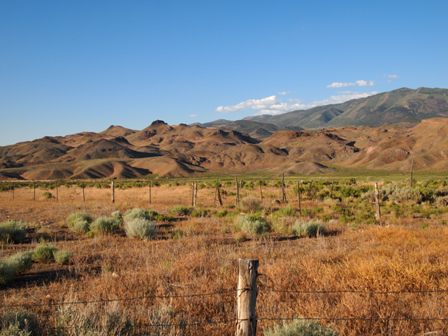 If you like wide open vista you will love the area round Marysvale. The first few miles of trail lead through cattle ranches.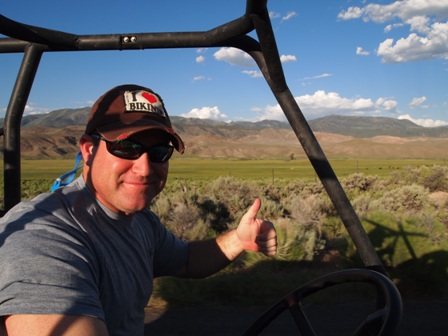 This was my first trip on a UTV. I am typically a dirt bike guy but I have to say I loved the Polaris Ranger Crew. I was able to navigate while Randy drove us around. I also loved the ability to talk to my friends instead of just pointing at something like we do on dirt bikes.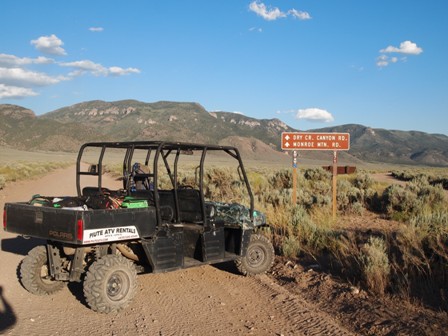 Heading for the mountains!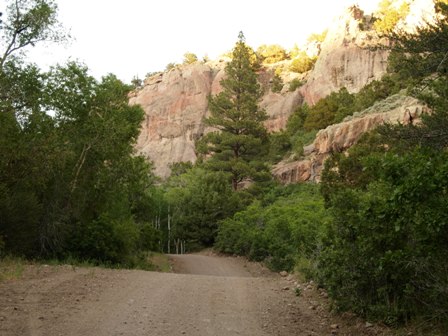 As you can see we were racing the sun to get to our first nights camping spot. After picking up our Polaris Ranger rental at 7 pm we only had about 1.5 hours to get to our camping spot 25 miles away, lucky for us we were there over the 4th of July when the days are long.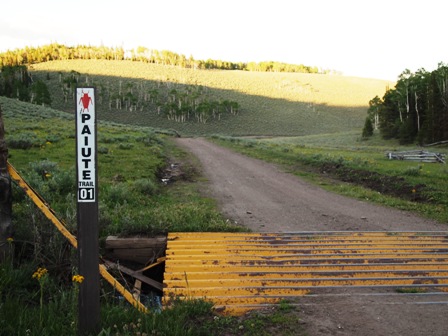 The Paiute Trail is listed as trail #01, it and the side trails are all clearly marked.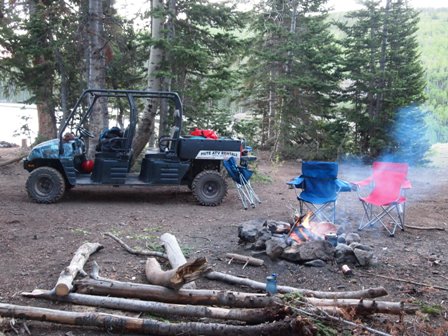 Milo at Lizzie and Charlie's ATV told us one of the best camping spots along the trail was at Manning Meadows Reservoir. He was correct, we loved the spot right next to dam, it also had a restroom.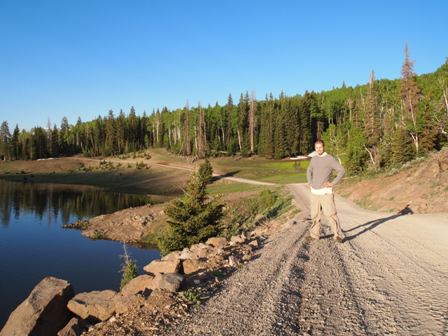 Be sure to bring your fishing pole the reservoir is stocked with tons of fish. If you like geocaching there is a great on right at the dam.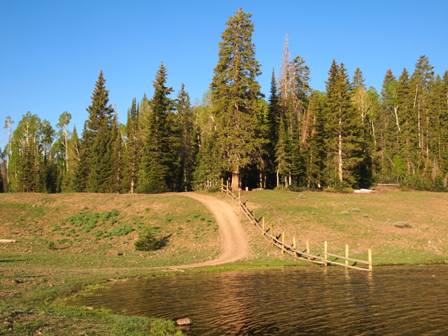 View of our camping spot from the Manning Meadows Reservoir.