Beef Basin Loop
Salt Creek & Lavender Canyon Overlook
Moab Utah Guide Books for ATVs, Dirt Bikes, Side by Sides and Jeeps
Full Color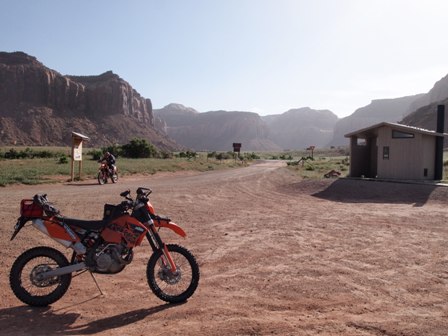 Dugout Ranch parking area for start of Beef Basin Loop has a large parking area and a restroom. They is also camping about 100yrds down the road just across Indian Creek.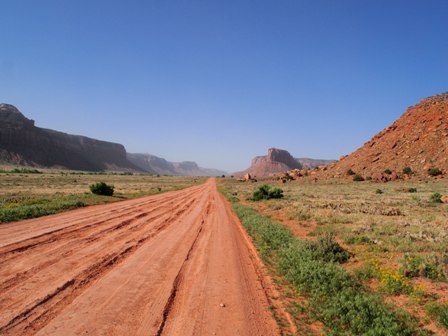 The first few miles of the follows the Cottonwood Canyon Road, the road is scenic but use caution as there are many ruts in the road.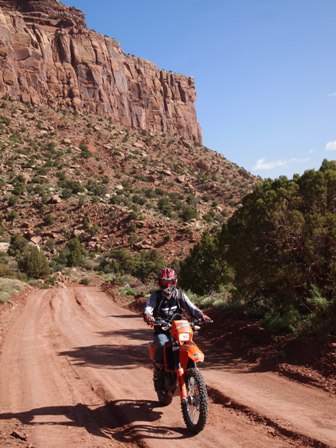 After about 5 miles the trail starts to climb along the edge of Bridger Jack Mesa.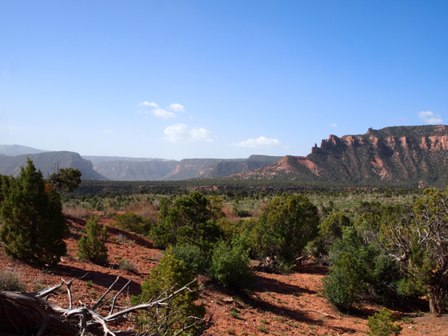 Cottonwood Canyon Road is open both ATV and Dirtbike use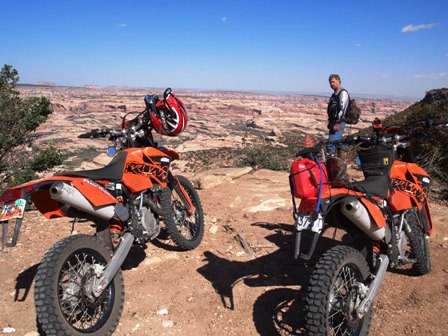 Salt Creek Canyon Overlook. At one time you could take a street legal Jeep or Dirt bike to up Salt Creek Canyon to Angle Arch but not any more.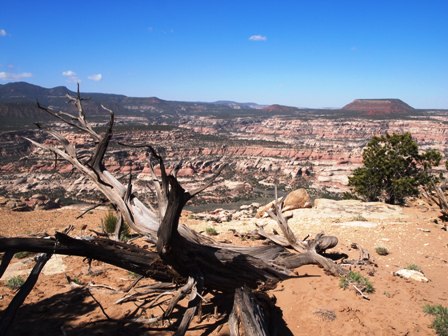 Abajo Mountains as seen the part of the Salt Creek Canyon Overlook. There are many trails in this part of the Manti-La Sal National Forest that are best accessed from Monticello Utah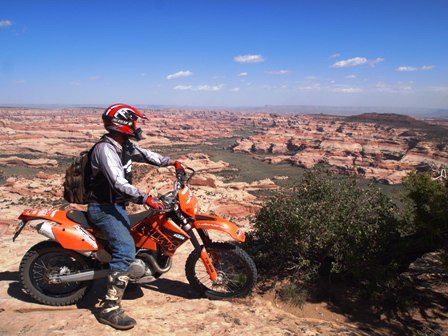 Salt Creek Canyon Overlook. From the overlook you are directly above the "Big Pocket if you have binoculars with you should be able to spot some of the many cliff dwelling in the area..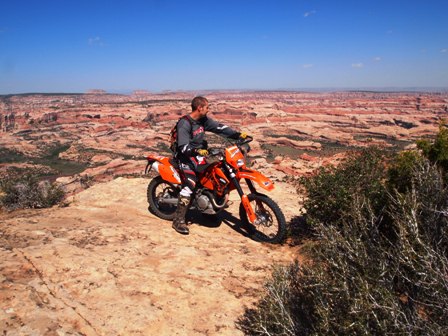 Salt Creek Canyon Overlook. Also if you take the time and know were to look you can see several large arches from the overlook.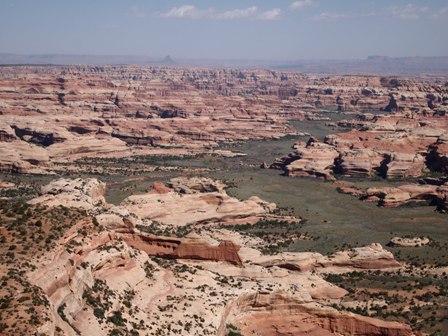 Salt Creek Canyon Overlook.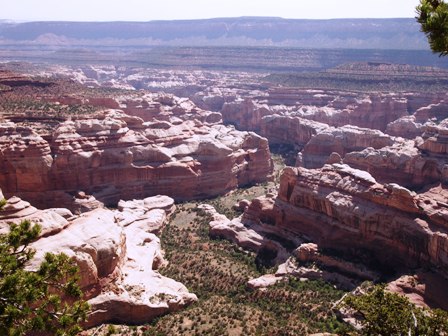 Lavender Canyon Overlook. If you follow the overlook trail clockwise you will eventually come Lavender Canyon.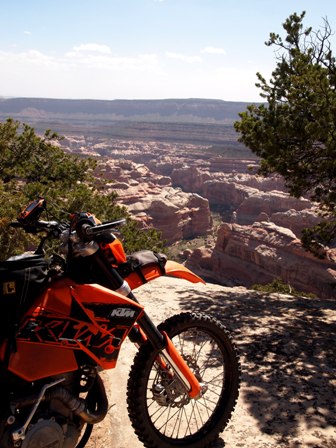 Lavender Canyon Overlook. If you want to explore Lavender Canyon you can but your dirt bike has to be street legal also you must go to the Needles District visitor center to get a pass.