Beef Basin Loop
Beef Basin and Ruin Park
Moab Utah Guide Books for ATVs, Dirt Bikes, Side by Sides and Jeeps
Full Color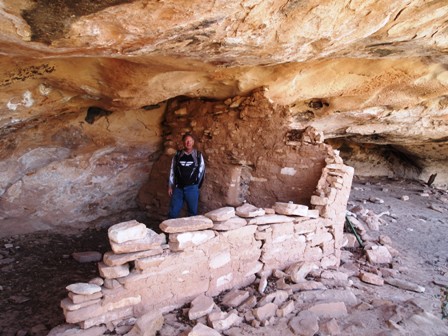 Beef Basin in one of the special places you just have to see in person. If this area was not 50 miles from the nearest paved road it would most likely be a National Park. Even while cruising on our dirt bikes we were able to spot over a dozen Indian structures.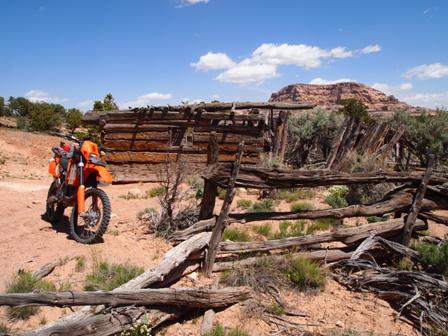 As you enter the Beef Basin area you will notice many side roads going off the main trail. Most end at interesting Indian ruins however this one ended at a pioneers' cabin. It is amazing to look at the size of the logs in the cabin then compare the log to trees in the area. The logs in the cabin are much larger, it make you wander how far they had to move them to get them here.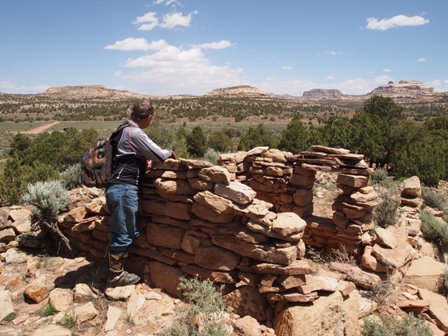 Many of the Anasazi ruins are unmarked, I think this was called Fortress Ruin.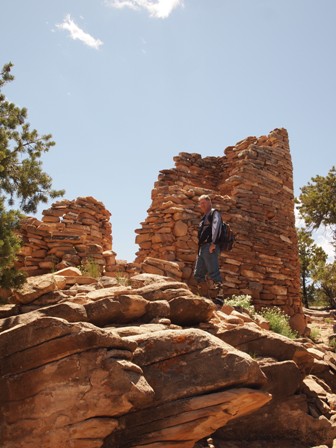 Tower Ruin is one of the larger ruins and is easily viewed from the main trail.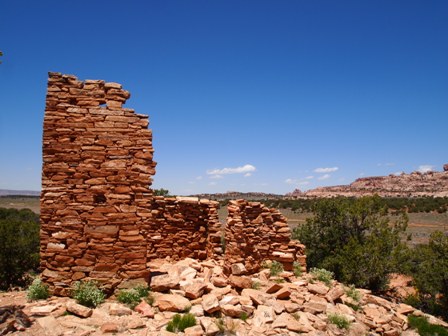 Beef basin has one of the largest collections of ruins you can see in Utah. When viewing the ruins do not alter them in anyway. Though it is difficult is best to not even touch them.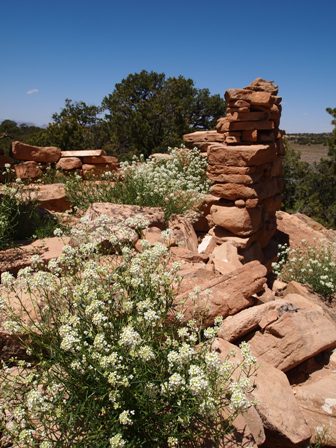 Beef Basin is just west of the Abajo Mountains. There are many trails in this part of the Manti-La Sal National Forest that are best accessed from Monticello Utah.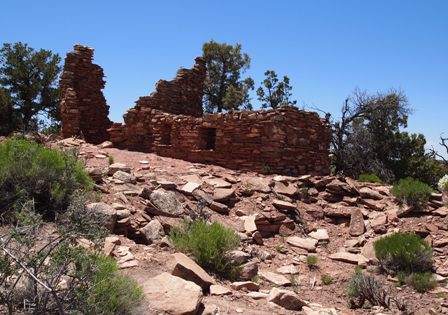 It is amazing that in this day of land closures that you can ride you ATV right up to many of these structure. Be responsible when traveling in this area so we do not loose this privilege.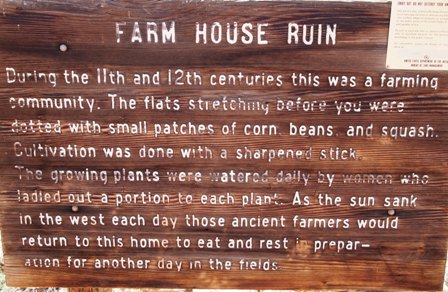 This sign tells some of the history of the people who once lived in this area.
Farm House Ruin in Ruin Park. This is just about the end of the trail for non-street legal vehicles. If you don't have a tag you can't complete the loop through Canyonlands National Park. It is a minimum of 93 miles round trip to return back to UT-211.