Beef Basin Side Trip To
Joint Trail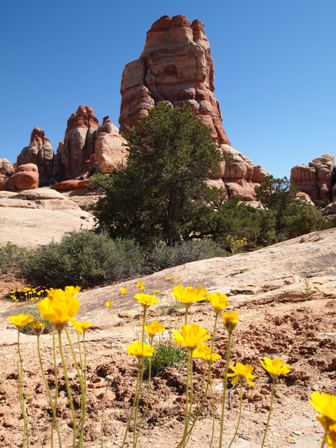 I know this site is dedicated to off-roaders, but if you pass by the joint trail and don't take the time to walk down it you have really missed out. You can't see everything from your Jeep.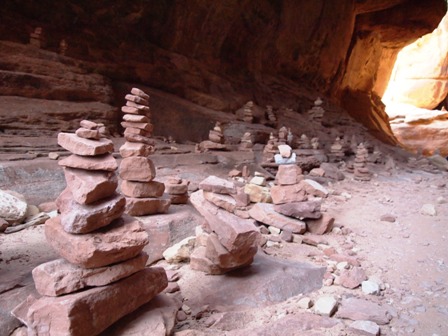 It is only a short walk from the Joint Trailhead to the Joint. The Joint is an extended area that is not actually a cave but is as close to one as you will get. If you are on a dirt bike I recommend bringing walking shoes as you don't want to walk it in Alpinestar Boots. The short hike is well worth the effort and is likely to be the highlight of your trip.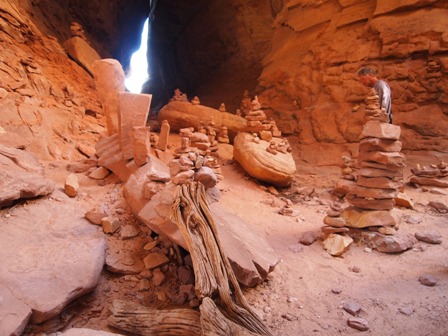 While walking the many trails in the Needles area of Canyonlands National Park you must follow Carnes to find your way around. This part of the Joint trail is like a shrine to Carnes.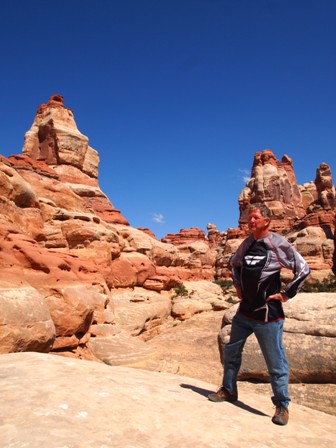 We got a little lost on the trail but the view was worth it. I am glade my KTM was street legal so I could see places like this. The only other way to get here is to hike or have a Jeep.

Moab Utah Guide Books, Includes Maps and Direction for this Trail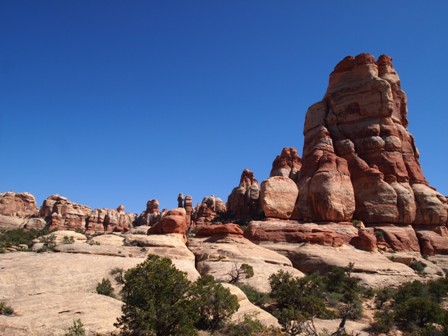 Needles as seen from the top of the Joint Trail. As far as you can see, it is row after row of needles in all directions.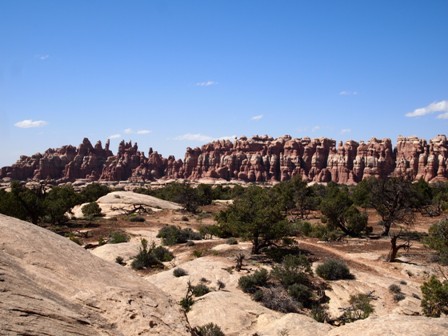 Chestler Park as seen from top of the Needles. Chestler Park is one of Utah's premier hiking destinations. If you want to hike here you will need to make reservations well in advance. Or you can go just outside of the park and camp where you like on BLM land then drive back here for day hikes.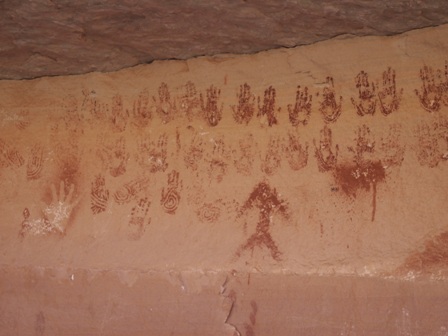 Utah rock art in Needles District. Though we completed this trail as big loop that included Beef Basin, the most common way to access the Joint Trail is from the Jeep road know as Elephant Hill. If you don't have a Jeep, Elephant Hill still provides access to the best hiking trails I've ever been on, Chestler Park and Druid Arch Trails.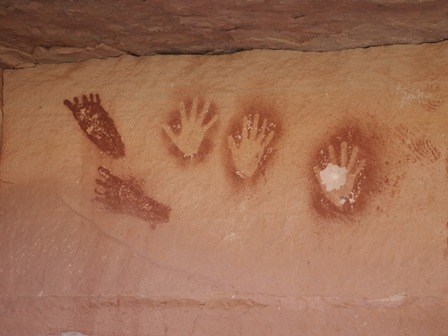 Anasazi Pictograph art work on the walls of some of the canyons.