Beef Basin Loop
Joint Hiking Trail via Elephant Hill
Moab Utah Guide Books for ATVs, Dirt Bikes, Side by Sides and Jeeps
Full Color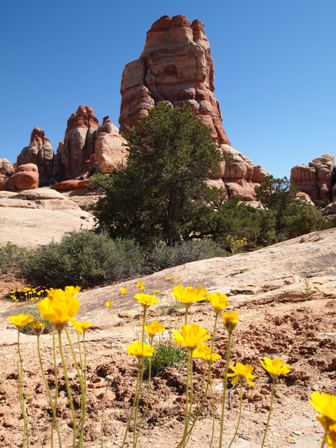 I know this site is dedicated to off-roaders but if you pass by the joint trail and don't take the time to walk down it you have really missed out.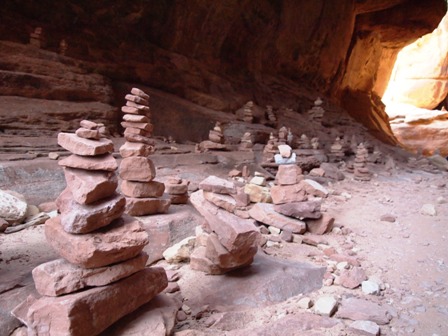 It is only a short walk from the Joint Trailhead to the Joint. The Joint is an extended area that is not actually a cave but is a close to one as you will get. If you are one a dirt bike I recommend bringing walking shoes so you don't want to walk it in Alpinestar Boots.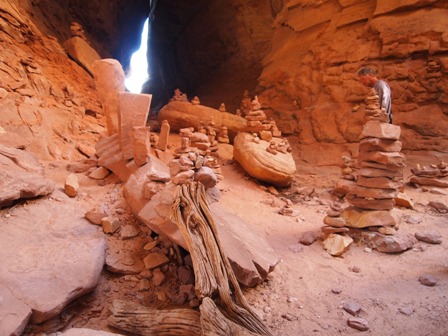 While walking the many trails in the Needles area of Canyonlands National Park you follow Cairnes. This part of the Joint trail is like a shrine to Cairnes.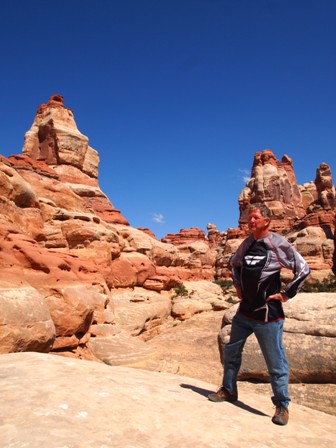 We got a little lost on the trail but the view was worth it. I am glade my KTM was street legal so I could see places like this.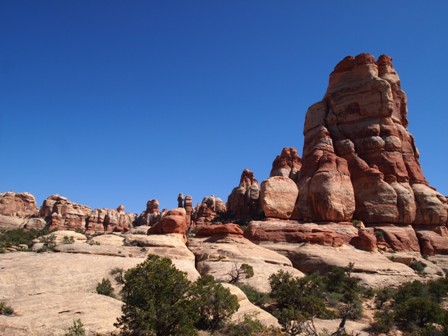 Needles as seen from the top of the Joint Trail.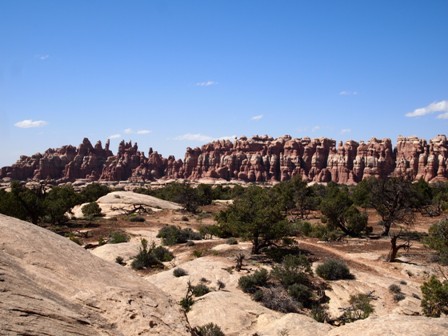 Chestler Park as seen from top of the Needles. Chestler Park is one of Utah's premier hiking destinations.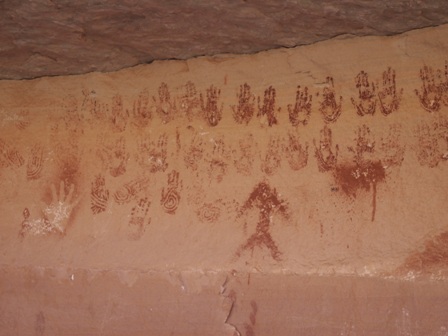 Utah rock art in Needles District.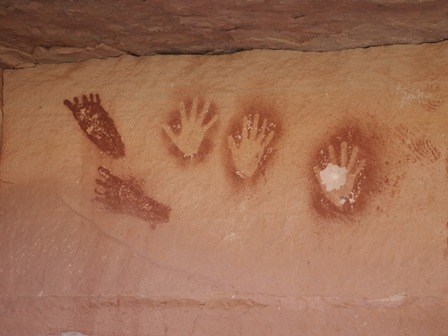 Anasazi Pictograph art work on the walls of some of the canyons.