White Rim Loop
White Crack to Mineral Bottom
Moab Utah Guide Books for ATVs, Dirt Bikes, Side by Sides and Jeeps
Full Color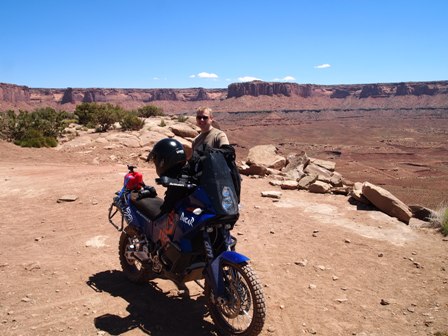 Notice the gas can on the back of this KTM? It was ours but fell off our bike within 5 miles of the start of the trail.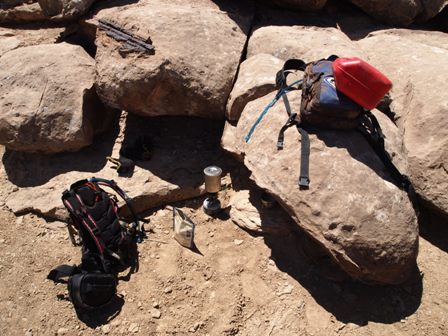 A good place to stop and eat lunch is the Murphy Hog Back. This trails takes 8+ hours so be prepared to care something to eat.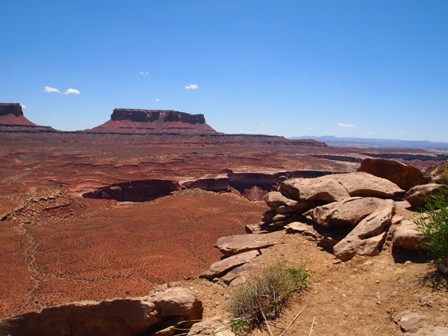 ATV and non-street legal dirt bikes are not allowed inside the Cayonlands National Park.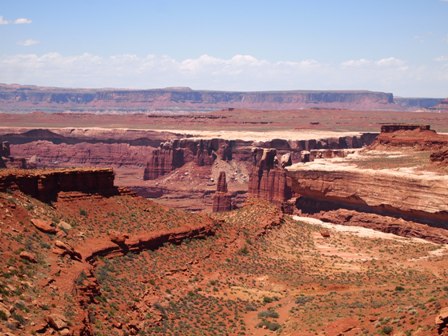 View from Murphy Hogback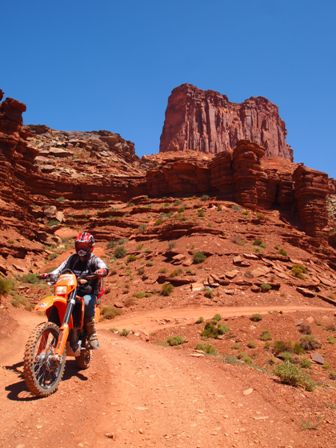 Our KTM rental from Utah Dual Sport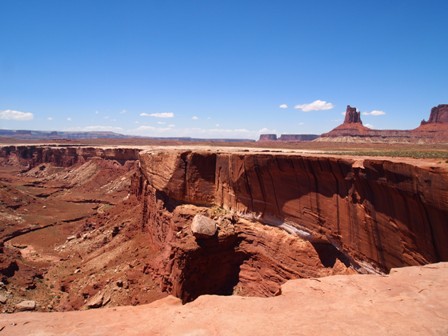 There are stunning views along the entire White Rim Road. There are no services in the area, you must return to Moab for food and gas.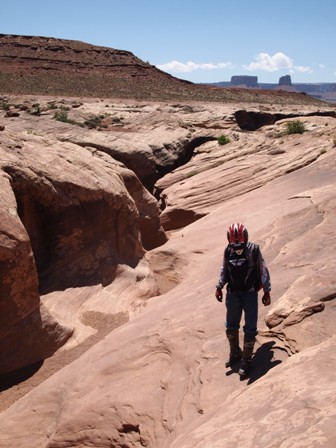 Dual Sport Dirt Bikes can complete the trail if you get a very early start. Jeeps typically take 2-3 days and Mountain Bike take 3 days to complete the trail.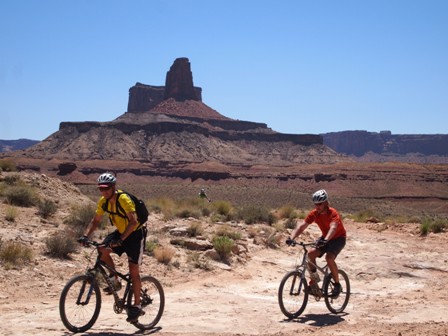 Watch out for Mountain Bikes on the trail. Sometime it can be frustrating to pass a Jeep or Mountain bike only to have them pass you back if you stop for a picture. This picture was taken in front of the butte John Wesley Powell made famous called Butte's of the Cross. He thought it was 1 butte but it is actually 2.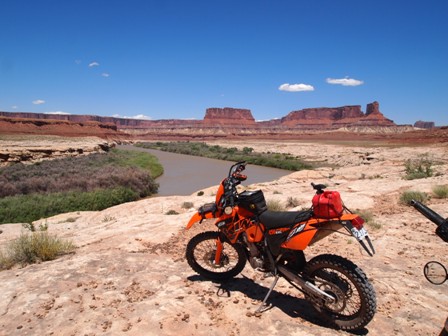 In many places you can ride right to the edge of the canyon.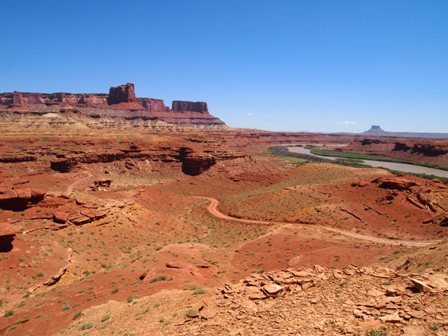 This is one of my favorite views of the Green River along the entire trail.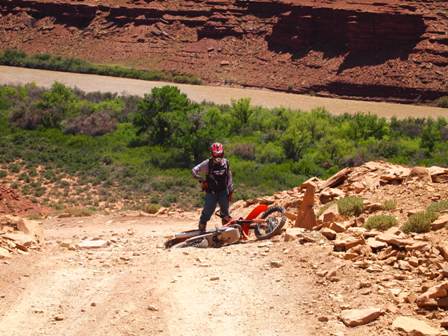 Hardscramble hill is not very difficult but after about 80 miles of off road riding, mental and physical fatigue start to set in and you will make some mistakes.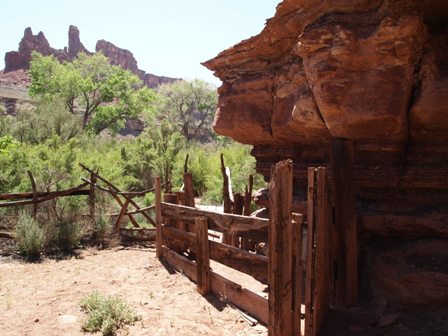 Just as you are approaching Canyonlands National Park boarder you will see the neat desert corral.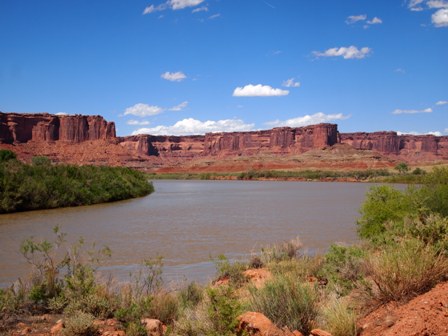 Green River as seen near Mineral Bottom. The Jeep road in this area starts to get easier.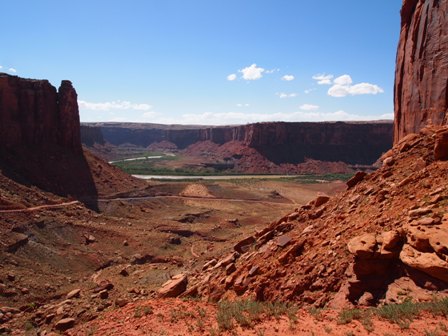 Horsetheif Trail is assessable via ATV and non-street legal dirt bikes.