Tomichi Pass ATV Trail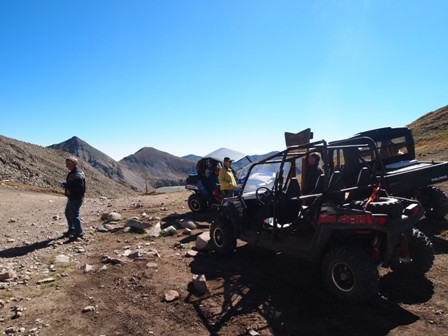 This page describes the section of trail between Hancock Pass and Tomichi Pass. The picture above was taken from Hancock Pass looking toward Tomichi Pass.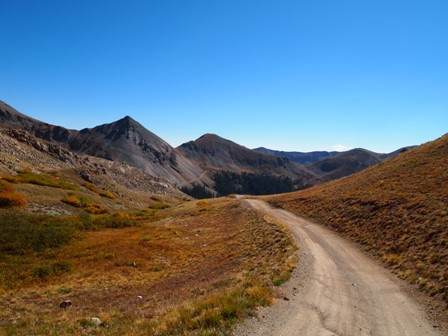 If you like high country Colorado trails you should give this one top consideration. The scenery as you start down Hancock Pass is top notch.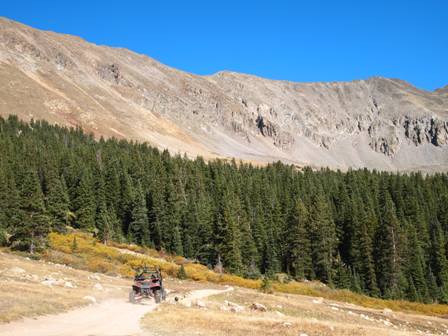 The trail down from Hancock Pass is somewhat steep but is very smooth and easy to drive, beginners should have no problems.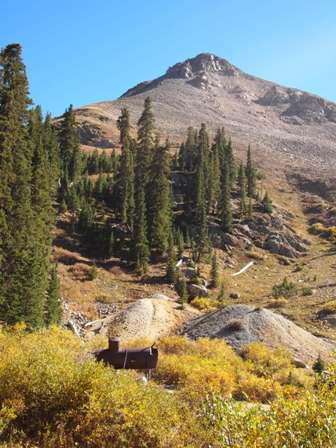 The Tomichi Pass trail passes right along side old mining equipment in Brittle Silver Basin. There is not much left of the mine other than a broiler and tailings.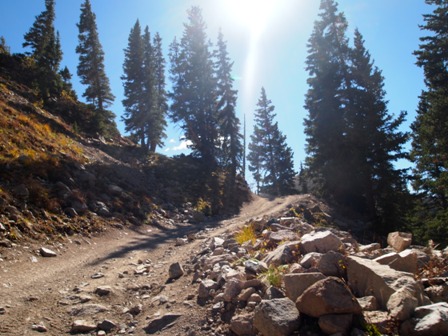 Climbing toward Tomichi Pass, a great trail for dual sport dirt bikes and ATV's alike.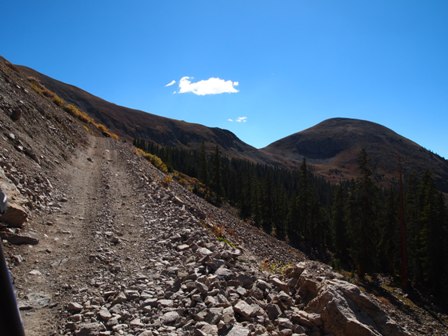 Though this trail is officially a Jeep trail and a Jeep can ride the trail, the main track of the trail is only as wide as an ATV.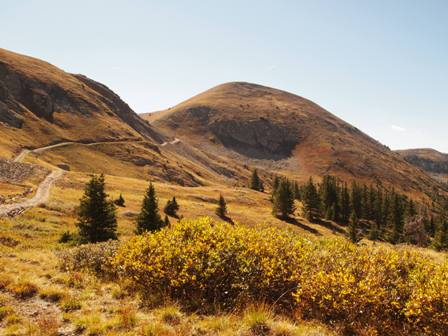 Famous Colorado fall colors along the last section of trail.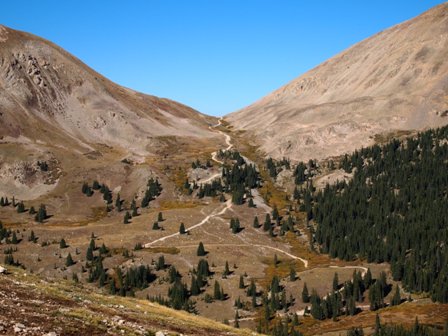 View of switchbacks leading to Hancock Pass. The trail is steep but relatively smooth.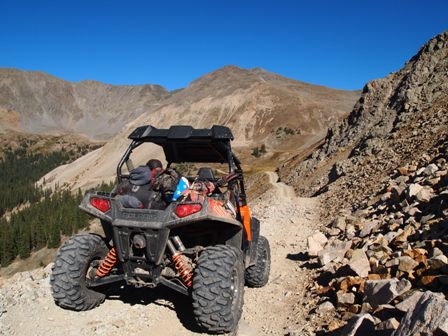 Nothing beats being above the tree line in Colorado on a Polaris RZR.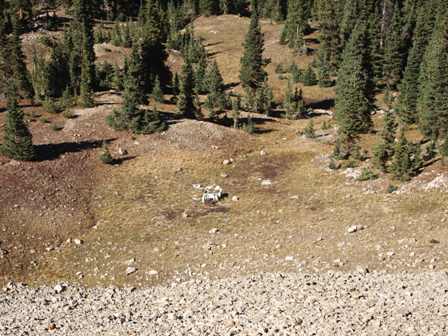 Don't let the scenery distract you while driving or you could end up like this jeep.