Pomeroy Lakes
Tomichia Pass
Side by Side, ATV, Motorcycles & Jeeps Trails
Colorado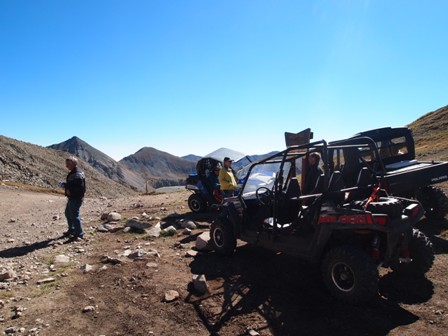 This page describes the section of trail between Hancock Pass and Tomichi Pass. The picture above was taken from Hancock Pass looking toward Tomichi Pass.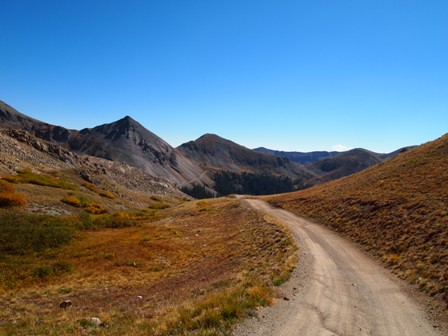 If you like Colorado high country trails you should give this one top consideration. The old Jeep road goes way above the timberline. The scenery as you start down Hancock Pass is top notch. Once trails like this were only accessible if you had a jeep, now with modern UTVs or SxS you can visit places like this with relative ease.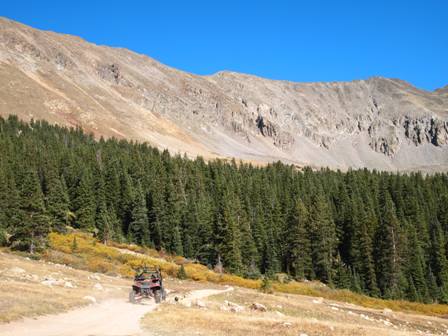 The trail down from Hancock Pass is somewhat steep but is very smooth and easy to drive, beginners should have no problems. I've visited this lovely area multiple times, once on a dirt bike and twice with UTVs.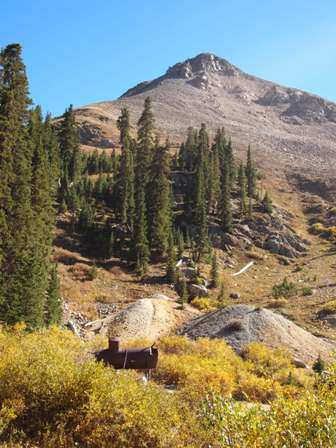 The Tomichi Pass trail passes right along side old mining equipment in Brittle Silver Basin. There is not much left of the mine other than a broiler and tailings, I would have loved to see things like this before time took it's toll on it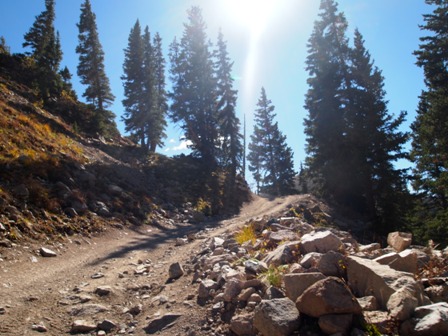 Climbing toward Tomichi Pass, a great trail for dual sport dirt bikes and ATVs alike. Just looking at cool pictures like this makes me wish I was back there right now. Life is too short to sit around, get out there.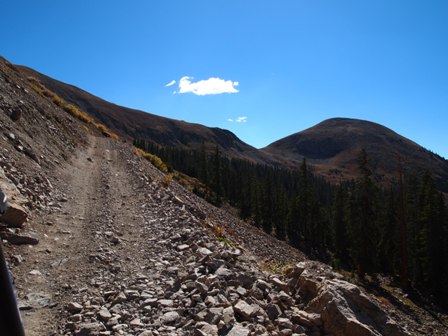 If you are wanting to know what is the best loop trail in Taylor Park is, I would give this one a strong vote. To make the loop you would need to combine the trail with Taylor Pass, Hancock Pass, and Cumberland Pass. Though this trail is officially a Jeep trail and a Jeep can ride the trail, the main track of the trail is only as wide as an ATV.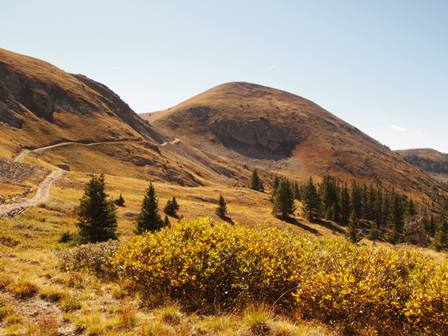 Famous Colorado fall colors along the last section of trail. If you are looking for the best UTV trailsto get a good look at Colorado's fall colors, the Tomichi loop is a great one. We were in the area in Mid September.
>View of switchbacks leading to Hancock Pass. The trail is steep but relatively smooth. If you are an avid offroader, it is impossible to look at a photo like this one and not get excited. This view may be the most scenic switchbacks in Colorado.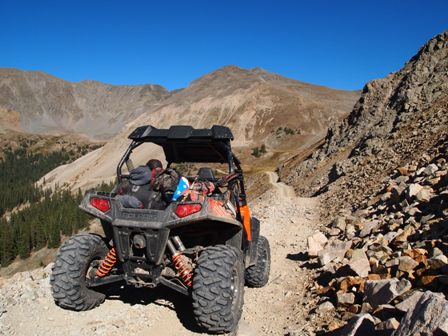 Nothing beats being above the tree line in Colorado on a Polaris RZR. I personally think this stretch of trail is one of the best in Colorado for being above the timberline.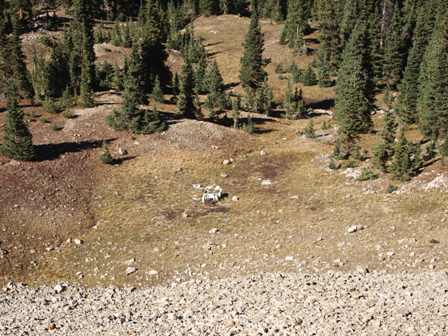 >Don't let the scenery distract you while driving or you could end up like this jeep. I don't know how long it has been there but it is completely smashed. I would have hated to be in this Jeep when it crashed.