Alpine Tunnel
Alpine Tunnel trail starts just outside of the town of Pitkin Colorado but can also be accessed from the Taylor Park area via Cumberland Pass or from St. Elmo via Hancock Pass. This is most likely the most historical trail in the state that ATV's, Dirt bikes and Jeeps can use. The trail follows along the old railroad grade that leads to the historic Alpine Tunnel. Besides having steep drop-offs, the trail itself is fairly easy.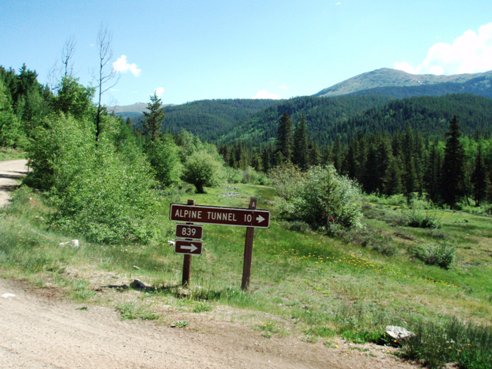 Sign marks the start of the trail about 4 miles outside of Pitkin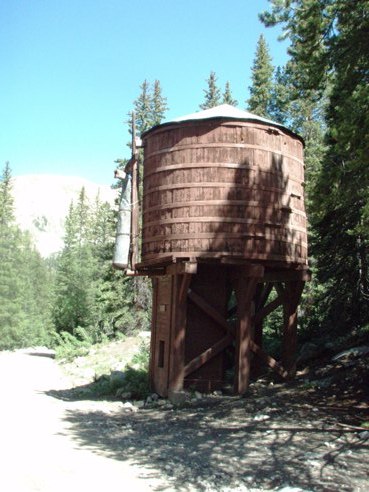 One of two water tanks along the trail that once was used to refill the water tanks of steam engine trains. This tank has been restored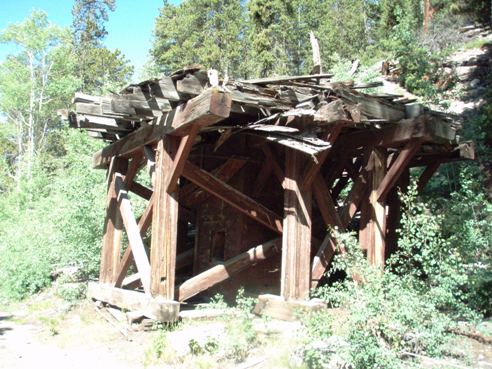 This tank isn't restored.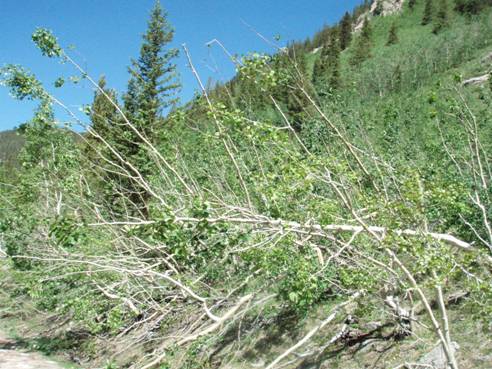 One of several areas along the Alpine Tunnel trail where trees have been damaged by snow avalanches.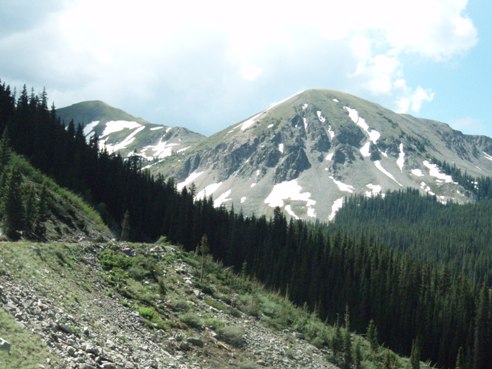 There are great views all along the trail. You can connect this trail with Cumberland Pass, Hancock Pass, and Tin Cup Pass to make a day long loop. Be aware that snow can block these high passes well into the summer. I was there the week of the 4th of July and the passes were still not passable.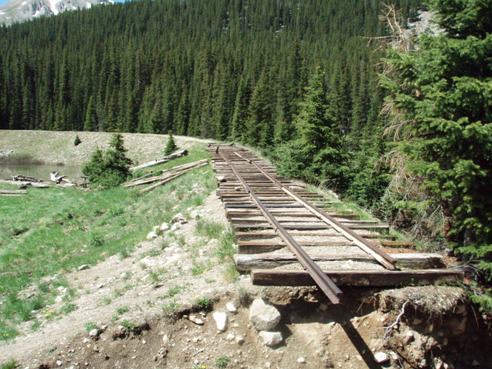 All that is left of the Sherrod Loop Town Site.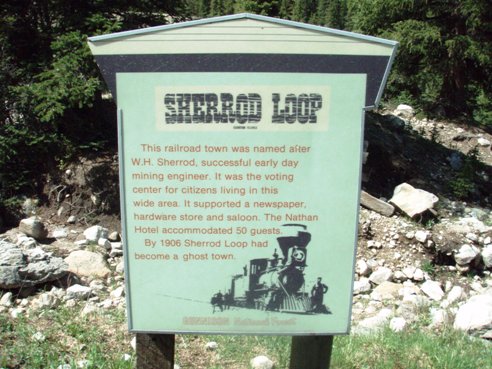 The three miles of trail that passes the "Palisades" to the Alpine Tunnel is considered the most difficult railroad construction project in history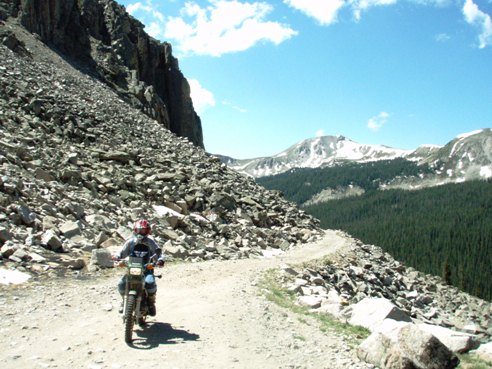 Nearing the end of the Palisades.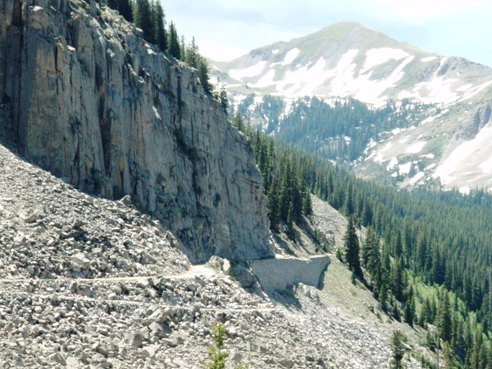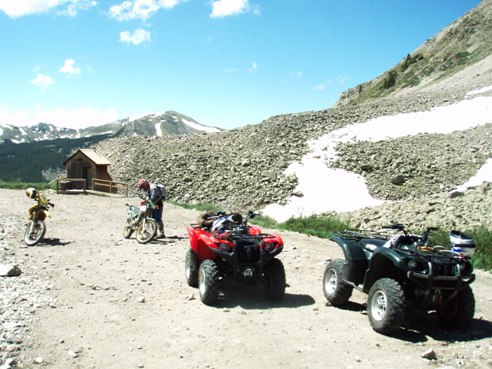 Gate blocks ATV's and dirt bikes just before the train depot.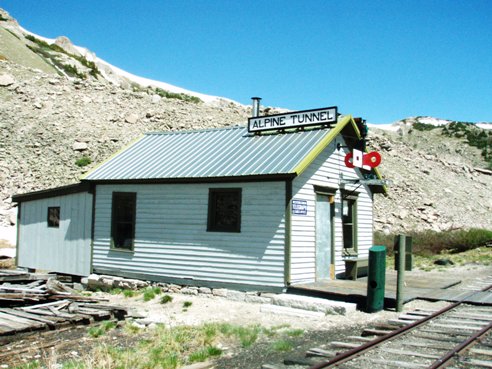 Alpine Tunnel depot, is one of several structures that have been restored. Several other structures including the Stone Engine House and Hotel have been destroyed by time and fire. Take time to go inside the depot and read all of the history.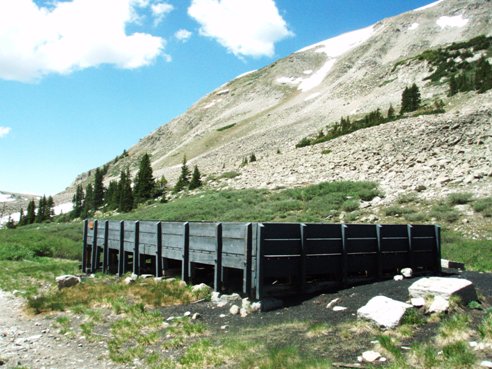 Coal Bunker
ATV and Cabin rentals are available at the Taylor Park Trading post and several other near by places.