Cumberland Pass Jeep Road
Cumberland Pass is one of Colorado's most scenic and historic passes. The trail is very easy and can be driven in a passenger car without any problems but is open to ATV's, dirt bikes, and Jeeps. The trail passes lots of mining history. With a sharp eye you will see old mines all long the road.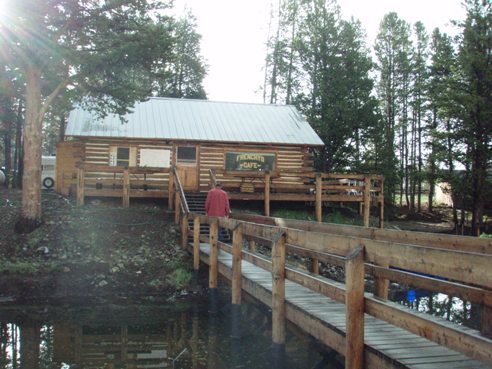 Frenchy's Cafe is located at the start of the trail in Tincup. The Frenchy's restaurant serves a great breakfast and is a very historic place. While you are there buy one of their books on the history of Tincup and it will explain the history of many of the mines the trail passes by.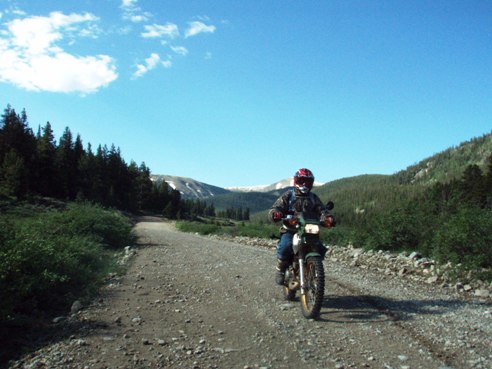 The wide jeep road makes for easy going for beginners on an ATV or dirt bike.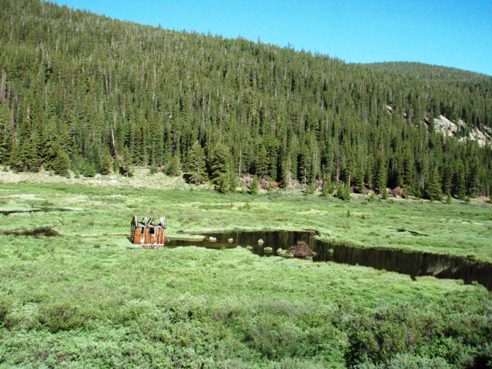 Cabin south of Tin Cup is now in a Beaver Pond.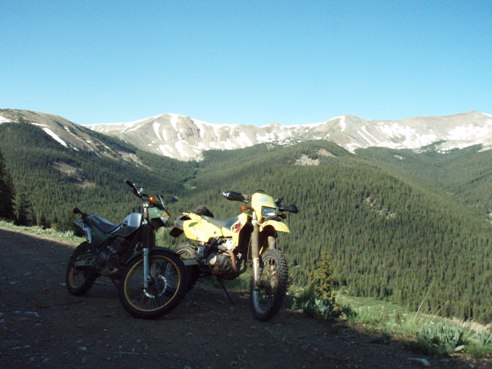 Great views are all around as you near the top of Cumberland Pass Colorado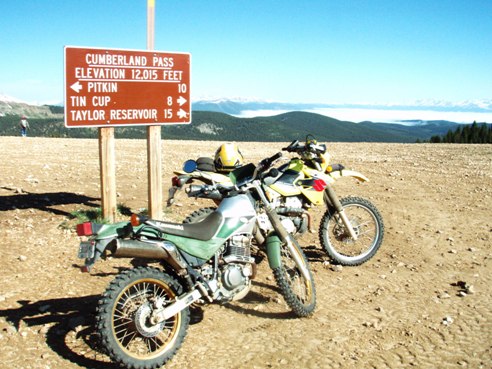 Summit of Cumberland pass is just a short ATV or dirt bike ride from Pitkin or Tin Cup. Great camping is available at Taylor Reservoir.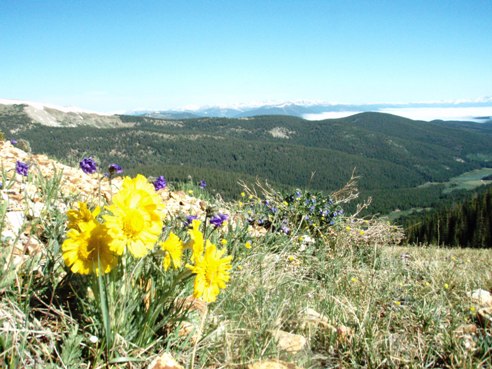 View from Cumberland Pass of Colorado wild flowers.
The easy Jeep road continues toward Pitkin and passes many old mines just off the road.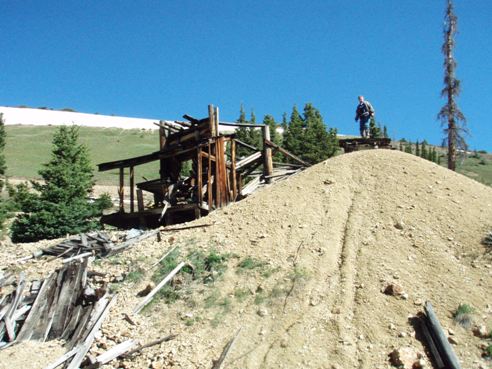 One of many mines on an ATV trail south of Cumberland Pass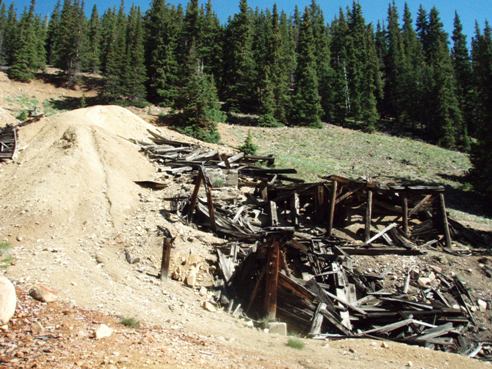 One of many structures at the Bon Ton Mine site.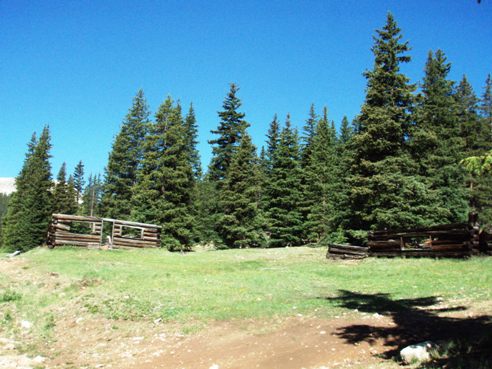 ATV and Cabin rentals are available at the Taylor Park Trading post and several other near by places.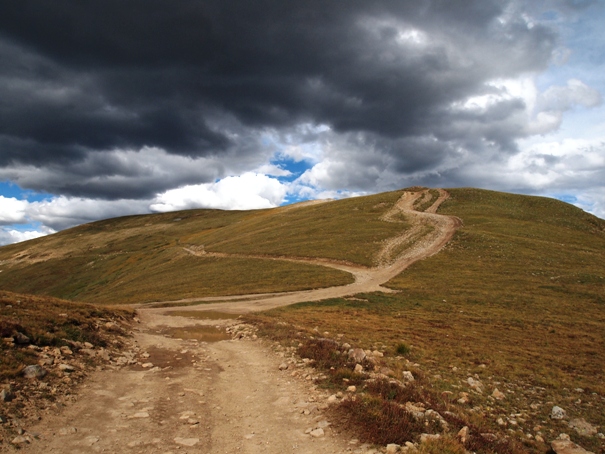 There is a large network of old mining roads to the east of Cumberland Pass.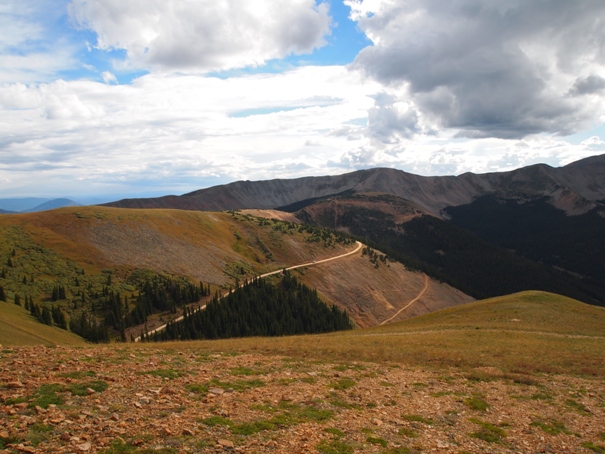 Cumberland Pass Road as seen from Napoleon Mountain.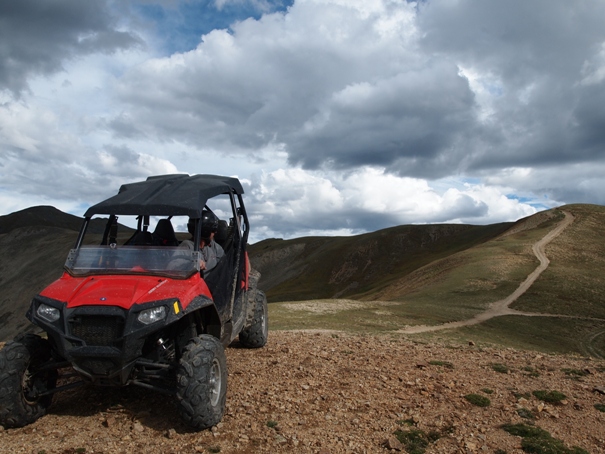 Exploring the network of mining roads on Napoleon Mountain with our UTV from Colorado Adventure Rentals.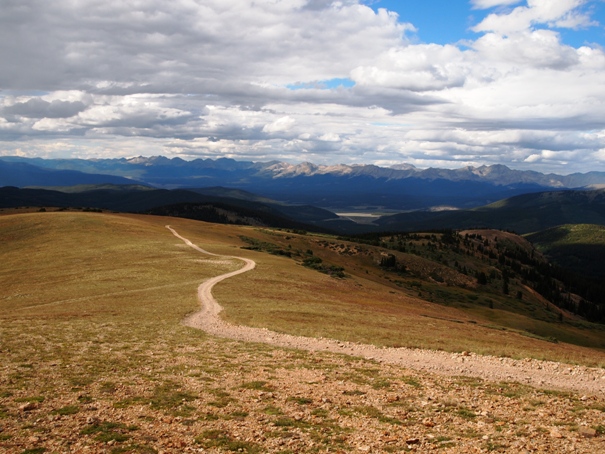 Taylor Park as seen from the top of Napoleon Mountain.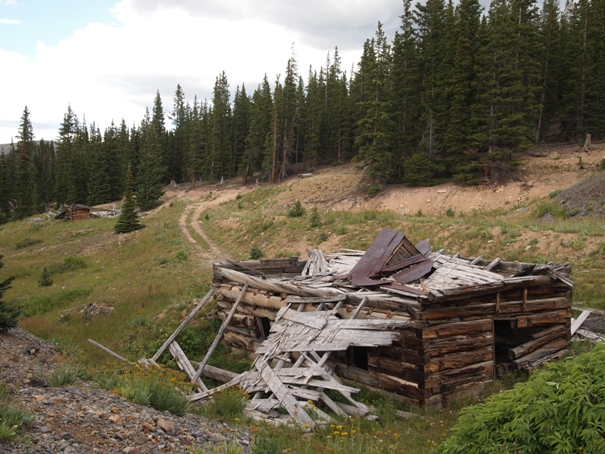 One of many Colorado Mine Ruins in the area east of Cumberland Pass Road.