Napoleon Pass / New Gold Cup Mine ATV Trail
The Napoleon Pass ATV trail is a more challenging trail from Tin Cup to Cumberland Pass. The Napoleon Pass trail is about 7 miles of tough trail over rocks and steep climbs. The trail also has several confusing turns. However, the Tin Cup Cemetery and the New Gold Cup Mine make this an interesting trail.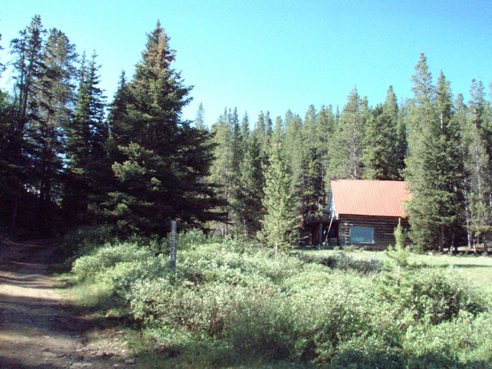 The trail starts on south side of the town of Tin Cup.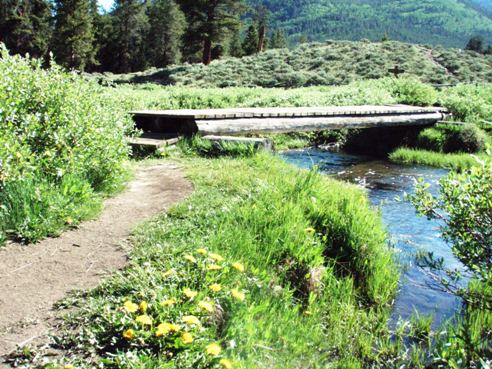 Bridge to Tin Cup Cemetery. This is an interesting stop to make on this Colorado trail.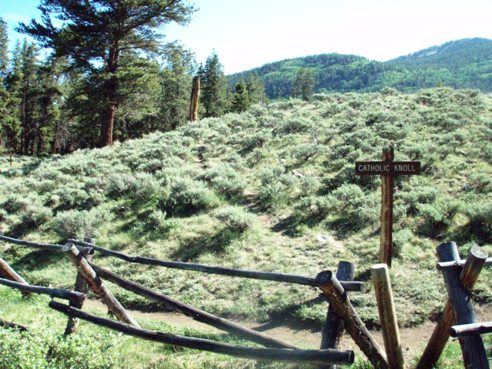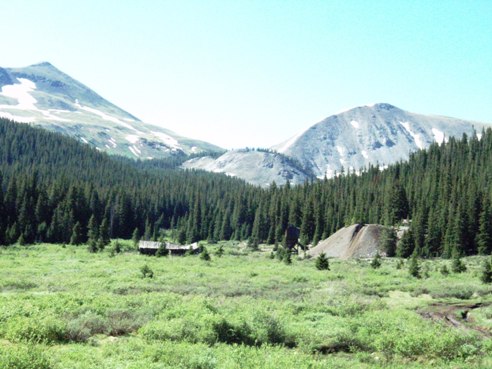 The New Gold Cup Mine is in a large meadow before the ATV trail gets to Napoleon Pass.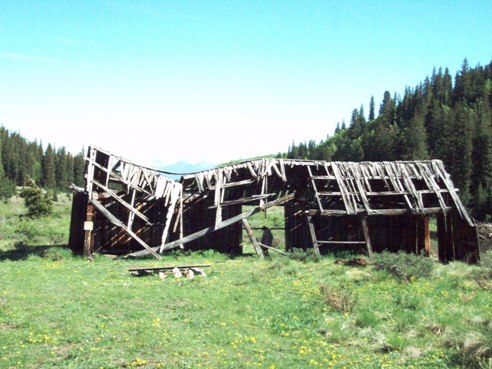 There are quite a few structures that the narrow ATV and dirt bike trail passes.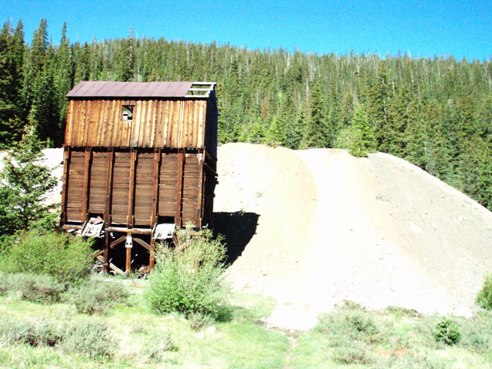 Largest intact structure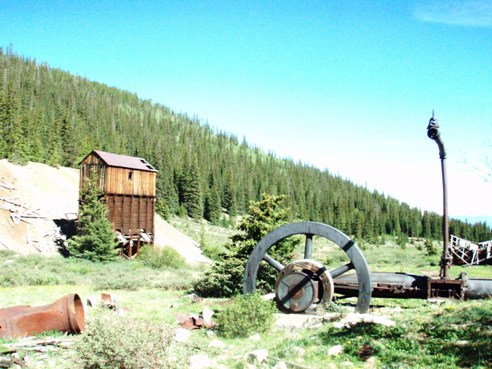 Large Pump of some type.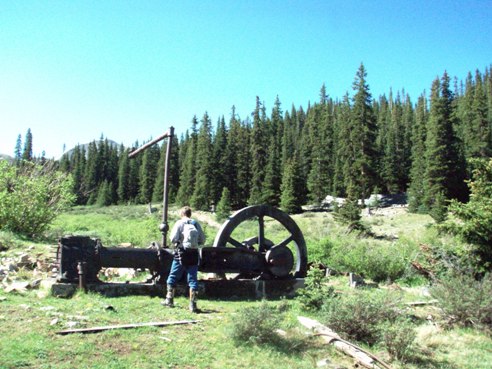 The New Gold Cup mine is only 2.5 miles from Tin Cup. If you thought the trail was difficult to get to the mine you should turn around and use Cumberland Pass to cross the mountain. The trail beyond is very steep and rocky. I had a punched tube on one of the many sharp rocks and was unable to make the pass.
ATV and Cabin rentals are available at the Taylor Park Trading post and several other near by places.