Napoleon Pass
Side by Side, ATV, Motorcycles & Jeeps Trails
Colorado
Looking for a more challenging trail to get into the high Alpine regions around the community of Tincup verses the easyl trail to Cumberland Pass? The Napoleon Pass ATV trail is a more challenging trail from Tin Cup to Cumberland Pass. The Napoleon Pass trail is about 7 miles of tough trail over rocks and steep climbs. The trail also has several confusing turns. However, the Tin Cup Cemetery and the New Gold Cup Mine make this an interesting trail for the history buffs.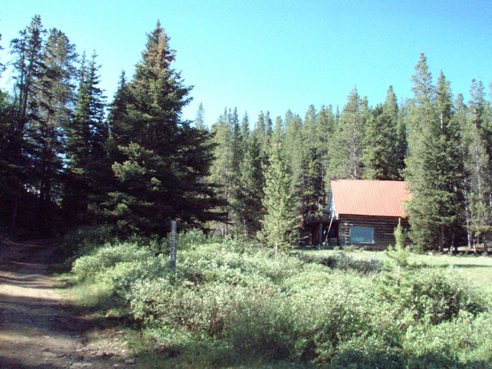 The trail to Napoleon Pass starts on south side of the town of Tin Cup. Even in town you can tell this trail is not as well traveled as the trail to Cumberland Pass.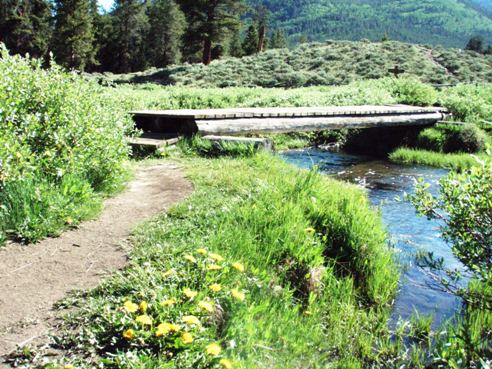 The first stop you will want to make along the Napoleon Pass Trail is at the town cemetery. Just over this bridge is the final resting place for many of the towns residences. It was interesting to see how the grave yard was divided up by religion. This also gives a clue as to the power of gold. People from all backgrounds can fall under the spell of gold fever.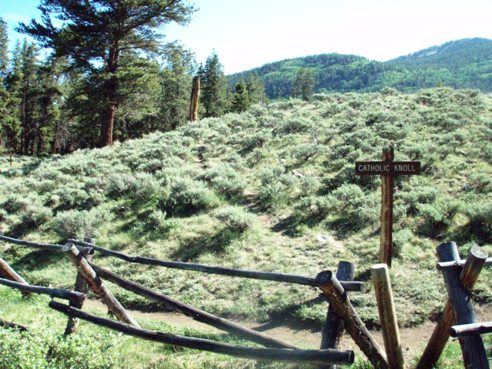 Catholic Knoll of the Tin Cup Colorado Cemetery, there are also knolls dedicated to other religions.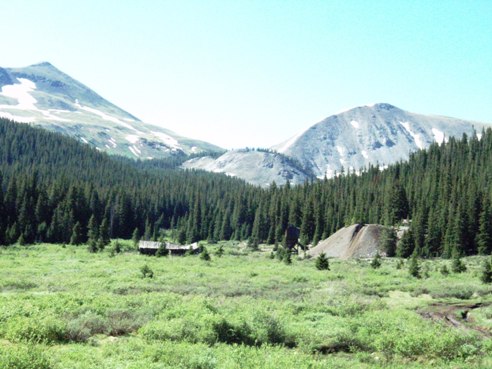 The New Gold Cup Mine is in a large meadow before the ATV trail gets to Napoleon Pass. The last time I was at Napoleon Pass I was on my dirt bike, when I get time, I can't wait to go back on my Polaris RZR Pro 4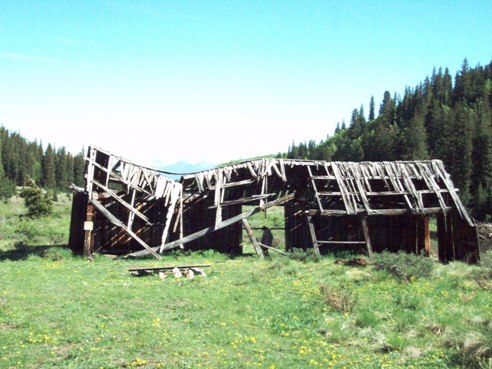 There are quite a few structures that the narrow ATV and dirt bike trail passes before you reach Napoleon Pass. These photos were taken in the early 2000s, I wonder how much is left after all of these years.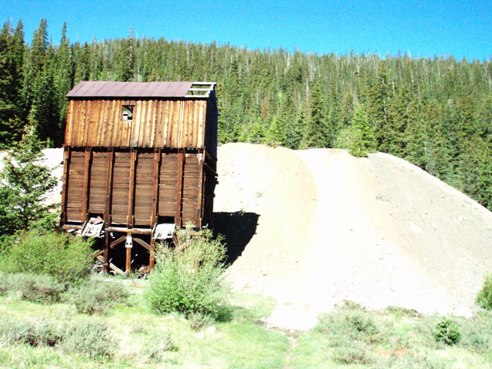 The New Gold Cup mine is one of the largest intact mining structures in all of the Taylor Park area. In a few more years I'm sure these will also be gone.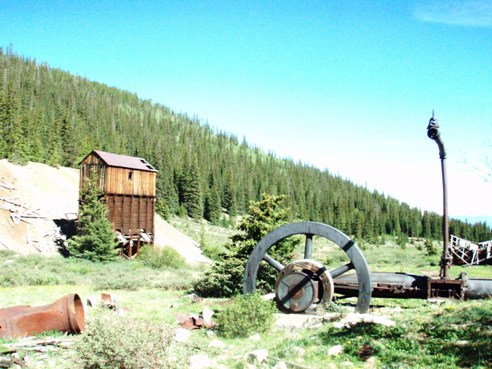 Just think of the effort it took to get this large pump from where it was manufactured back east to the top of Napoleon Mountain in remote Colorado. Just think how remote the area was went the pump was installed. Just think this machine was once housed in a building, now there is nearly no evidence that a building was ever there. I wish I had a picture showing how it looked in the mines heyday.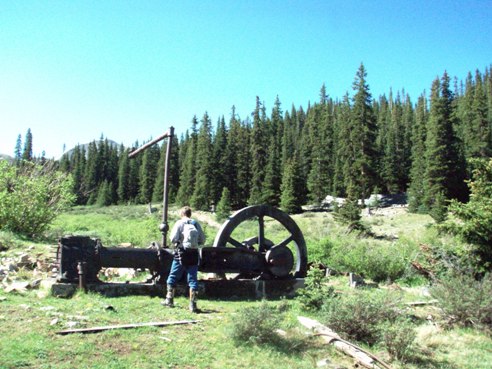 The New Gold Cup mine is only 2.5 miles from Tin Cup. If you thought the trail was difficult to get to the mine you should turn around and use Cumberland Pass to cross the mountain. The trail beyond is very steep and rocky. I had a punched tube on one of the many sharp rocks and was unable to make the pass. This trail is much more difficult than the easy Cumberland Pass.