Pieplant Mill / Lily Pond Trail
The Pieplant trail is basically two different trails. The first half of the trail is an easy Jeep road that will take you all the way to the Pieplant Town site. Once you have explored the town you can return the way you came or continue on a trail just for ATV's and dirt bikes. This half of the trail is very tight but not too difficult. However, if you were to ride this trail in the opposite direction up hill you would find that it would be difficult. There is also a third option for leaving from the town site for dirt bikes or mountain bikes and that is to continue on the Timberline Trail which is covered in the Guide book "Motorcycle Trails of Colorado Guide Book Volume 2"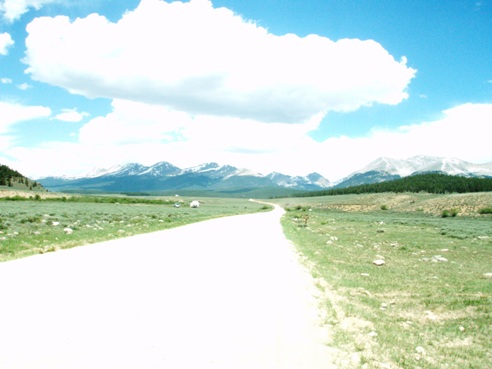 Scene near the start of the Jeep trail inside of Taylor Park.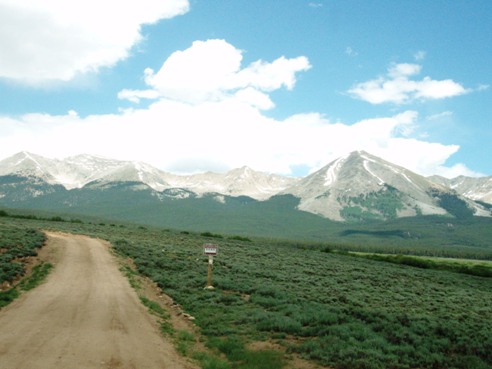 Start of Pieplant trail with the mountains of Colorado's Collegiate Peaks Wilderness in the background. If you are interested in helping to stop the spread of wilderness areas please visit the website of "The Blue Ribbon Colition"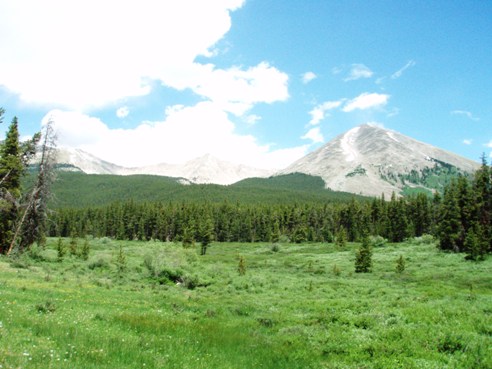 This easy Jeep road will take you all the way to the town site. Once you pass the town it is ATV's and dirt bikes only.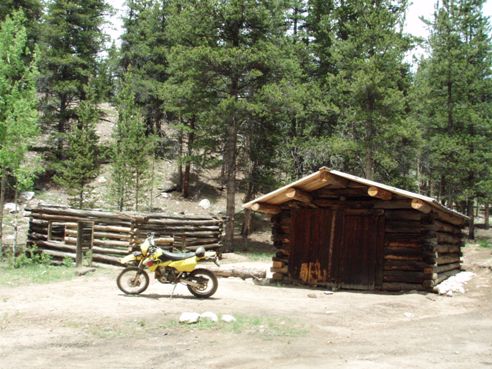 There are several structures at the Pieplant town site. This one has been restored with a new roof. The trail continues behind these cabins. The trail past the gate to the right of the picture is the Timberline trail for dirt bikes and mountain bikes.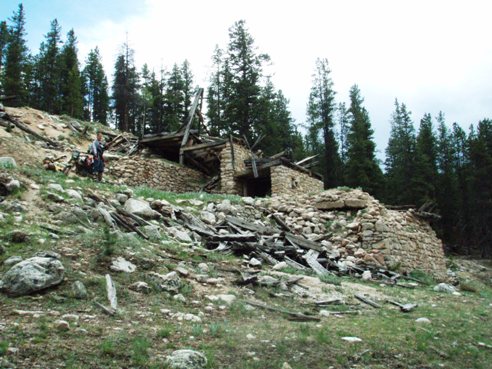 Not much remains of the mine.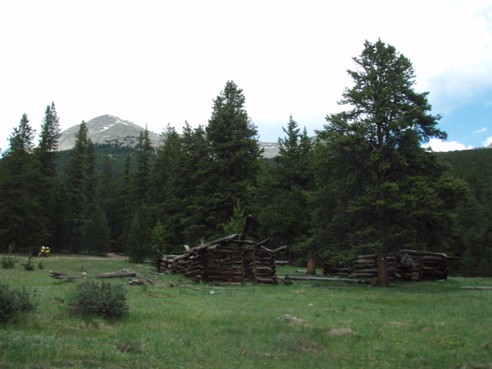 The town is interesting but the bugs will eat you alive in this area.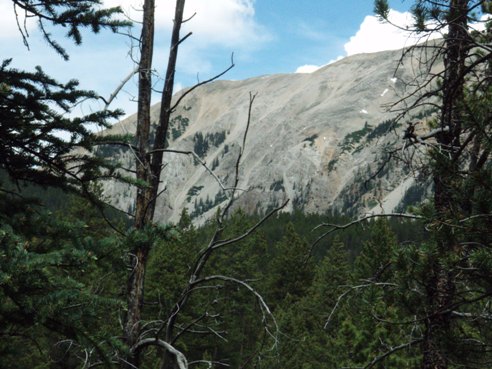 From time to time you can catch glimpses of the surrounding mountains thru the trees but it is hard to get a picture.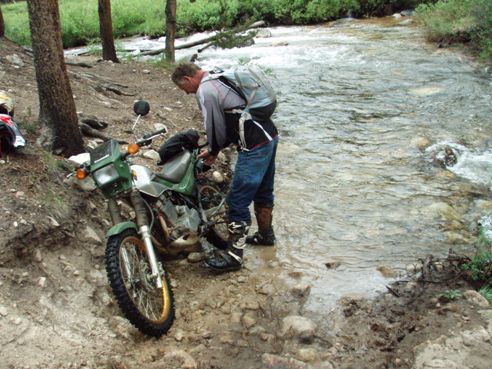 Be careful of this stream crossing near the end of the trail. During spring time it can be very deep. It drowned out the Super Sherpa and it took about an hour to get running again, thus ending our trip for the day.
ATV and Cabin rentals are available at the Taylor Park Trading post and several other near by places.