Taylor Park, Colorado
If you are looking for a place to ride your ATV in Colorado and don't want to worry with moving from one place to the next then Taylor Park is exactly what you are looking for. The mountains surrounding Taylor Park have weeks of riding for Jeeps, ATVs and Dirt bikes. I've stayed at Holts Guest Ranch (970-642-0700) twice and it sure is nice to be able to take a hot shower after a long day on an ATV.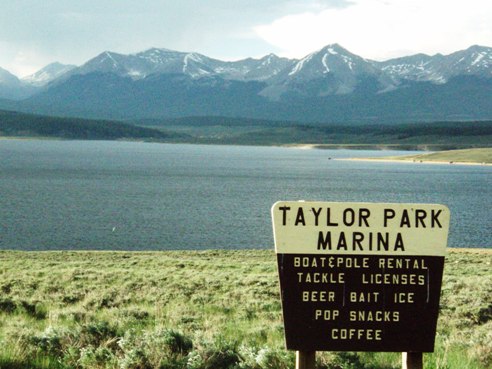 In addition to riding your ATV or Dirt bike you can fish on Taylor Reservoir. I am not a good fisherman but I was able to catch a trout on my first cast.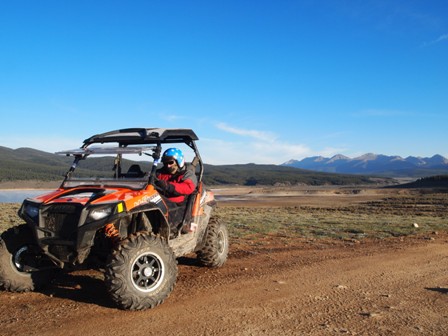 The Taylor River Road is the access road to all of the trails in the northern section of Taylor Park.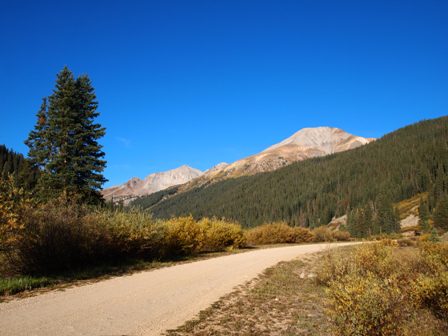 Taylor Park is a special place that you will never forget. The scenery is the best in the country. This is one of the places you think you will only see in movies.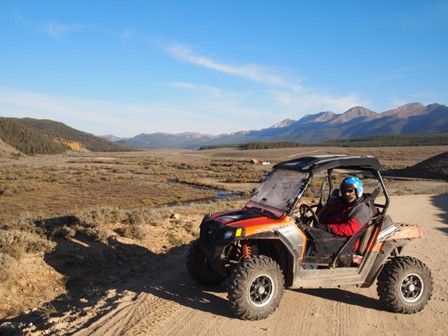 The Taylor River runs through Taylor Park and offers some of the best camping spots in the county. I recommend Taylor Park over any other ATV riding areas in Colorado.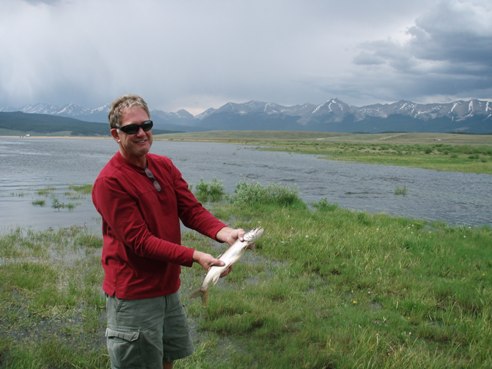 This lucky trout was caught on the first cast. Take a break from riding and go fishing, your backside will thank you.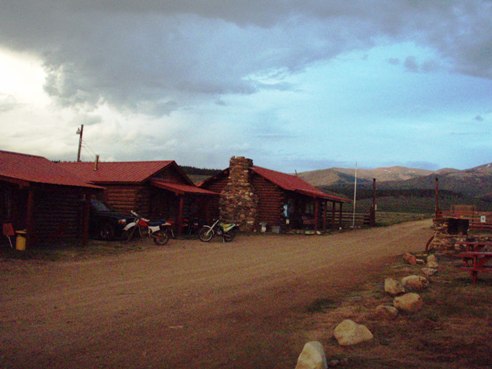 Holts Guest Ranch isn't 5 star but it is good enough for an ATV or fishing vacation. You can ride your ATV from here to Taylor Reservoir or to the trails.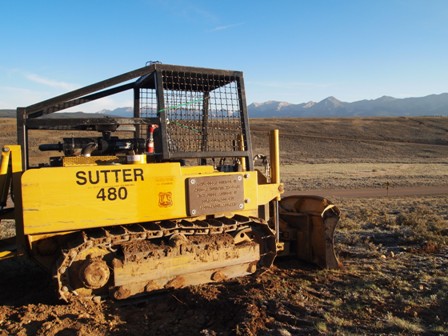 This Sutter 480 is used to keep the trails in top condition.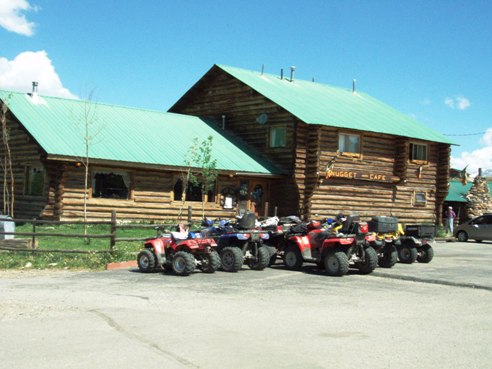 The Nugget Cafe is across the parking lot from the Taylor Park Trading Post, which also has cabins for rent. View of the Taylor Park Trading Post and Cabins. 970-641-2555 www.taylorparktradingpost.com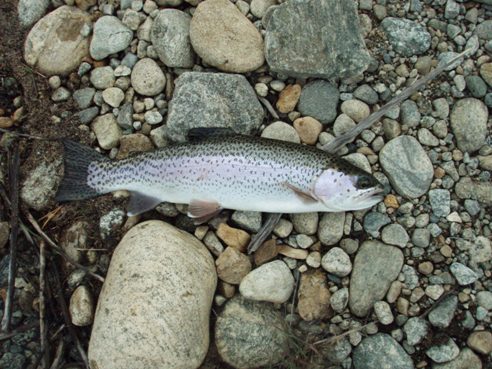 Another lucky fish.
ATV and Cabin rentals are available at the Taylor Park Trading post and several other nearby places.