Taylor Park Off Road Paradis
Side by Side, Motorcycles, Jeeps
Colorado
Are you are looking for a place to ride your ATV, UTV or dirt bike in Colorado and don't want to worry with moving from one place to the next and want to spend your entire vacation at the same camp? Then Taylor Park is exactly what you are looking for. The mountains surrounding Taylor Park have weeks of riding for Jeeps, ATVs, Side by Sides and Dirt bikes. I've stayed at Holts Guest Ranch (970-642-0700) twice and it sure is nice to be able to take a hot shower after a long day on an ATV and not have to worry about packing up and moving camp.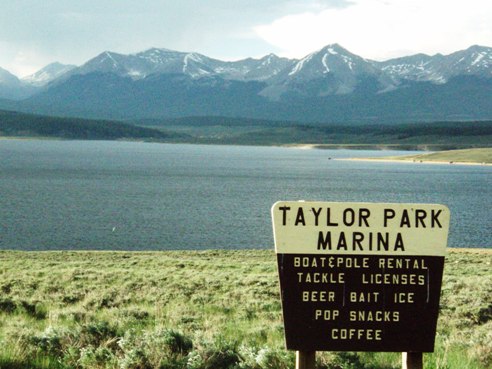 In addition to riding your ATV or Dirt bike you can fish on Taylor Reservoir. I am not a good fisherman but I was able to catch a trout on my first cast.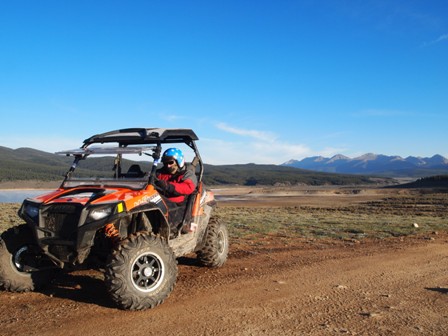 The Taylor River Road is the access road to all of the trails in the northern section of Taylor Park. You can think of this road as Main Street, it is wide and easy, it will lead you past the lake and take you to the more adventurous trails to the north.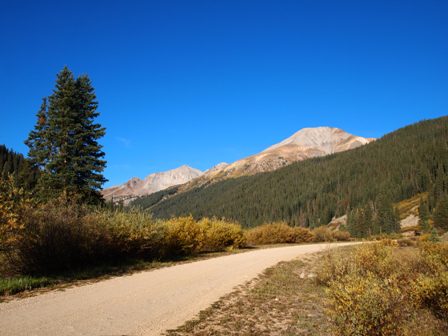 Colorado is one of the most scenic states in the country and many people want to know what is the most scenic UTV trail in Colorado? In my opinion it is Taylor Park. Taylor Park is a special place that you will never forget. The scenery is some of the best in the country. When I first took a friend of my to the area he made the comment, "I thought places like this were only in movies, I didn't know you could ride an ATV there".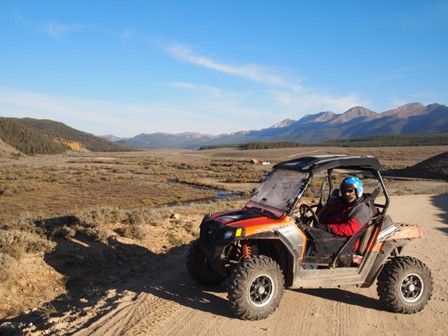 The Taylor River runs through Taylor Park and offers some of the best camping spots in the country. I recommend Taylor Park over any other ATV riding areas in Colorado. If you just want to take is easy and take in the view you can do that, if you want cruise with your family on a side by side you can do that. There is also lots of history in the area with old mining camps here and there.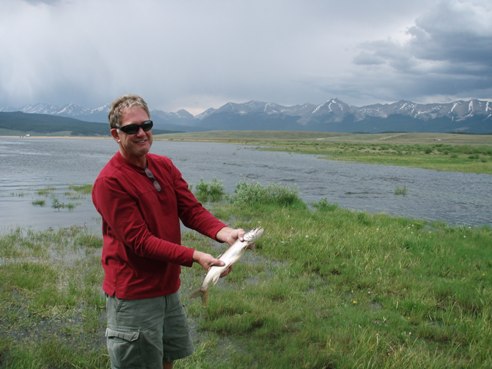 What makes the best UTV vacations? Well first off you obviously want to go riding, but even the most diehard riders out there can get burned out after a few days. That is one of the cool things about Taylor Park, you can send time fishing in Taylor Reservoir or maybe take a canoe trip or simply go for a hike. This lucky trout was caught on the first cast. Take a break from riding and go fishing, your backside will thank you.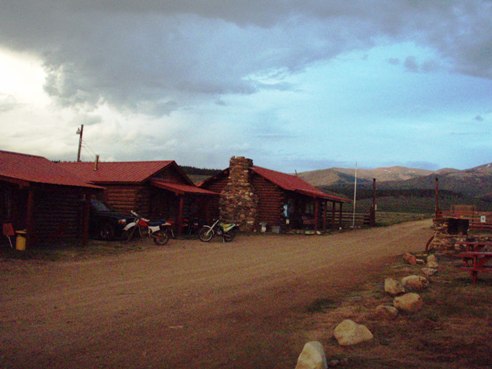 Holts Guest Ranch isn't 5 star but it is good enough for an ATV or fishing vacation. You can ride your ATV from here to Taylor Reservoir or to the trails. During the right time of year humming birds will zooming around all day just out the front door.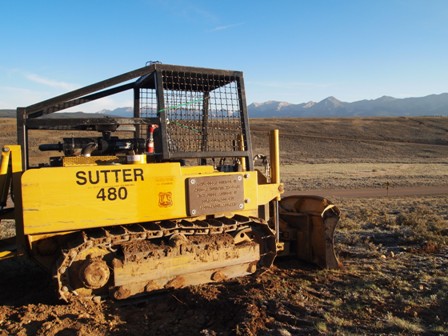 This Sutter 480 is used to keep the trails in top condition.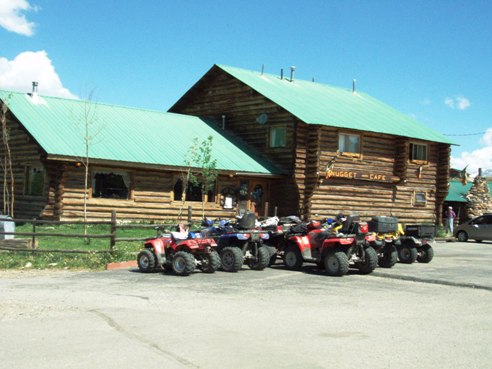 The Nugget Cafe is across the parking lot from the Taylor Park Trading Post, which also has cabins for rent. View of the Taylor Park Trading Post and Cabins. 970-641-2555 www.taylorparktradingpost.com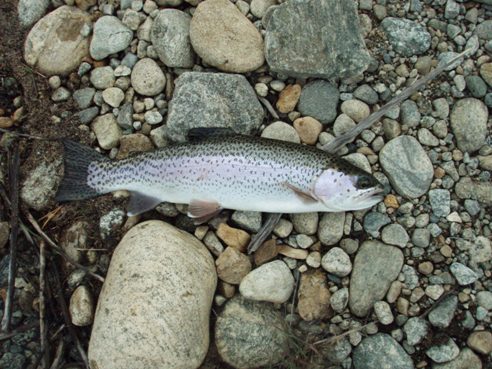 Another lucky fish.
Even through Taylor Park is very remote and there is not much in the are area, it is actually only about 33 miles from Gunnison Colorado. To access Taylor Park, from Gunnison take CO 135 north for 10 miles, then turn right onto County Road 742 for 23 miles. It is obvious when you get to the Taylor Park Reservoir.