Tincup Pass to St. Elmo Colorado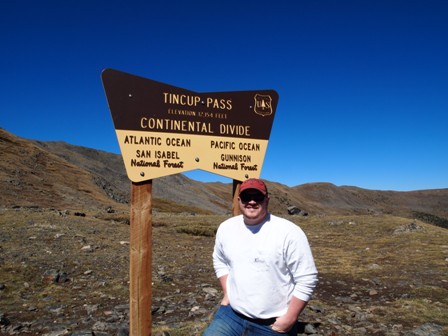 Tincup Trail from Tincup to St. Elmo via Tin Cup Pass is approximately 13 miles and will take 2 hours if you stop and take photos.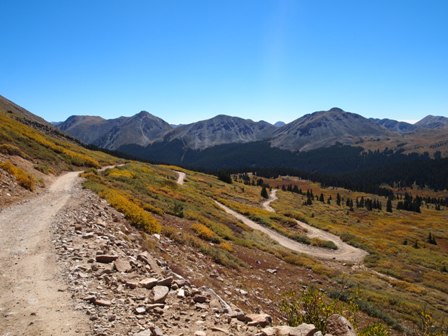 The switchbacks leading down from Tincup pass make for a great photo. Beware, this portion of the trail can be blocked by snow late into the summer.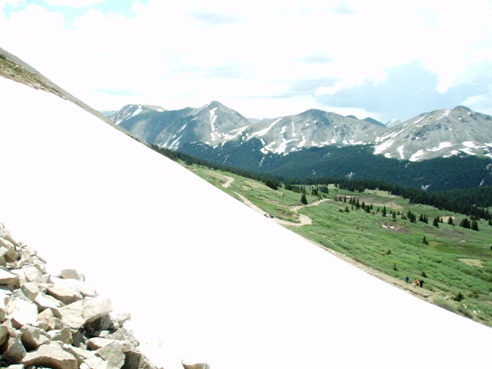 Same trail block by snow in July.
Our Taylor Park ATV Side-by-Side trail ride in mid-September put us on the mountain at peak fall color change.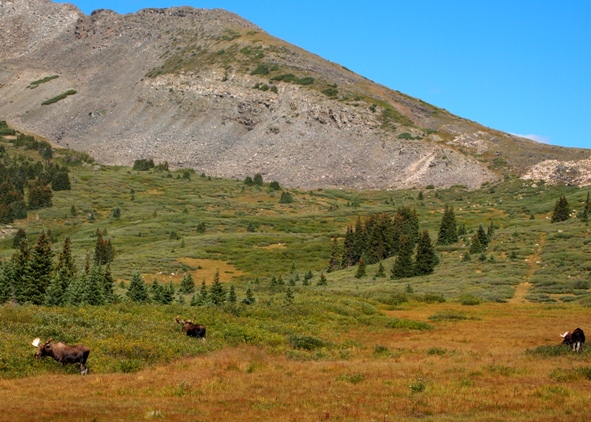 Three moose from a group of four we spotted on the way down from Tincup Pass to St Elmo. Riding a Side by Side from Colorado Adventure Rentals allows you spot things you would have likely missed riding solo or on a dirt bike.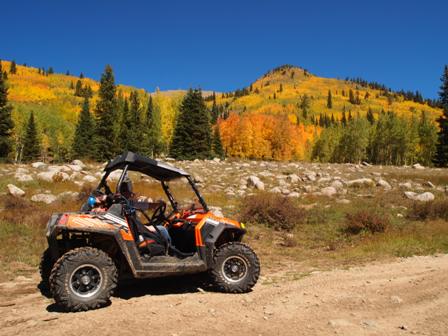 Colorado is famous for it's golden Aspen trees in the fall and we saw them during peak season on September 14th. The trail to St. Elmo is great for ATVs, Jeeps, dirt bikes, or side-by-sides.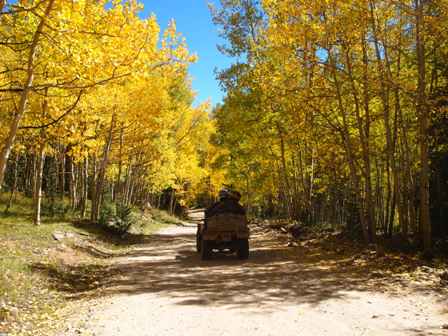 Aspen trees covering Tincup Pass trail into St. Elmo.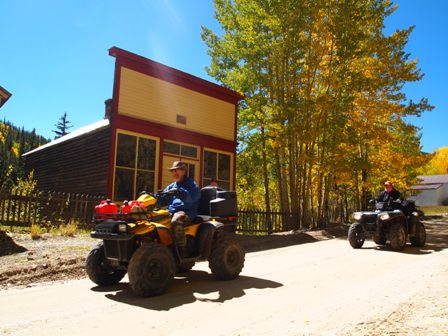 ATVers passing through the ghost town of St. Elmo. Plan to spend a little time exploring the town on foot.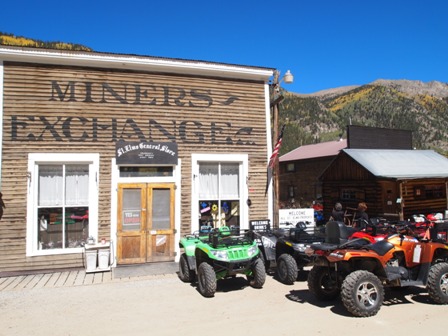 The Miners Exchange in St. Elmo, Colorado has ATV Rentals available.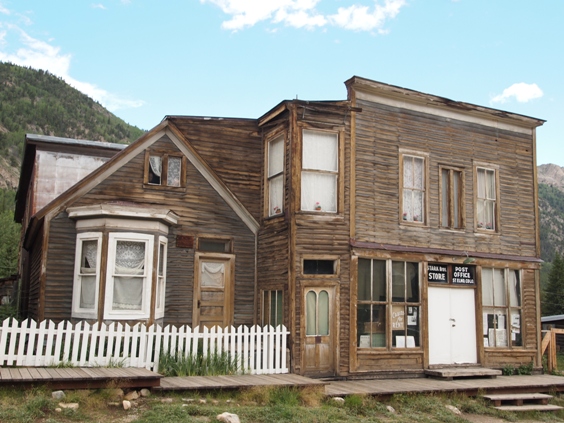 St. Elmo is one of Colorado's best preserved ghost towns. There are several dozen buildings still standing.