St. Elmo Ghost Town
Side by Side, ATV, Motorcycles & Jeeps Trails
Colorado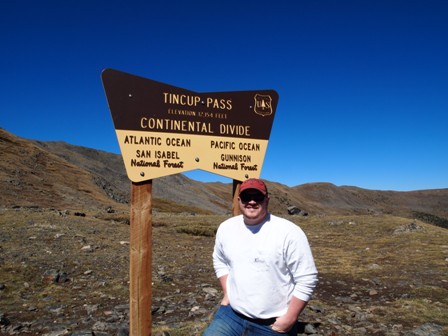 Tincup Trail from Tincup to St. Elmo via Tin Cup Pass is approximately 13 miles and will take about 2 hours depending on how many photos you stop and take.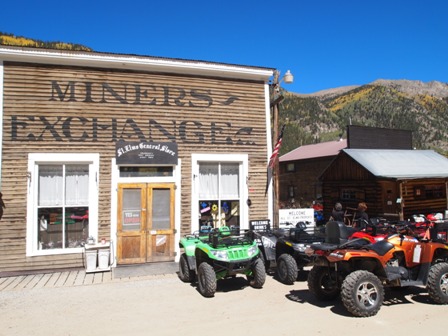 What is the best ghost town in colorado? The answer to that question has likely changed a good bit over the years. Once there there many ghost towns in the high Colorado Rockies, if there was a gold find, a town boom town was sure to follow. Most boom towns soon become bust towns once the gold is gone. Most of these abandoned towns are not cared for and simply rot away a little more ever year. Now there is nothing left of many of the once thriving towns.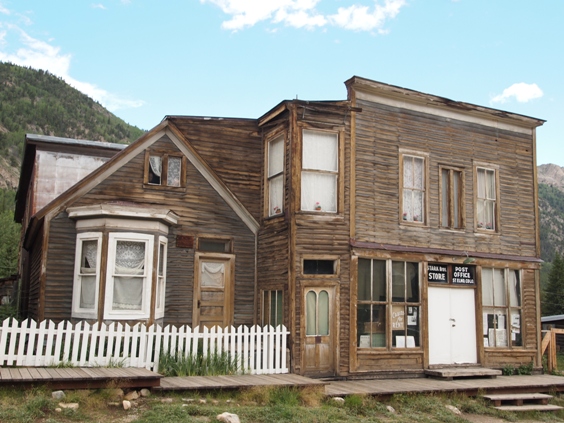 St Elmo is one of the few exceptions to that rule. The small town is actually very well preserved and is a neat treat to visit. It seems so romantic to walk around town on a warm summer day and imagen living in a place like St. Elmo. Now think about living there in the winter, no thanks, too cold for me.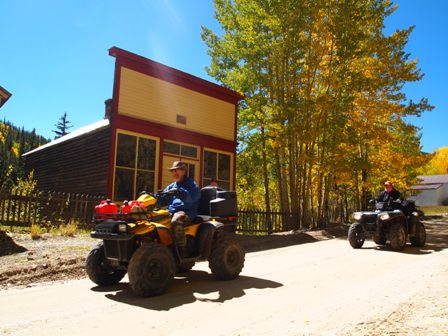 The town is small but you will likely want to spend an hour or two looking around. There are actually a few operating businesses in town, including a snack shop and an ATV rental store.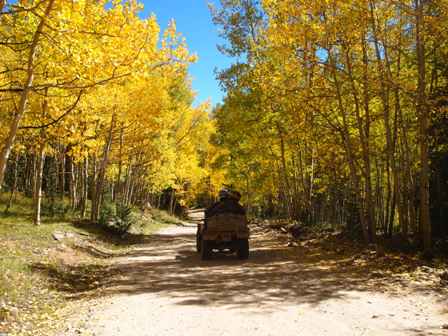 Aspen trees covering Tincup Pass trail into St. Elmo.
When is the best time to visit St. Elmo Colorado? This picture was taken on September 14 during the height of the fall color change. If you ever get a change to visit Colorado while the aspens are changing colors don't miss it. Golden aspens are one of the most beautiful sites to see in the entire country.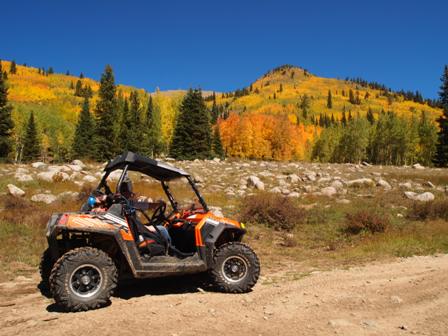 Colorado is famous for it's golden Aspen trees in the fall and we saw them during peak season on September 14th. The trail to St. Elmo is great for ATVs, Jeeps, dirt bikes, or side-by-sides. It can be tricky trying to plan the best time to see the fall colors, too early and everything is green, too late and there is nothing left to see.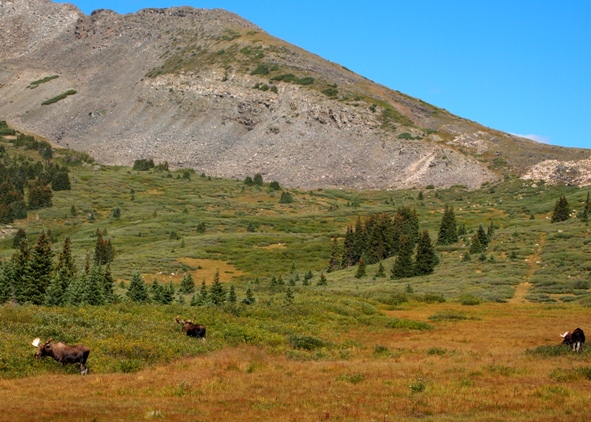 People come to this area to enjoy the trails, others want to see the changing aspen trees while other people want to know where the best place to see a moose is. We spotted these moose after descending from Tincup pass when we were almost into St Elmo.