Union Park
Side by Side, ATV, Motorcycles & Jeeps Trails
Colorado
The Union Park ATV Trail in Colorado has the classic western setting many people imagine from watching classic western movies. When you enter this park, just think of a large open field and the surrounding mountains and no one else in sight you will feel like you have traveled back in time 100 years. While I was riding through the area I kept thinking John Wayne could be over the top of any of the rises. If you are craving solitude, look no further than Union Park.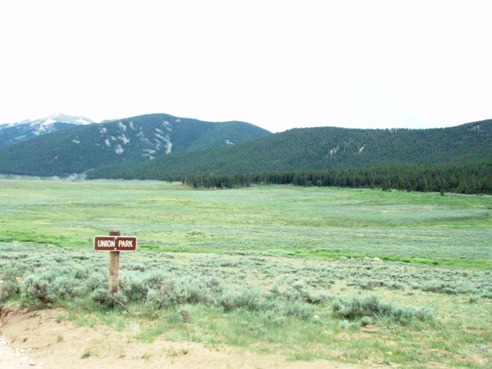 Union Park is just a short ride up and over a wooded hill from Taylor Park. While on the trail to the area you are riding through the woods then all of a sudden the trees just open up and there you are in this huge area. Even though Taylor Park seems remote to most people, a trip into Union Park will really show you what remoteness is.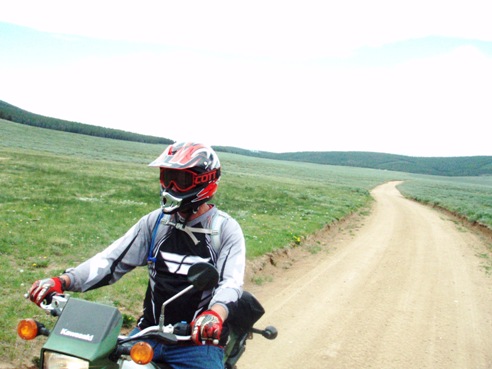 Enjoying the view while cruising on the Super Sherpa. This Super Sherpa was my first motorcycle, I bought it when I was a sophomore in college. I learned to ride on the bike and enjoyed it very much. Later I moved on to a DRZ 400 and I gave the bike to my father. Overall, I think the Kawasaki was a better bike for my kind of riding than the more powerful DRZ. I really liked the low stand over height of the bike and the fact that it had better gearing than other bikes in its class. It also came with better skid plates and blinkers. Unfortunately the bike really was very ugly and the bike was eventually discontinued.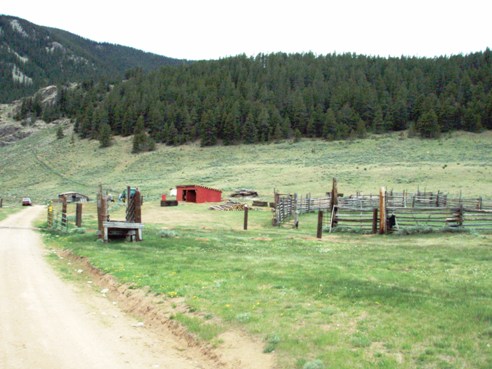 Old Cattle Coral near the end of the trail through Union Park. Remember our National Forest are the land of many uses. In addition to providing recreational opportunities the Union Park area is also used for cattle grazing.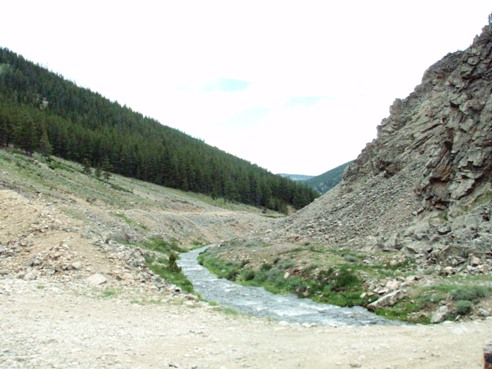 The water drains out of Union Park via Union Creek. Both Taylor Park and Union Park were named in the 1860s during the Civil War. Taylor Park was named after a man from Georgia named Taylor while Union Park was named by a man from the Northeastern U.S., hence the name Union Park