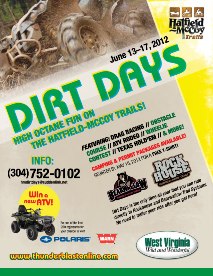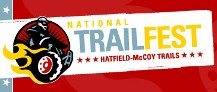 Contact Me
Atvtrails.org
511 Tommy Lee Cook RD
Palmetto, GA 30268
Bearwallow Trail System
@ Hatfield-McCoy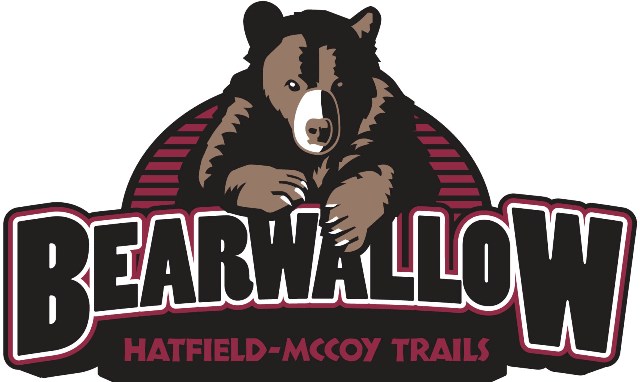 Trail Details
The Bearwallow Trail System located near the town of Logan consists of approximately 53.27 total miles of trail. The Bearwallow Trail has one trailhead/ranger station. Bearwallow is one of the more popular trail systems of the Hatfield-McCoy Trails and is commonly known for its difficult single track and most difficult level trails. The breakdown in trail percentages for this trail system are as follows: 28% are green trails (easiest), 41% are blue trails (more difficult), 17% are black trails (most difficult), and 14% are orange trails (single track only). This trail system has direct access to gas, food, and lodging.

Town of Logan Community Connector
The town of Logan is now a legal community connector to the Hatfield-McCoy Trails and located just 1 mile from Trail 12 of the Bearwallow Trail System. Visitors can access the Bearwallow Trails by ATV, UTV, or off-road motorcycles via Trail 15 at High Street in Logan. All riders using this community connector must follow laws of the City of Logan and rules of the Hatfield-McCoy Trails.
Directions
Driving north or south on WV 119, take the Logan exit (Walmart). Follow WV 73 east to WV 10 south. Pass the town of Logan and make a left onto WV 17 north. Go under the train trestle (Only 9' high). Make a left onto Red Campbell Road at the Wanda Trailer Park. Make the second right and follow the road to the trailhead center. If you cannot fit under the train trestle, make a left (across from the Logan Professional Building) onto WV 17 truck route, follow the signs to WV 17 north and make a left.

Twenty minutes from Logan.
Thirty minutes from Rockhouse Trailhead.
Twenty minutes from the Hatfield-McCoy Administrative Office.