Guide to Moab ATV

Guide to Colorado Trails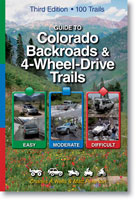 Georgia Dual Sport Trails

Chattahoochee National Forest

The Chattahoochee National Forest is home to the majority of Georgia's Public Lands. Within this public land is many miles of dirt roads, many are easy but if you know where to look you can find fun, exciting, and sometimes difficult trails

Oconee National Forest

The Oconee National Forest provides a very different setting as compared to the north part of the state of Georgia. Most of the trails are flat and contain very little in the way challenges. However, the roads are fast so it provides a different type of thrill.
Colorado ATV Trail Guide

Paiute ATV
Guide & Map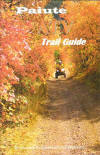 Promoter List Your
Trail On This Site