Stonewall Falls

Stonewall Falls Trail is located on FR20 just south of Tiger. The trail leading to the falls is an easy maintained dirt road. However, once you view that falls continue on the trail across the creek. The trail becomes very difficult and can only be completed if you have knobby tires. Dual Sport tires can almost complete the trail but cannot climb the last hill. In time no one will be able to climb the last hill.

Tallulah River Road FR 70

Tallulah River Road is an easy dirt road that starts out paved. The road follows the beautiful Tallulah River to near its start. The road offers many picture opportunities so bring your camera. This is a great road for a new person just starting to ride. There are several campgrounds on the road.

Flat Branch Creek Road

Flat Branch Creek Road splits off of Tallulah River Road near Tate Campground. Other than an easy but intimidating creek crossing at the beginning of the trail this trail is also easy. This trail is easily missed because you cannot see were to exit the creek from were you enter. This trail offer a ride through old growth offers. Hill Climbing is a problem in the area so please stay on the road.

FR54 Coleman River

FR54 is a moderately difficult road with several steeper inclines and more large rocks than on a well-maintained road. This trail offers nice views at higher elevations. There are several spur trails in the area so getting lost is a possibility. This picture was taken at the top or FR54A.
Taylor Park ATV Trail Guide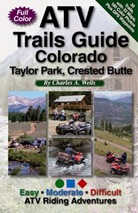 Guide to Moab ATV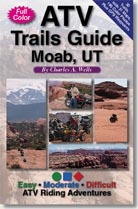 Guide to Colorado Trails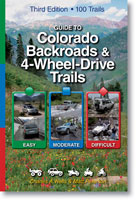 Guide to Northern Colorado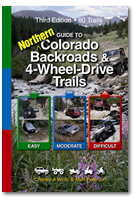 Promoter List Your
Trail On This Site