Fins N Things
Sand Flats Recreation Area Moab, Utah
Moab Utah Guide Books for ATVs, Dirt Bikes, Side by Sides and Jeeps
Full Color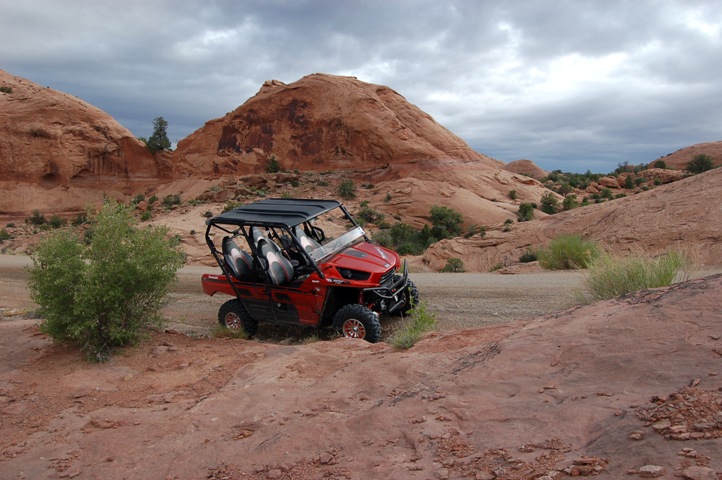 The Fins and Things Trail starts off of Sand Flats Road behind camp site 7E. Note there is an entrance fee into the Sand Flats Recreation Area.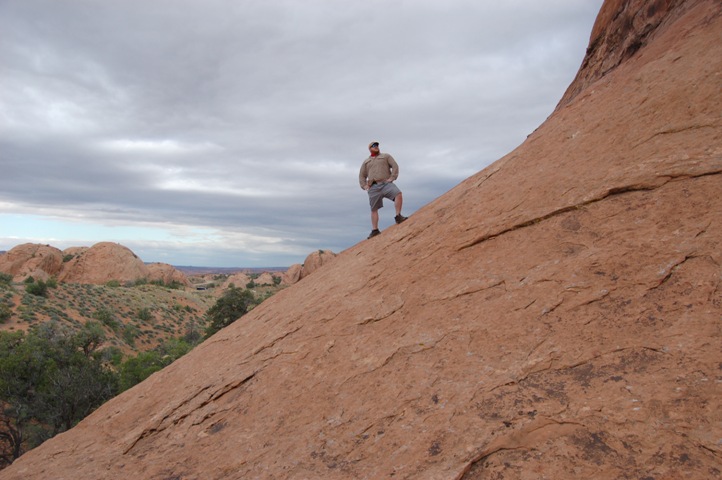 The Fins N Things trails is typically considered a warm-up trail to Hells Revenge which is more difficult. The slick rock trail surface allows you to easily climb very steep sections of trails.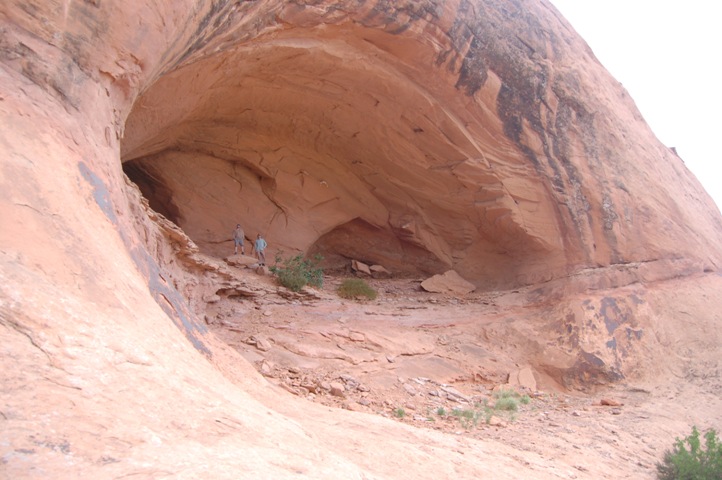 Though the trail is very steep in sections I thought it was relatively easy with a wide side by side, narrow ATVs my find the trail more difficult.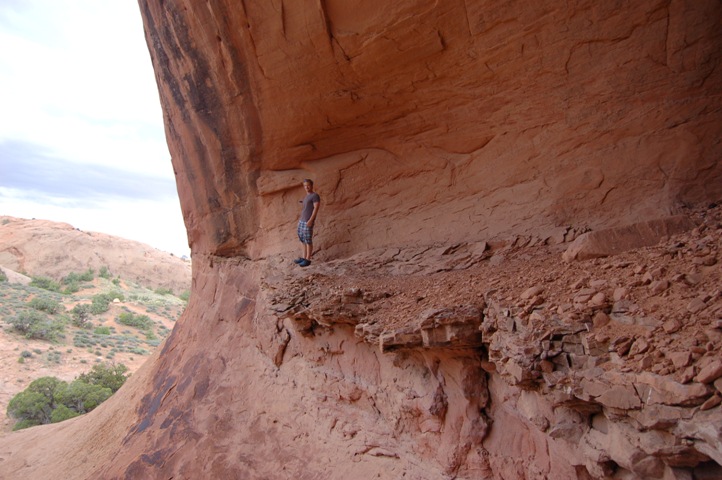 There is lots to see on this trail. The trail is only a few miles long but you can spend several hours here exploring the area.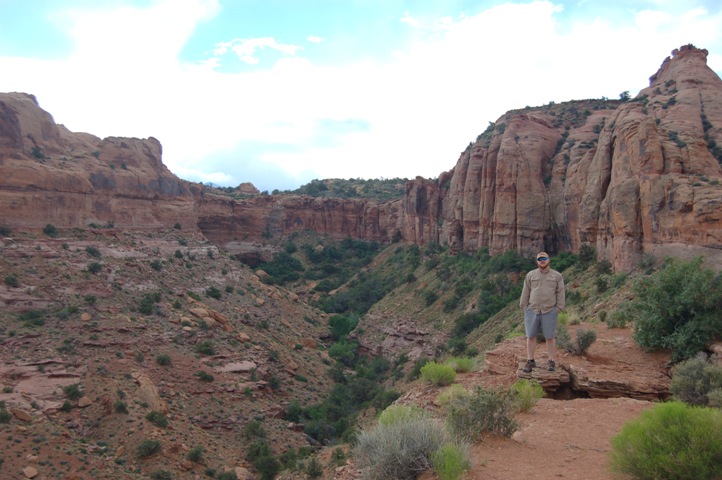 The trail is well marked just follow the stegosaurs markers painted on the rocks, the black tire streaks are obvious also.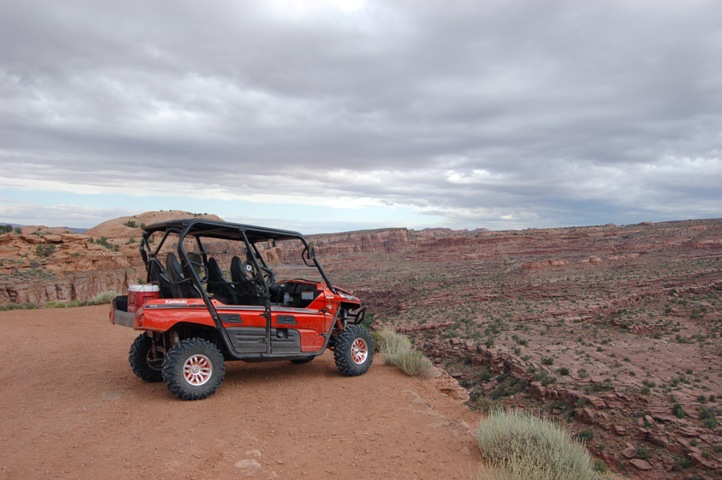 You can drive right up to this over look, there are others you may wish to hike to.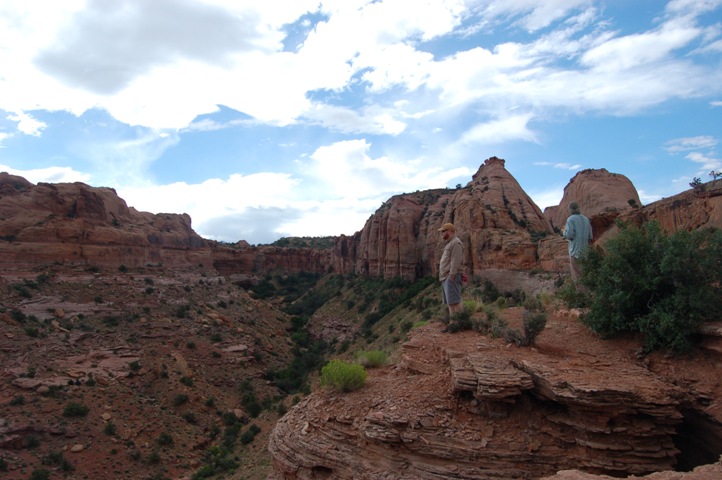 This trail is very popular with rental atvs and Side by Sides coming from downtown Moab. If you want to rent an ATV for an hour or two while in town I would recommend this trail, just the right mix of scenery, challenges and proximity to town.