Hell's Revenge Jeep and ATV Trail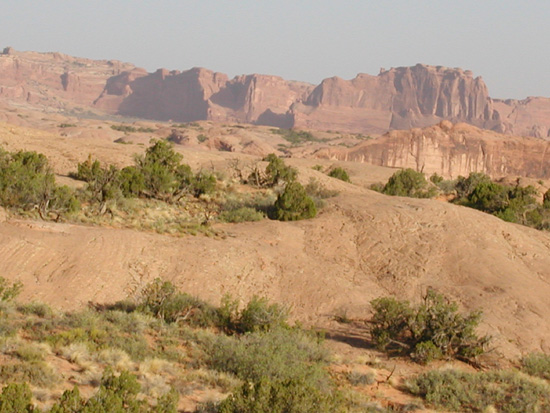 Hell's Revenge is a very similar trail to the Slick Rock trail but it can be used by Jeeps and ATVs. The main difference of this trail is that it has some sandy spots.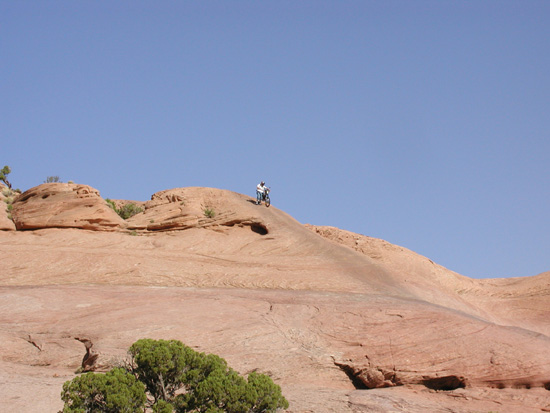 This is the most difficult portion of the trail and is much steeper that it looks in the picture. By far the best way to get down is ride down, do walk down like in this picture

Book your next Moab trip with Moab Adventure Condo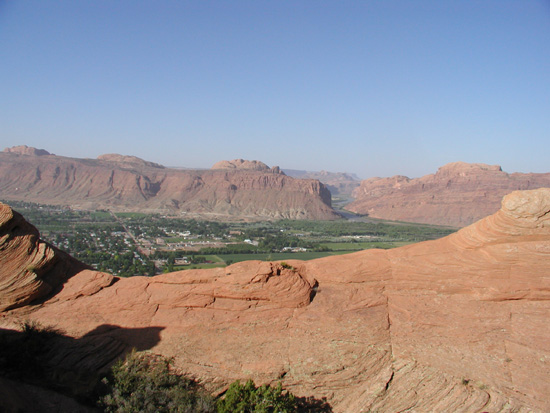 A view of Moab and the Colorado River from high above.
Moab Topo Maps

ATV Trails Guide
Moab UT

Moab, UT Backroads & 4-Wheel Dr Trails



Promoter List Your
Trail On This Site