Long Canyon Trail
Motorcycles, UTVs, Jeeps
Moab Utah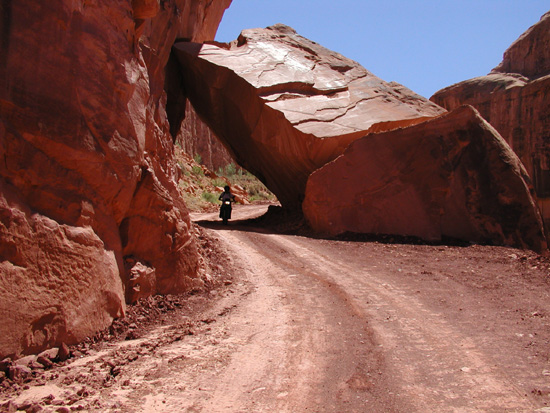 Have you ever seen pictures from Moab of Jeeps driving under a huge follen rock and wondered where it was? It is Long Canyon trail near Dead Horse Point State Park.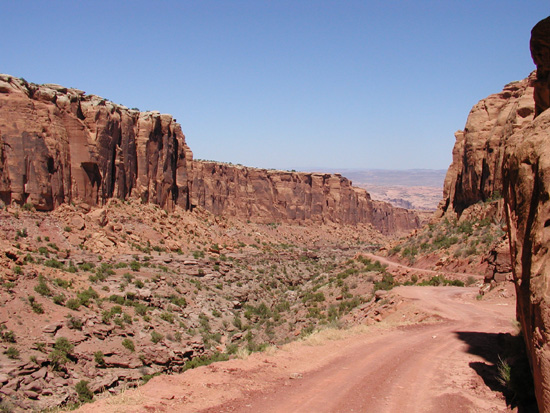 The first time I road down Long Canyon Trail on a dirt bike and it was an easy well packed road. The second time I did the trail I did it in a rental vehicle as a fun alternate route back to Moab from Canyonlands National Park. Talk about sweeting bullets, the trail was much more difficult the second time around and I barely made it down. I would not recommend doing this trail in a normal vehicle, you never know what condition the trail may be in.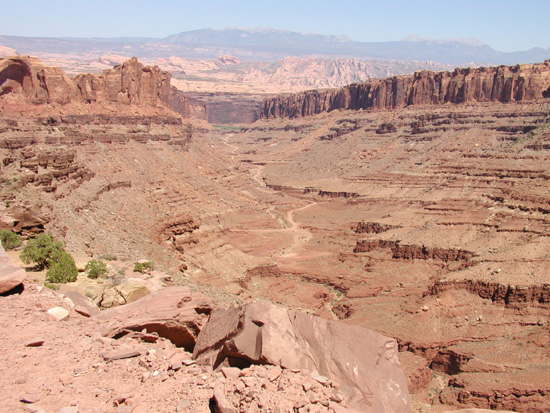 Are you a map junkie like me. Have you ever looked a map and seen a trail in Long Canyon and wondered does Long Canyon go to Canyonlands National Park?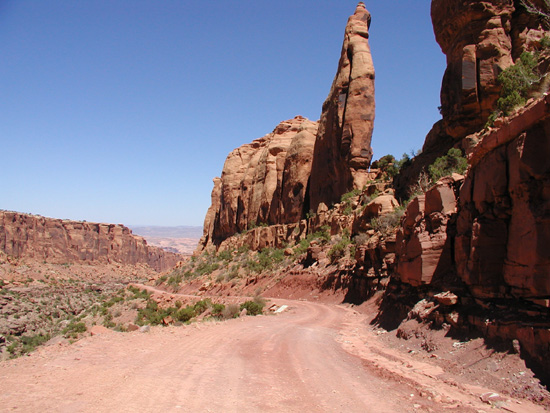 The short answer is yes the trail will take you to Canyonlands National Park. But Long Canyon is a Jeep Road and as my description above says you may not be able to make it a stock vehicle, I tried it in a 4x4 F-150. I would only recommend the trail for modified Jeeps and Trucks or UTVs and Dirt Bikes looking to make a loop with the Poison Spider Mesa Trails.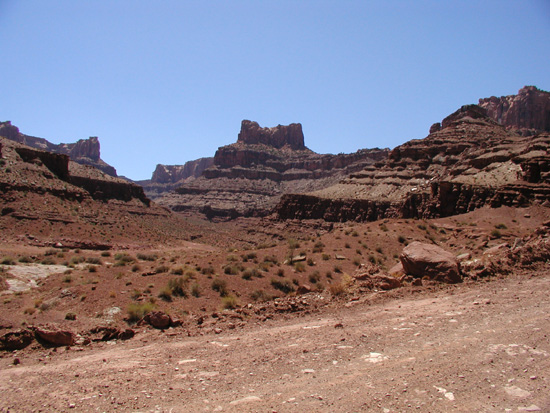 Have you ever wondered what Dead Horse Point State Park looked like from below? If you have the correct vehicle and get the chance, Long Canyon can answer that question. It is an awesome route that isn't too difficult by Moab standards.
To find the Long Canyon Road / Trail, turn as if you are going to Dead Horse Point State Park. The paved road is straight but then angles to the right and dirt road goes straight. Turn left here and follow the road that heads towards the canyon and downhill. The Long Canyon Road will end on UT 279.