White Rim Loop
Shafer Switchbacks
Moab Guide Books for ATVs, Dirt Bikes, Side by Sides and Jeeps
Full Color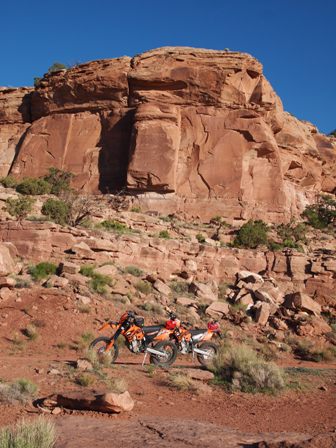 The Shafer Trail the 1st part of the White Rim Road that circles around the Island in the Sky district on Canyonlands National Park.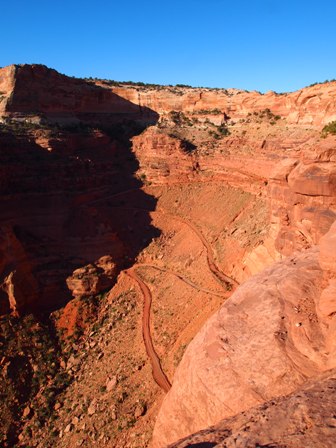 After just a short distance you will get your first view of the switchbacks.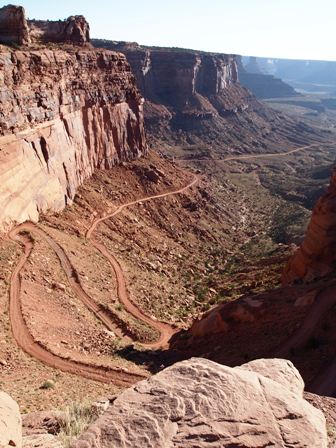 ATV and non-street legal dirt bikes and approach the switch backs via Potash Road but the can not enter the park.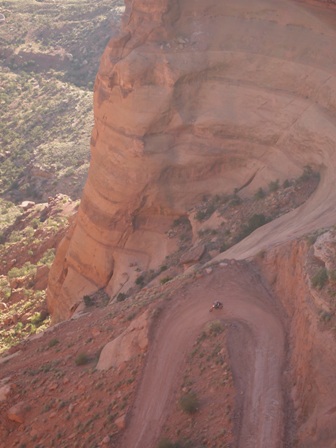 Our KTM rental starting down the switchbacks.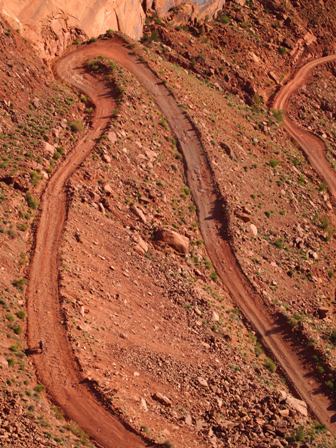 Though the switchbacks are long and very high up they are not difficult, just be sure to use caution on them.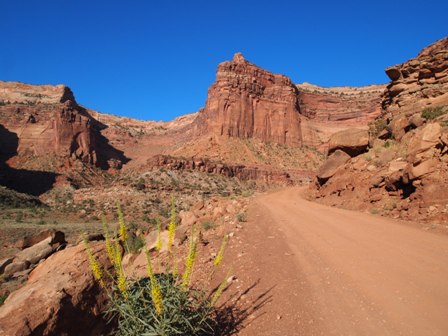 View from bottom of trail looking back into the canyon. This is about as close at ATVs and get when approaching from Potash Road.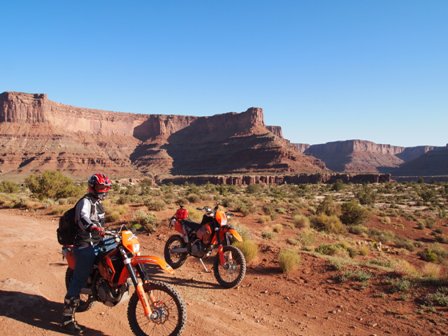 High canyon walls typical of this part of Utah. We loved our KTMs from Utah Dual Sport.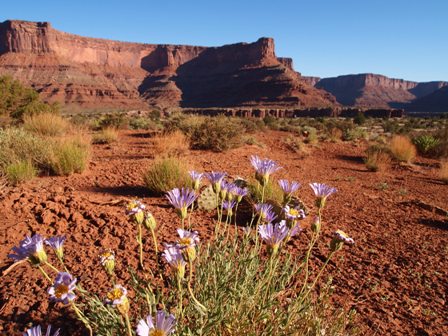 Spring flowers along the trail. The best time for this trail are spring and fall. Summer is too and ice could be on the trail in winter.