White Rim Loop
Musselman Arch to White Crack
Moab Utah Guide Books for ATVs, Dirt Bikes, Side by Sides and Jeeps
Full Color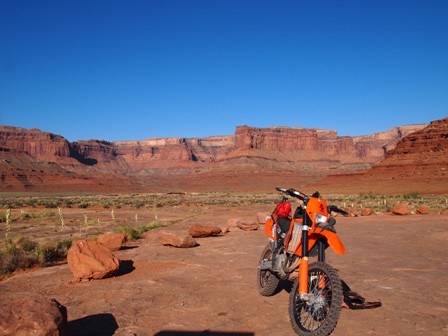 There great views of Utah's canyon country along the entire White Rim Road Loop.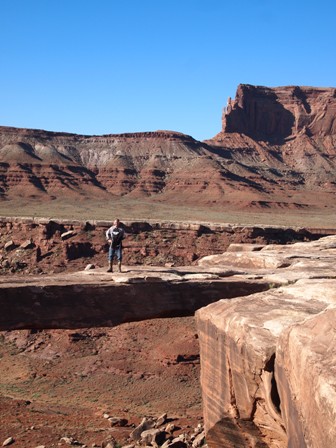 Musselman Arch is one of the 1st things you will see along the trail. You can actually walk out onto the arch is you have enough nerve.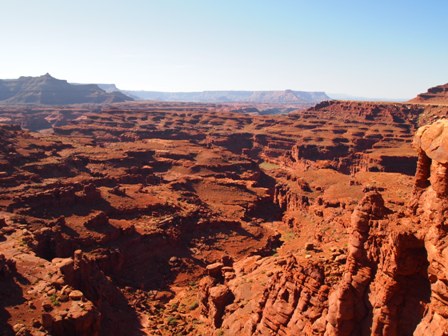 ATV and non-street legal dirt bikes are not allowed inside the Cayonlands National Park.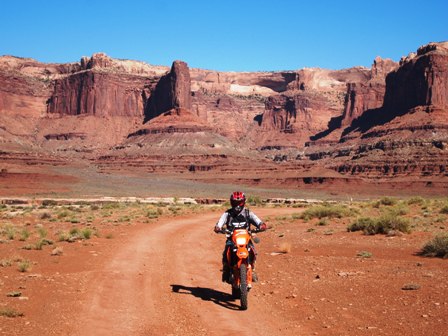 Our KTM rental from Utah Dual Sport.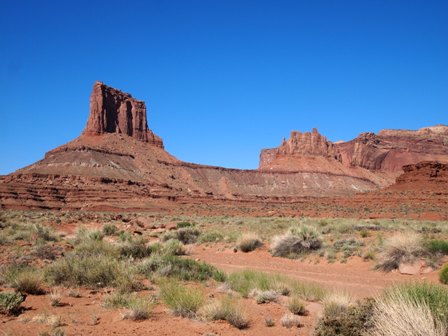 The complete loop is 112 miles long. Dirt Bikes and only make it if you ride really gently and take extra gas. Even with extra gas we went on reserve about 5 miles from our truck.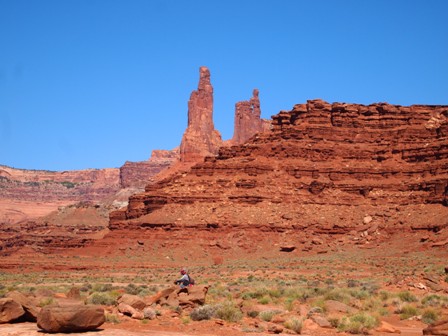 Washer Woman Arch as seen from the trail. If you want a better view make the short hike along the Mesa Arch Trail.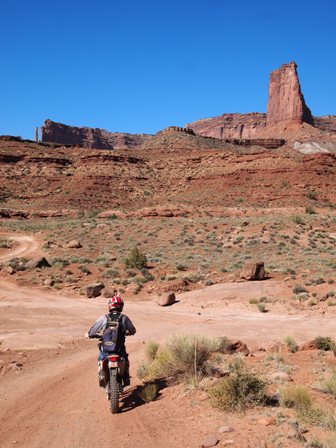 Dual Sport Dirt Bikes can complete the trail if you get a very early start. Jeeps typically take 2-3 days and Mountain Bike take 3 days to complete the trail.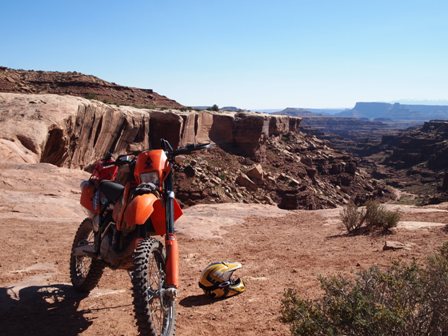 Watch out for Jeeps while on the trail. Sometime it can be frustrating to pass a Jeep or Mountain bike only to have them pass you back if you stop for a picture.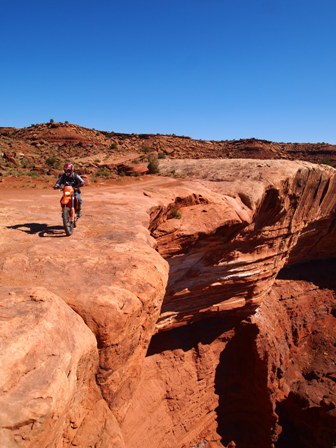 I many places the goes right to the edge of the canyon.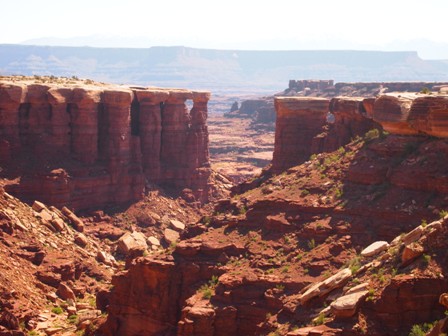 Monument Basin is one of the best canyons in the Moab Utah area.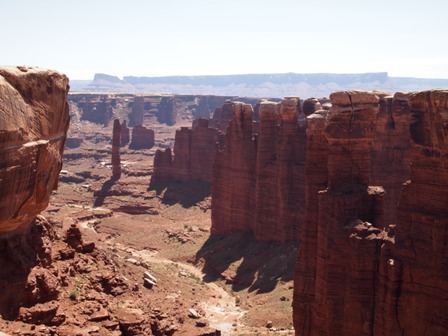 More Views of Monument Basin