Taylor Pass
Side by Side, ATV, Motorcycles & Jeeps Trails
Colorado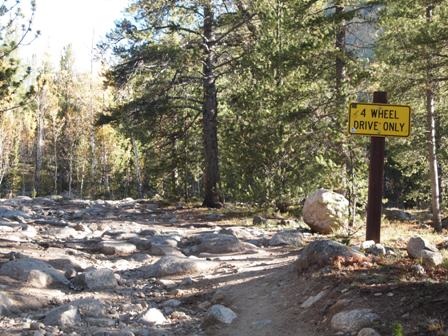 Taylor Pass starts out rough and rocky, and doesn't let up until 4.5 miles later when you reach the pass.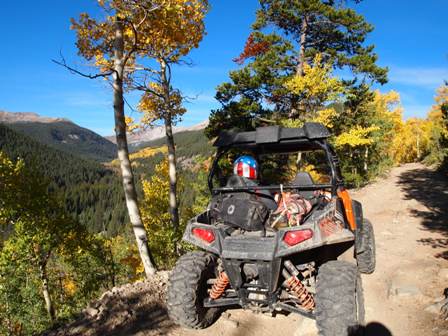 The first little bit of Taylor Pass is through thick woods and does not offer many views but I was able to get this picture with a yellow aspen tree. A Polaris RZR is the way to go in Colorado. After doing these trails on both dirt bikes and Side by Sides SxS, I would have to say the SxS was much more enjoyable. It is a lot nicer and makes for better memories when you can talk with your buddy.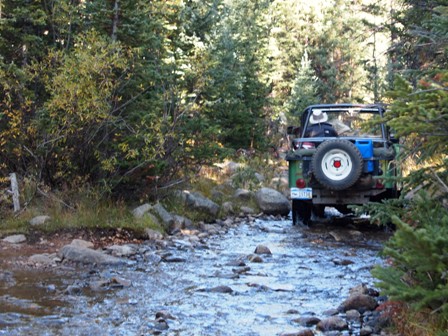 In some parts of the trail the creek and the trail become one. The Taylor Pass trail is very narrow for Jeeps in sections.

This is the most difficult obstacle on the trail. Our RZR had no problems getting through but this Jeep was forced to back and reposition his wheels several times before successfully completing the obstical.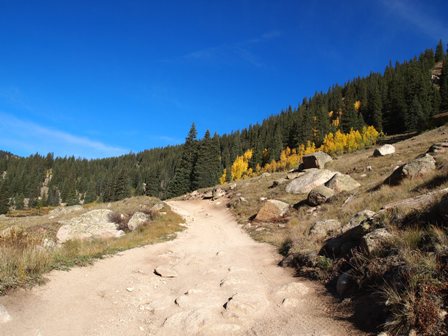 One of the few smooth portions of the trail. I have ridden down Taylor Pass trail on a dirt bike before and it was so rocky I never stopped to get any photos. Many times we didn't even hold on to the steering wheel, we just let our Polaris RzR bounce around wherever it wanted to go.
We stopped at this point just below the pass and ate a snack and hung out for a few minutes. We never realized Taylor Lake was just behind us until we started riding again and changed our angle to the lake.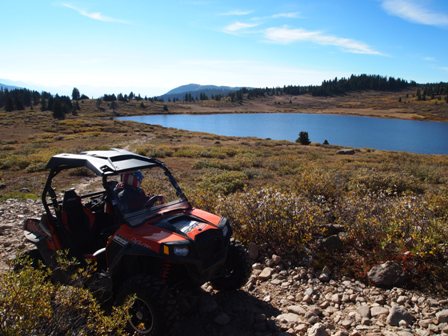 Starting up the last section of trail on our Polaris RZR with Taylor Lake in the background. Great Colorado scenery. We road the trail in mid September, we were chancing the weather but everything turned out to be perfect.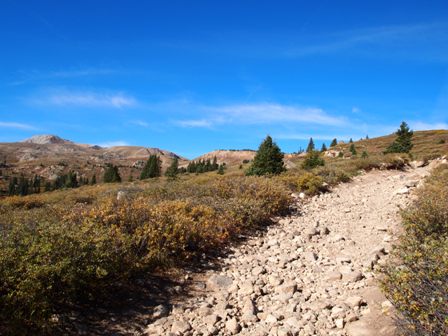 If I had to used one picture to describe the trail surface of Taylor Pass this would be it. This trail is rough on ATVs. The rocks don't really look that bad in the picture but the trail was like driving over a million different sized bowling balls.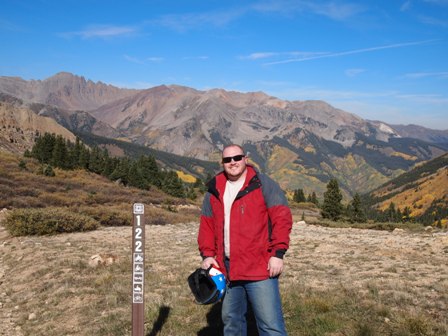 You would be walking a fine line due to weather, but if you can ride this trail in mid-September you could be rewarded with beautiful golden aspen.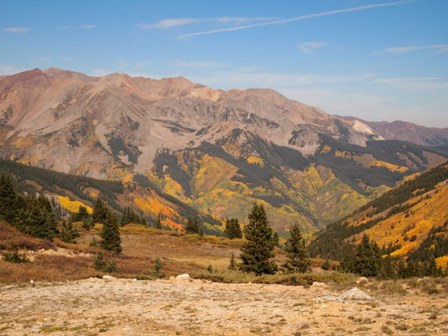 This view offers a good view of the rock cliff the workers had to work on and also all of the boulders they had to move around and shape into a railroad bed.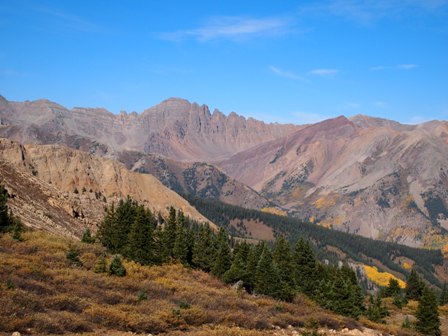 Pearl Pass as seen from Taylor Pass. There is a two mile section of road that you must be street legal to ride to get to Pearl Pass but Pearl Pass Trail is the most scenic pass is Colorado.