Taylor Pass starts out rough and rocky, and doesn't let up until 4.5 miles later when you reach the pass.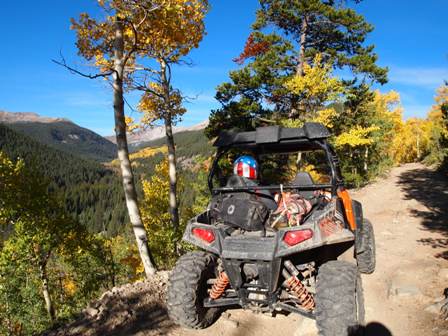 The first little bit of Taylor Pass is through thick woods and does not offer many views but I was able to get this picture with a yellow aspen tree. A Polaris RZR is the way to go in Colorado.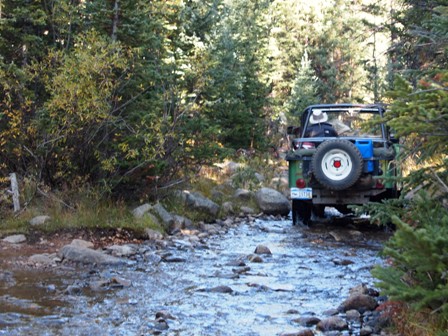 In some parts of the trail the creek and the trail become one. Taylor Pass is very narrow for Jeeps.
This is the most difficult obstacle on the trail. Our RZR had no problems getting through but this Jeep was forced to back and reposition his wheels several times.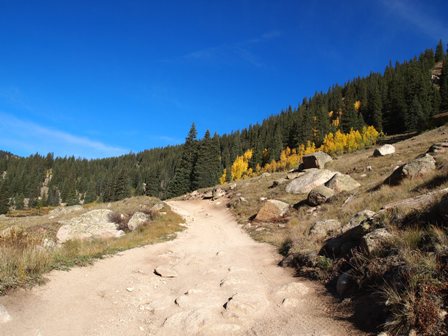 One of the few smooth portions of the trail. I have ridden down Taylor Pass trail on a dirt bike before and it was so rocky I never stopped to get any photos.
We stopped at this point just below the pass and ate a snack and hung out for a few minutes and never realized Taylor Lake was just behind us.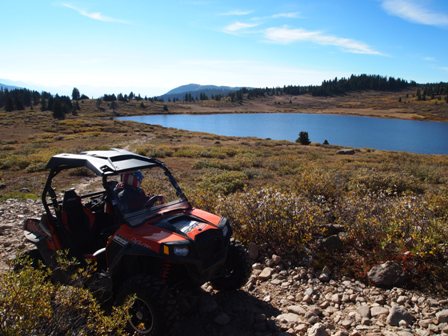 Starting up the last section of trail on our Polaris RZR with Taylor Lake in the background. Great Colorado scenery.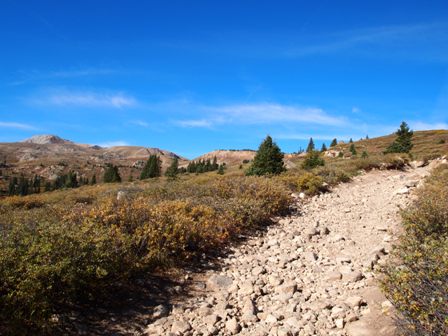 If I had to used one picture to describe the trail surface of Taylor Pass this would be it. This trail is rough on ATV's.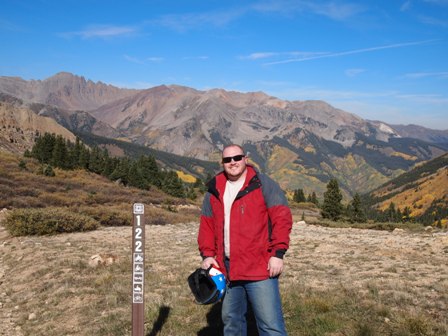 Taylor Pass with Pearl Pass to the left of the picture and Express Creek toward Aspen to the right.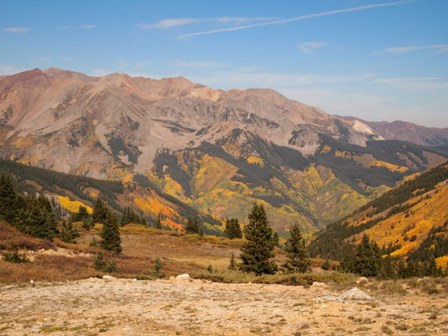 Rocky Mountain fall colors on ATV's.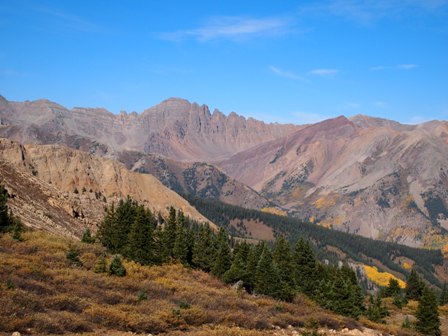 Pearl Pass as seen from Taylor Pass. There is a two mile section of road that you must be street legal to ride to get to Pearl Pass but Pearl Pass Trail is the most scenic pass is Colorado.