The trails of Cross Mountain Colorado are just a quick trip from Taylor Park. Located on the south side of beautiful Union Park, Cross Mountain is a short but challenging trail. What makes the trail difficult is that much of the trail has a severe side slant to it as it climbs its way up the mountain. I had no problem with the trail on my dirt bike but ATV's will find the trail nerve racking.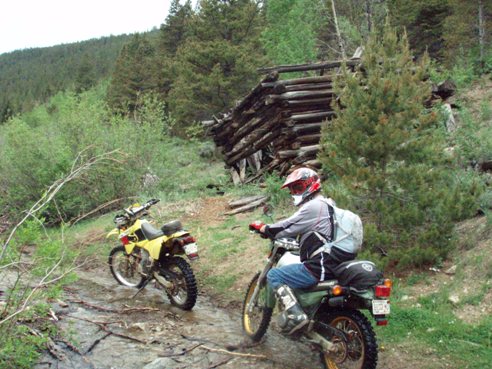 The start of the trail passes by several old mining buildings.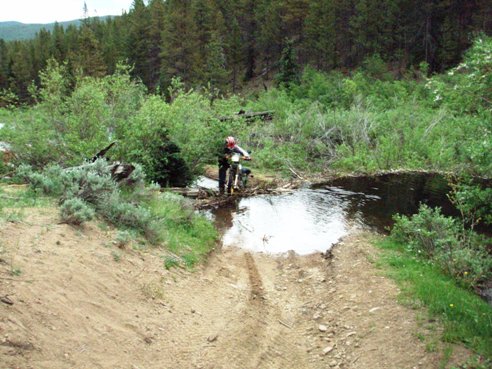 Beavers have built a dam across the Jeep road and water has flooded some of the trail. This is easy to get through on ATV's but made for a challenge on the dirt bike.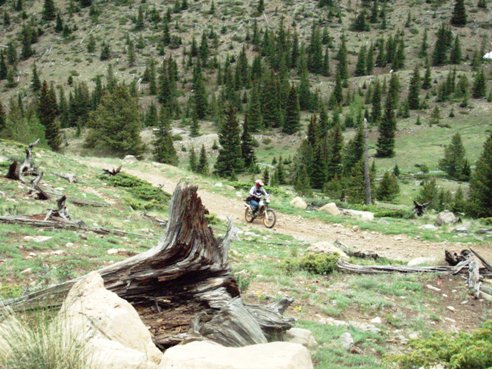 Cross Mountain Trail is more scenic than you might first think. Also the Jeep road passes a lot of mining history.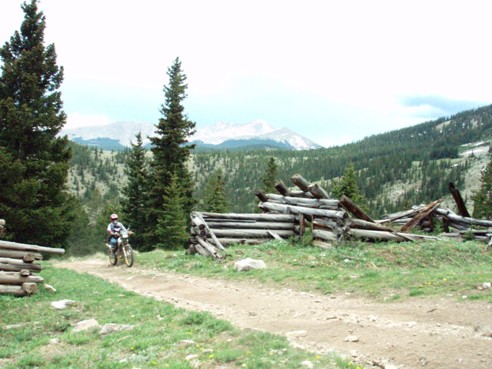 Just past these large cabins begins the worst of the slanted trail for the ATV's.
If you have a YouTube video of the trail let me know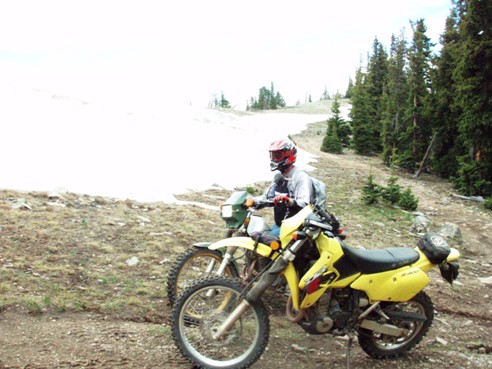 At 9.5 miles the trail passes out of the trees onto the top of the mountain at a T intersection. Left leads to the very top, but was blocked by a 10 ft. wall of snow in July. The trail to the right goes to an overlook of Taylor Park.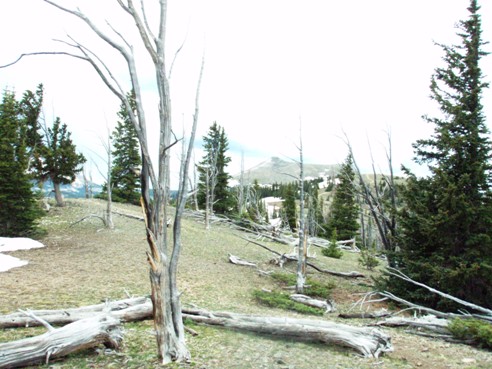 The top of Cross Mountain looks like a ghost forest. There must have been a forest fire in the area at one time.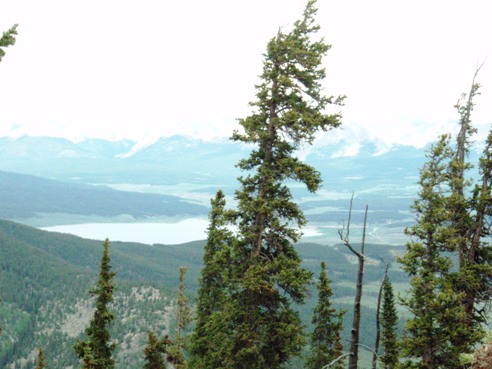 View of Taylor Park form Cross Mountain Trail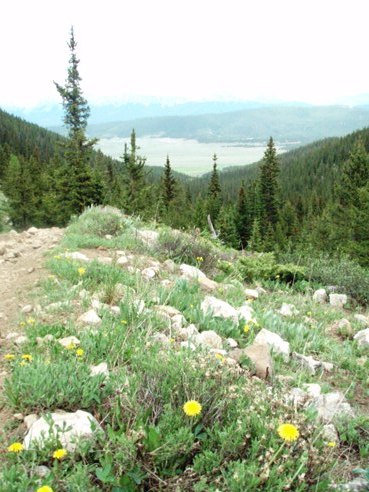 Wild flowers with Union Park in the distance.
ATV and Cabin rentals are available at the Taylor Park Trading post and several other near by places.