BullPen ATV Park
The Bullpen is a new Atv park that opened recently in Andalusia AL. It is 450 plus acres and has lots of mud and trails.

Always wear a helmet it is the users responsibility to follow all safety requirements while operation an off-road vehicle.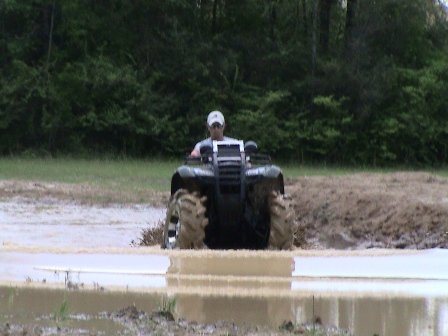 This park sits right on the Conecuh river and offers the rider an opportunity to take a break from riding and catch some catfish. The owners say they plan to add a canoe trip down the river in the near future.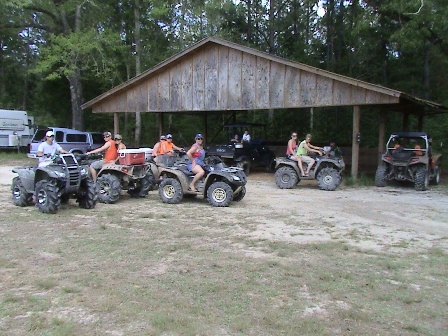 There is primitive camping available. It is a great place to ride and it is half the cost of the other near by parks.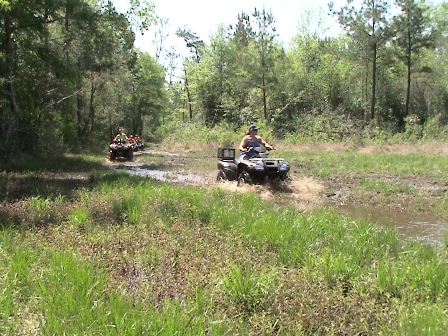 It cost $20 for the ATV and one rider for the entire weekend and only $10 ahead per day for walk-ins. Kids under 10 are free.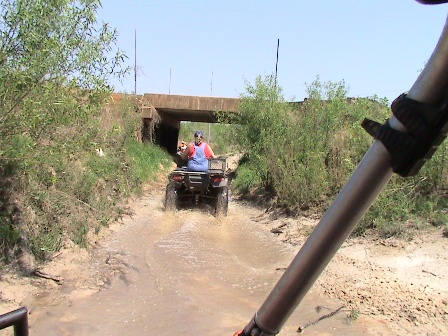 It's located off Hwy 84 in Andalusia Ala. Coming from Enterprise Al. stay on Hwy 84 to Andalusia, go past McDonalds and take the next right (Prestwood Bridge Road). When you come to the dirt road keep going straight about 1.5 miles it will be on your left.
For more information call Frank Carpenter at 334-488-1781, 334-504-4240
Taylor Park ATV Trail Guide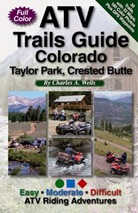 Guide to Moab ATV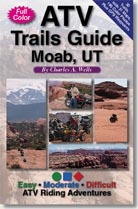 Guide to Colorado Trails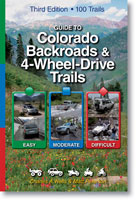 Guide to Northern Colorado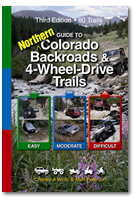 Promoter List Your
Trail On This Site