Kentuck ORV Trail
Kentuck ORV trail system in Alabama's Talladega National Forest is a great place for riding ATVs and Motorcycles in the State of Alabama. Due to its location, this riding area is the closest public riding area for most of the people that live west and south of Atlanta. This area has approximately 25 miles of trails that are suitable for ATVs and Dirt Bikes. The trails are made up mostly of several loops. The trails have gentle inclines and declines are great for beginners but also fun for experienced riders that want to go fast. Georgia could learn a lot from Alabama's effort to be environmentally friendly. All of the creek crossings have bridges and there are no really steep areas that erode very quickly. The only improvement that could be made to the trails would be to make them one way, since they are already loops. Camping is allowed at the trailhead and there are areas for loading and unloading your ATVs. This area is closed from January 1st through March 31 call the ranger for trail conditions before you ride 256-362-2909.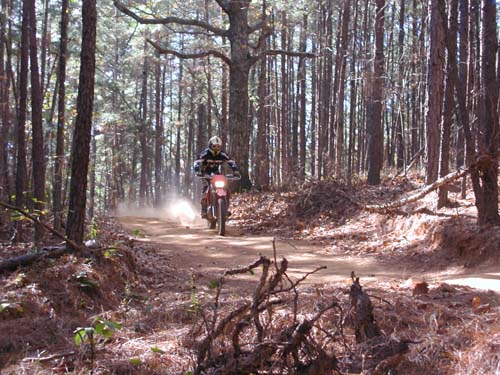 Typical grade of inclines and declines on the trails.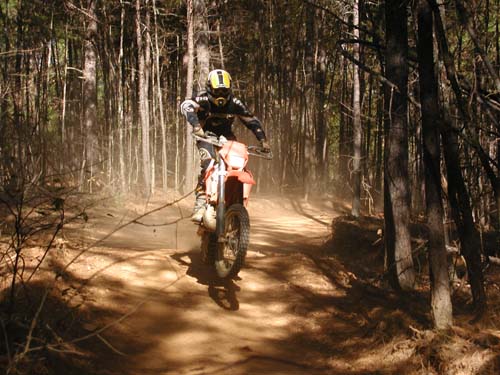 One of the many water burms on the trails that makes for fun jumps.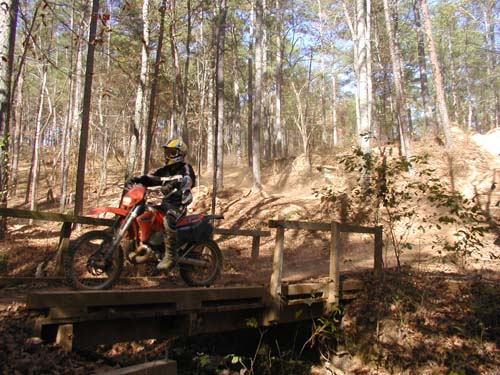 One of several bridges across stream crossings.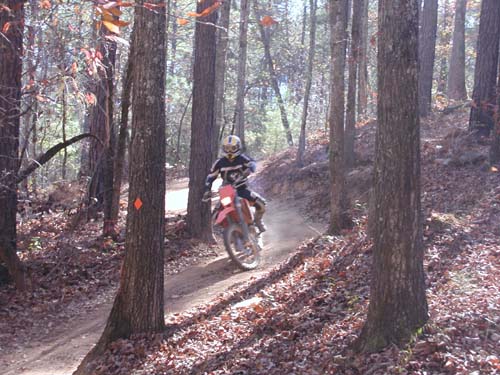 Most of the trails are through open hard wood forest.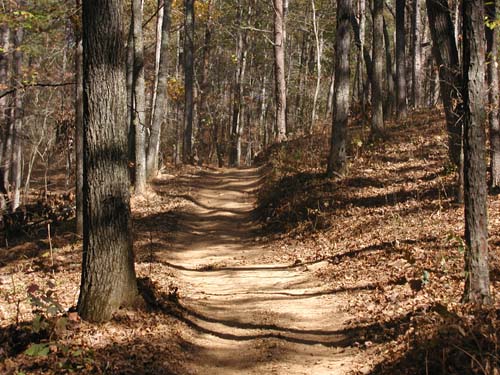 Camping is allowed along the trail and at the trail head.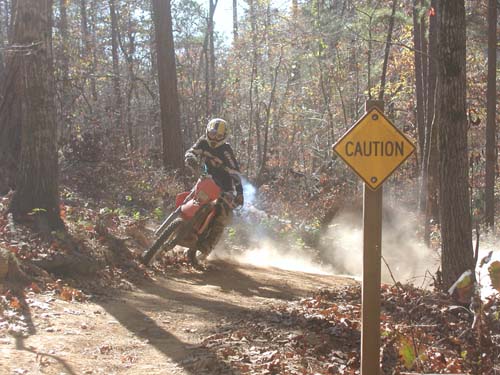 All services are available just a few miles away in Anniston
Directions: Take I-20 west from Atlanta to Alabama Exit 185. Cross under I-20 and go 2 miles, turn left across from a BP on Buckhorn Road. Turn Left at dead end. Go 1 or 2 miles you will see are forest service sign after a church pointing to trails.