Manooka ATV and Dirt Bike Park
Manooka Park is a brand new riding area in central Alabama. The area offers 13 miles of interconnecting trails with a mixture of both one way and two way trails.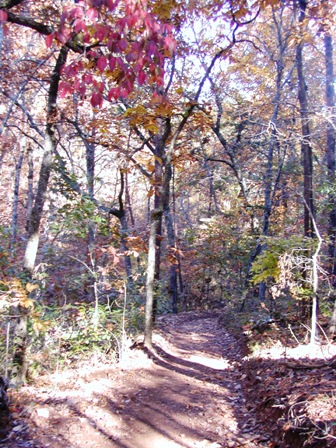 ATV width Trails of rolling hills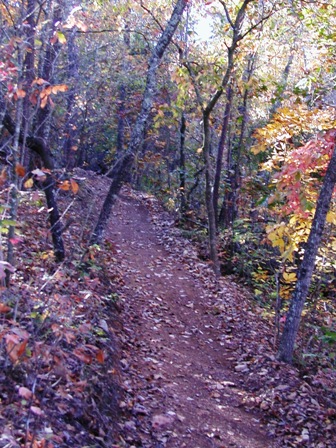 Fall colors on the first day of riding
Trail crosses under a tree.

A large group of ATVs wait there turn to go up a hill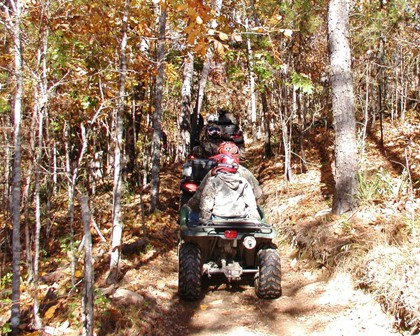 The narrow trails are easy for ATVs but people new dirt bikes might say the trails are moderate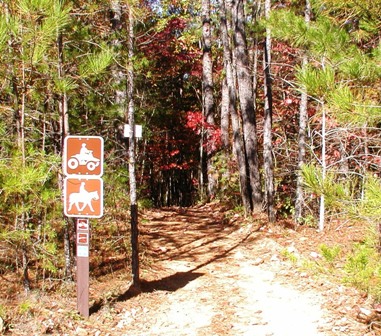 Trail sign marking the way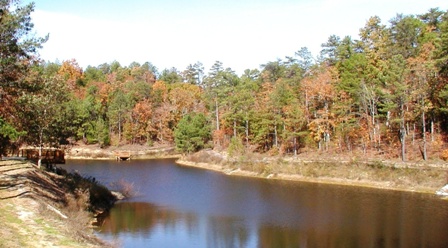 Large lake to relax and take a picnic at.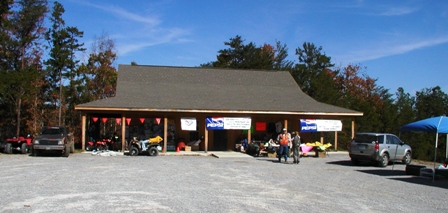 New club house building.
Please visit official site for updates on trail www.minookapark.org
Directions: Located between Jemison and Calera on County Road 146.