Return to Alabama main Page
Southern Ridge ATV Park is a place exclusively for ATVs, no other ORV are allowed. Why is this place just for ATVs? One word, "MUD".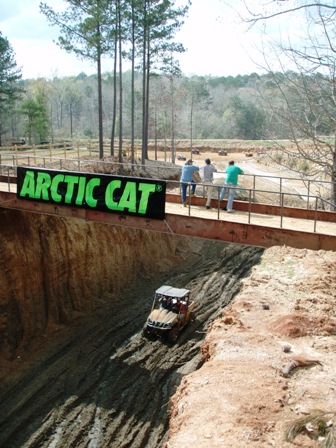 View of one of two bridges to the "Island" that crosses over the man made canyon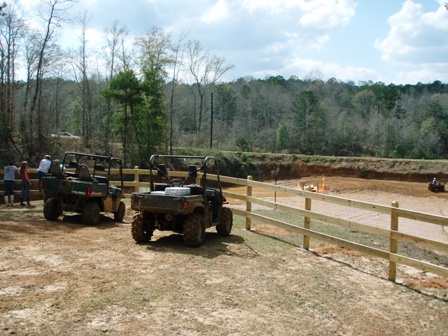 Relaxing on the "Island" and watching the Mudden Action

Southern Ridge offers several ponds that are open for riding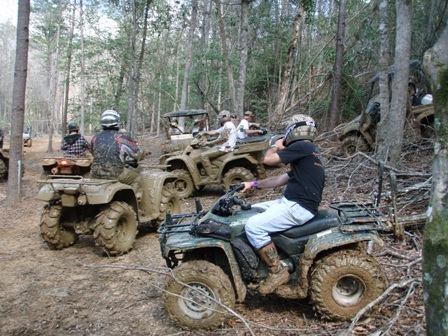 Southern Ridge is only open on certain weekend so be sure to check the official website for ride times
www.southernridgeatvtrails.com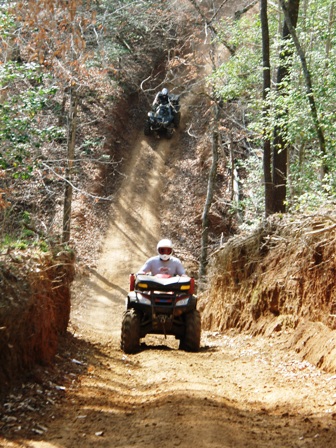 In addition to ponds Southern Ridge has approximately 30 miles of ATV trails that are open to general trail riding.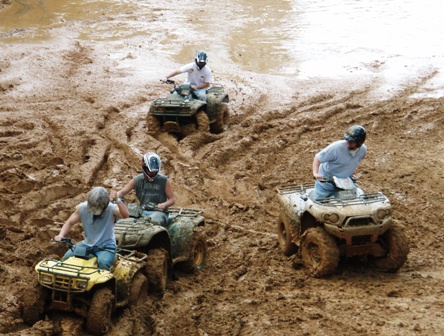 The trails at Southern Ridge should be considered easy to most riders with very little in the way of elevation change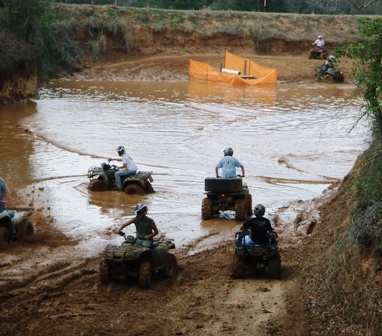 Playing in the mud at Southern Ridge ATV Park in southern Alabama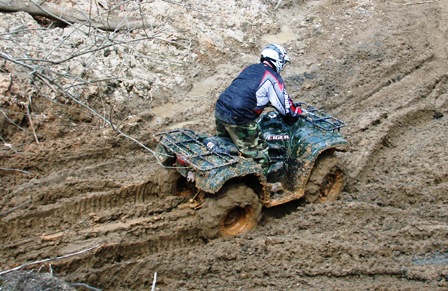 More Mudden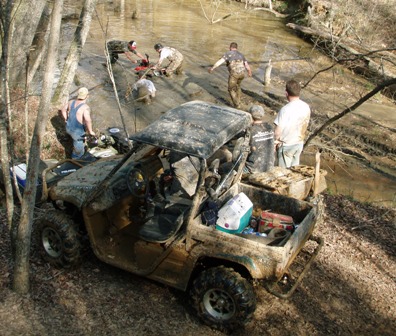 Look Close and you will see an ATV sunk in the pond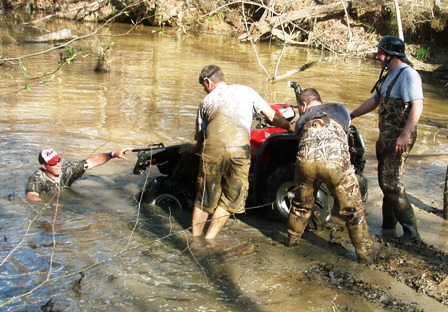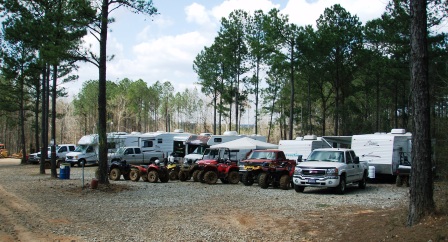 Finally getting the Quad out of the water after some help from some friends
Southern Ridge ATV Park is located in Dozier, Al.