Davenport ORV Trail
Davenport ORV trail is basically an easy loop around the shores of Nottely Lake. Beware that even though the trail is mostly easy there is one hill that is steep on both the climb and the descent and it becomes very difficult when wet.
One portion of the trail takes you right to Nottely Lake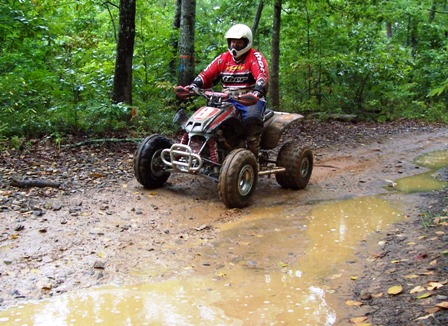 Cruising along the mostly easy trail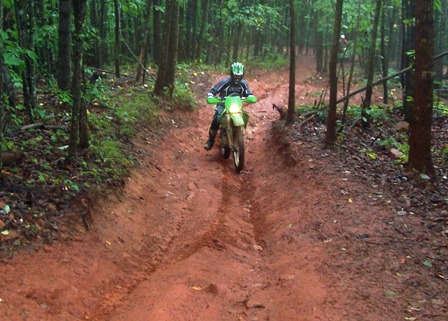 The one portion of the trail becomes nearly impassible after it has rained.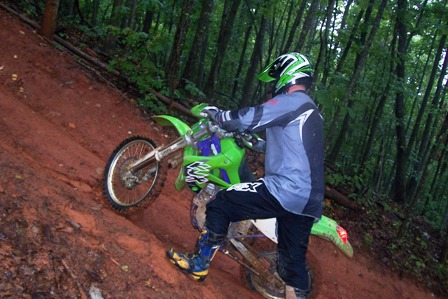 There is nothing worse than having to push your bike in front of your friends.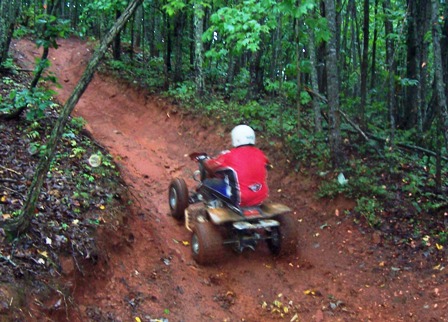 When wet the hill climb requires lots of speed to climb.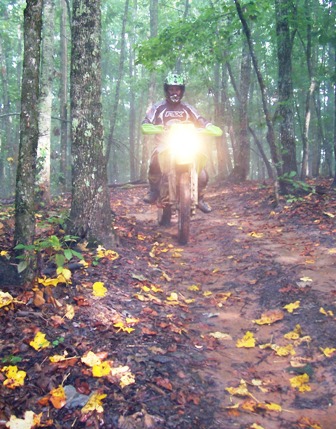 The hardwoods make this a great place when the leaves start to change.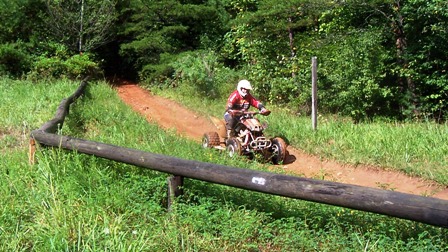 Stay on the trail in this area don't go in the field or on the road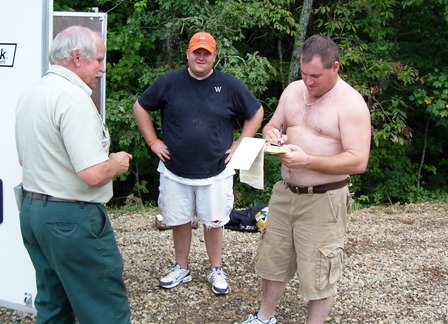 This is what happens when you don't pay your $5 ride fee.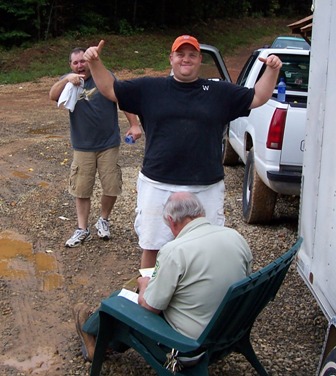 The local ranger making sure everyone has a good time.
Directions: From US HWY 76 take GA 325 north and stay left at the intersection of a county road. You will see a sign for the trail shortly on the right.