Highland Park Trails
Highland Park is privately owned park opened to both ATVs and Dirt Bikes. Highland Park is located west of Atlanta in Cedartown Georgia. Though open to ATVs dirt bikers will be more at home on the off camber trails and single track.

Onsite full service KTM dealership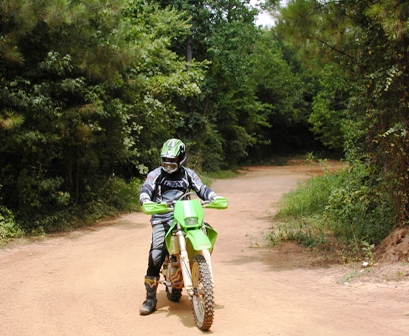 Deciding which way to go on the wide main loop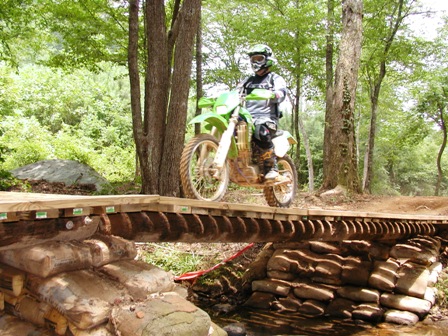 Bridges help keep riders dry over the creeks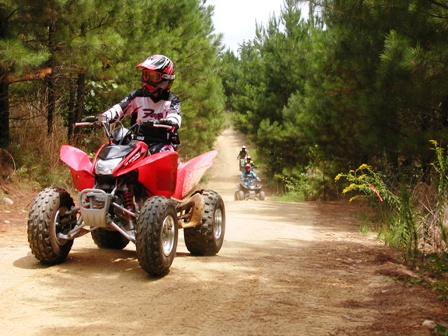 ATVs enjoying the wide main trail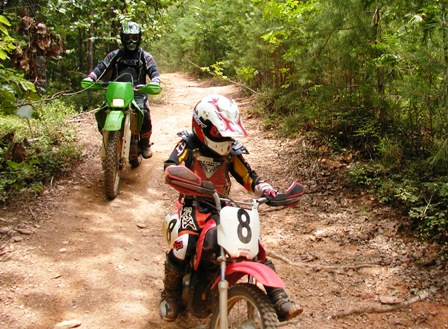 Father and son tackling one of the easier side trails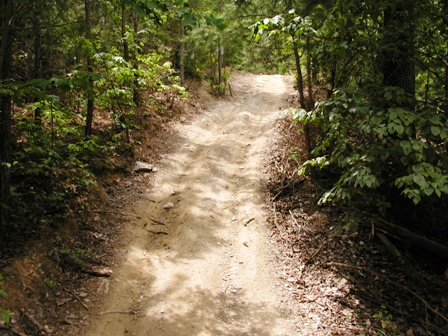 There are many short steep section to this trail
Old Moonshine steal along the trail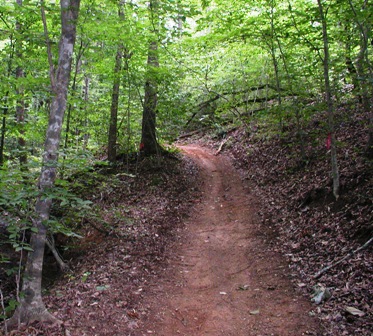 Picture of the narrow single track.
Official site www.highlandpark.com
Directions: From Cedartown take HWY 100 south to Lime Branch Road. Turn left at stop sign onto Culp Lake RD. Riding area will be in a few miles after road turns to gravel.