Locust Stake
This is a size able riding are with many miles of trails. The area is made up of many interconnecting trails. Most of the trails are short but once you learn your way around you can connect them to a longer trail. This riding area is very well taken care of. I was here a few years ago and the trail was nothing like it is today. This trail seems to be graded regularly and is nearly rock free. There has also been a great effort to keep people on the trail so please say where you are supposed to be. I would like this area better is it were more spread out but it is still a nice area and is close to Atlanta. This place can also get crowded and the trails are two way so be careful on blind corners, I was being careful and still had a few close calls. This area is closed from January 1st through March 31 call the ranger before you ride 706-754-6221.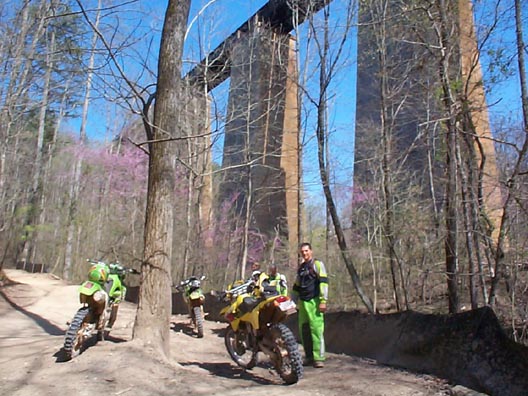 The most recognizable feature about this area is its huge railroad bridge next to the trail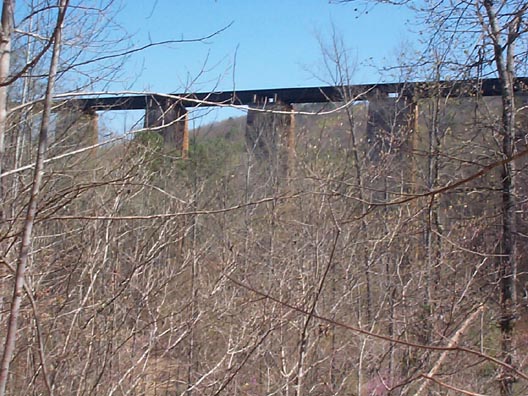 At one time you could ride all around under the bridge, but know it is punishable by a $500 fine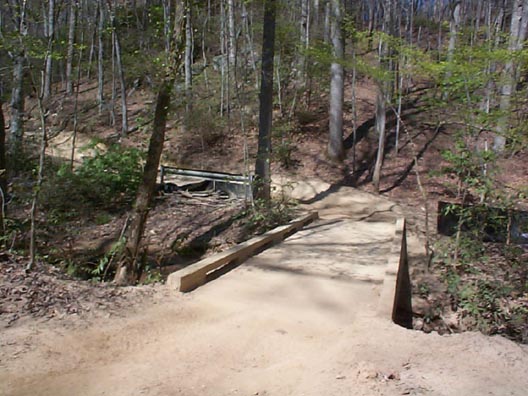 This is one of the only creek crossing at the area but don't worry it has a bridge. After crossing the bridge
there is an open area where you can stop and take a break. This part of the trail was closed as of the first riding weekend of 2003, I don't know if the closure is permanent or temporary.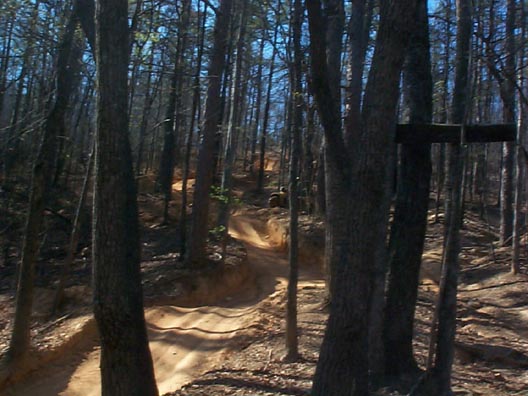 There are a few steep spots along the trail. Make sure no one is coming down before you go up.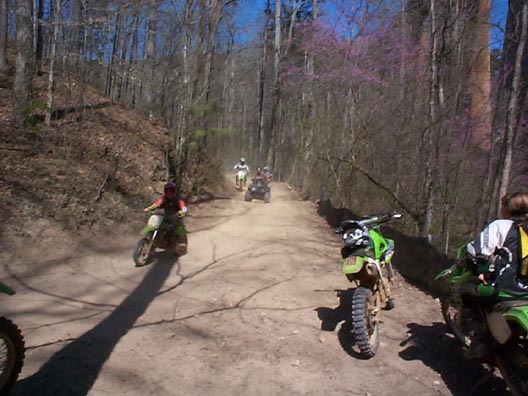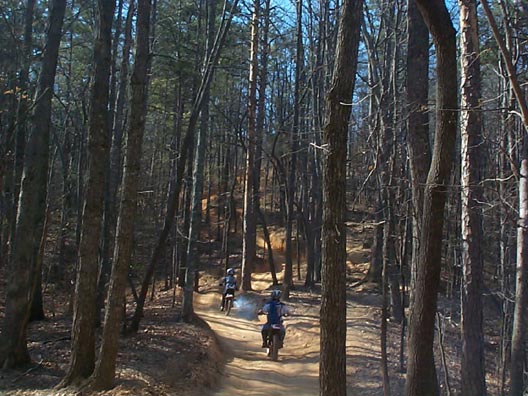 Directions: Take I-985 north from Atlanta until it turns into 441. Stay on 441 until the Toccoa exit, take the Toccoa exit. There will be signs marking the trail to the left a few miles after you are headed toward Toccoa, follow the signs to the trail head.