Town Creek Trail and Robert's Bike Camp
The Towns Creek Trail is made of two separate 8 mile trails. One trail is for Both ATVs and Motorcycles while the other trail is for Motorcycles only. I would rate this trail as easy but beware that the many roots in the trail can be a hazard for motorcycles when wet. I also saw people with small children on ATVs having problems in off camber sections but this should not be a real concern for most parents. This trail is very similar to the type of trail I raced on GNCC. This trail is like some one just started to make a trail by only riding through the woods. There has been no real bulldozer work or grading work done at this trail. The original dirt bike only trail had many deep ruts but the last time I was there, summer 2006, most of the trail had been rerouted and was very enjoyable to ride. These trails are in a low lying area so it holds water in many of the ruts along the ATV trail and beware that some are unexpectedly deep. The most unique part about this trail is the long wooden bridge across a swamp.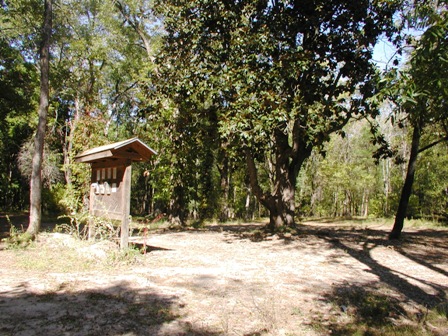 The old parking lot is now part of the motorcycle only trail.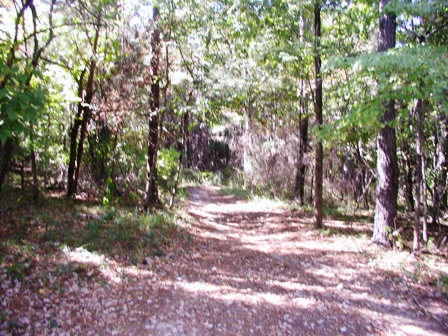 View along the trail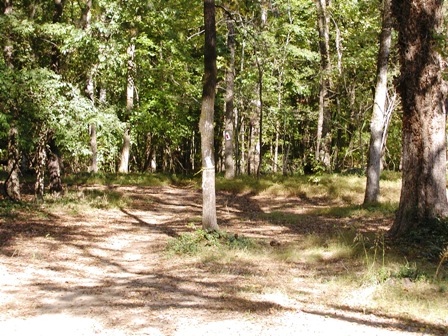 The warn path to the center right of this picture is part of the single track trail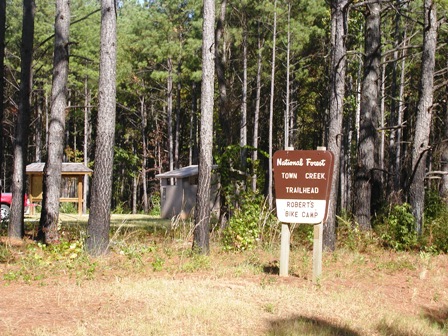 Town Creek also know as Robert's Bike Camp is the only public riding area in the Oconee National Forest.
New Parking area for the Dirk Bike only trail.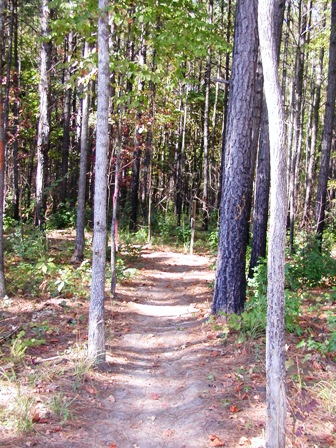 Another view of the single track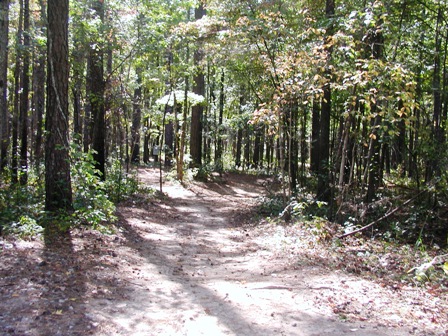 View of the ATV trail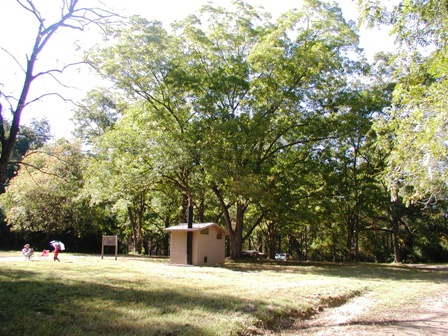 View of the ATV loop parking area. This area has a large grassy area that is great for camping. To access this parking area back track about 1/2 mile from the new main parking area and turn on the small dirt road to your right, this parking area will be at the end of the road.
Directions: Take I-20 east from Atlanta to the Greensboro exit 130. Turn left of the exit and go till you come to the red light in town. Turn right here then turn left at the BP across from the Hardees. Go about 3-5 miles and you will see a church on the left across from a dirt road. Turn on the road and follow the signs.