Windy Gap Cycle Trails
Windy Gap Cycle Trails is a true hardcore single track trail. This trail will test even the most advanced rider as the trail climbs high up a mountain. This motorcycle only trail is narrow rocky and steep in places. The trail is not for beginners and ATVs are off limits on this trail. In my opinion it is the best single track trail in the state.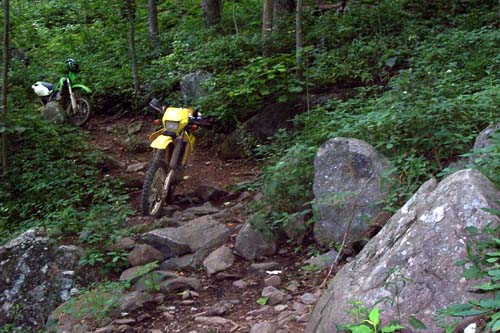 A typical scene showing the difficulty of the trail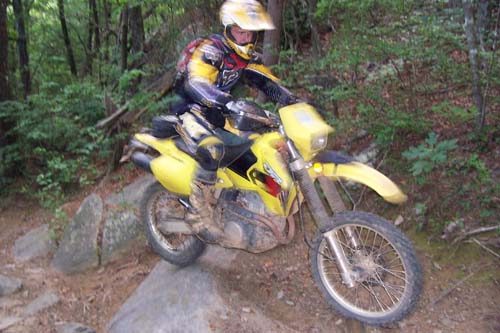 Riding up and over a 2 1/2 foot tall rock in the trail.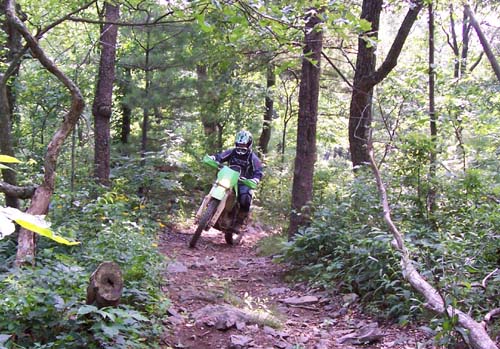 Single track trail along the high ridge on one of Georgia's only motorcycle only trails..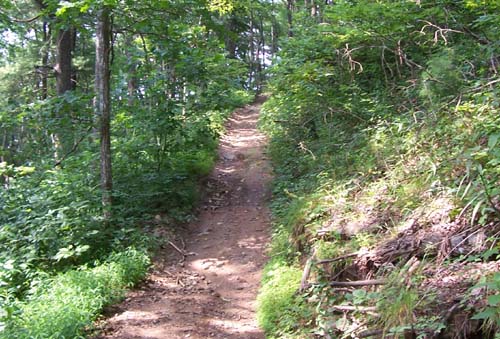 Steep up hill section near the start of the trail.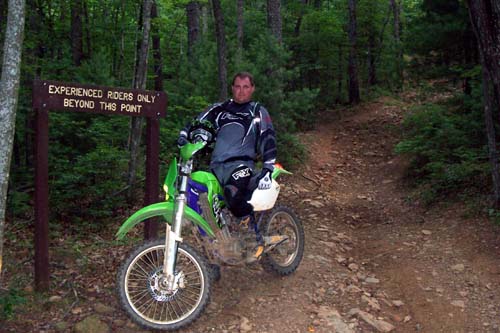 This warning sign should not be taken lightly. Experienced riders only.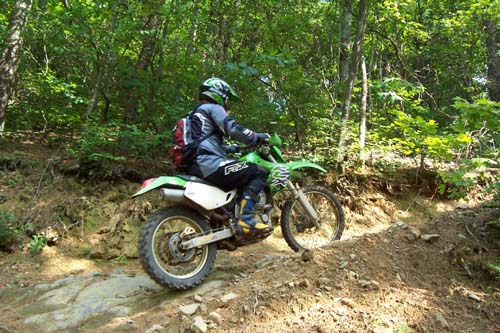 Starting up the switch backs, some of the switchback turns have to be backed in order to make the turn.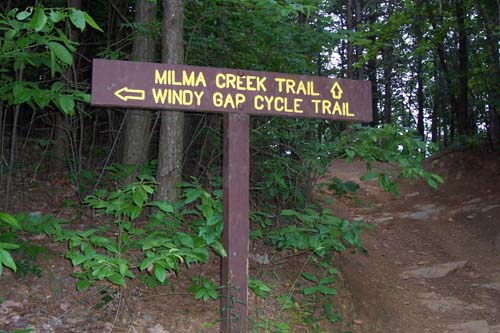 The sign shows the split of Milma Creek and Windy Gap Cycle trail.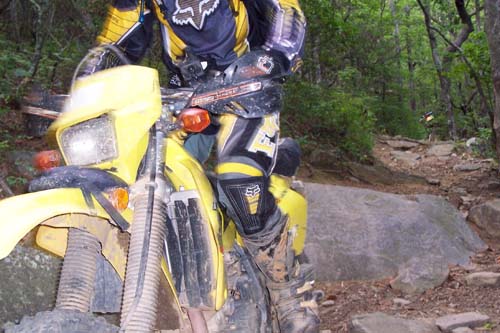 Coming down the steep rock trail.
Take 411 to Eton and follow CCC Camp road east out of town. The riding area will be about 7-10 miles out of town on the left after a sharp curve. Loop for a sign pointing to Windy Gap Cycle Trail.