West West Virginia ATV and Dirt Bike Trails

Spanning nearly 8,000 acres of lush Southern West West Virginia forest, Burning Rock Off-Road Park offers 100 miles of total trails. Each trail is uniquely different offering something for every skill level. From single track to double track and beyond, the park truly has a variety of terrain for your riding pleasure.

Hatfield McCoy Trail

#1 ATV Trail System on the East Coast' as rated by Dirt Wheels Magazine

Hundreds of miles of trails cut through the rich mountains of southern West West Virginia to create one of the largest off-highway vehicle trail systems in the world. The award-winning Hatfield-McCoy Trails, open 365 days a year, offers something for every skill level. Trails range from the scenic mountain views of Pinnacle Creek, to the tight and twisting trails of Dingess Rum. Many trails connect to West West Virginia's "ATV friendly towns" where visitors can grab a bite to eat and experience true Southern hospitality.

Taylor Park ATV Trail Guide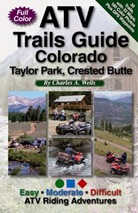 Guide to Moab ATV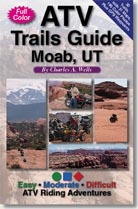 Guide to Colorado Trails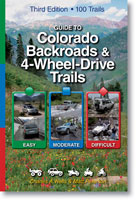 Guide to Northern Colorado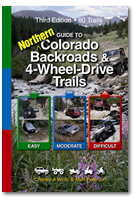 Promoter List Your
Trail On This Site