Kane Creek
to Hole in the Rock Hwy 191
Moab Utah Guide Books for ATVs, Dirt Bikes, Side by Sides and Jeeps
Full Color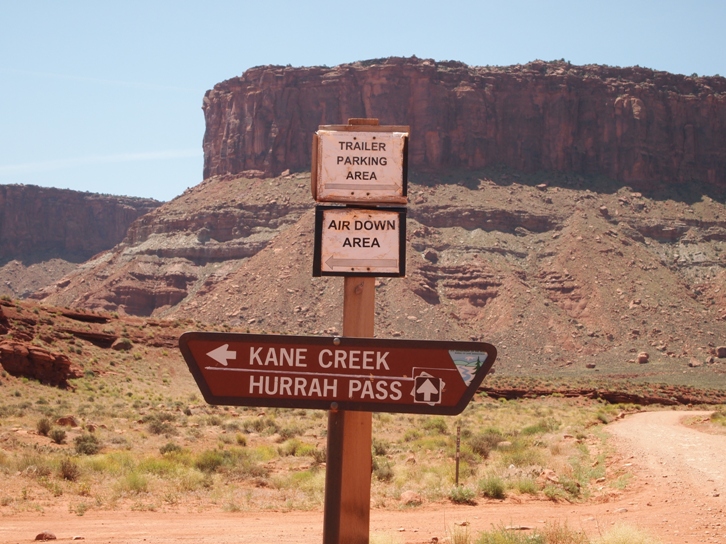 Kane Creek Trail is reached just before start of the climb to Hurrah Pass.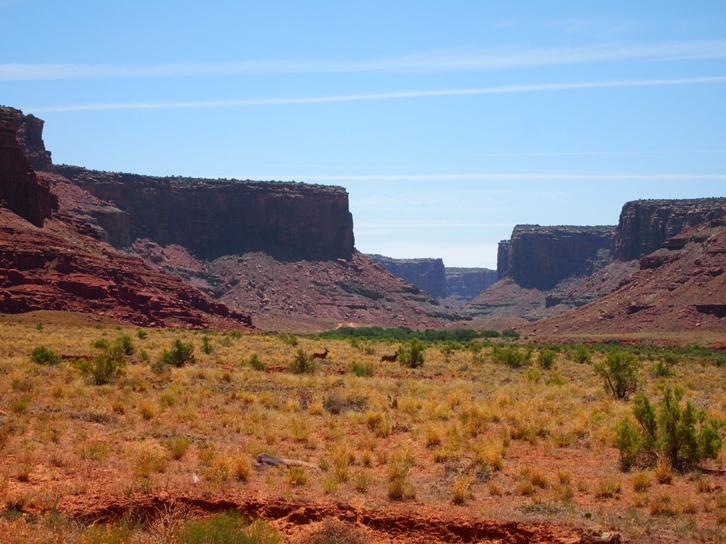 The trail starts off easy in a wide valley and is suitable for all drivers for the few miles. Notice the deer in the center of the picture.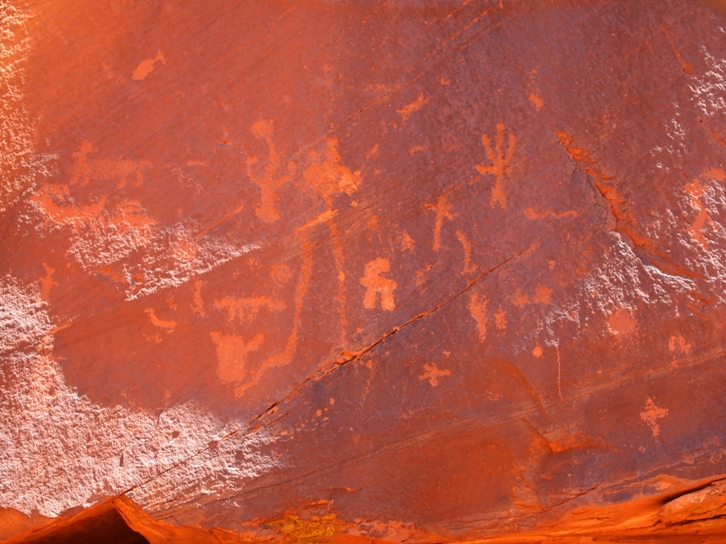 If you have a sharp eye you will be able to spot several rock are panels along the trail.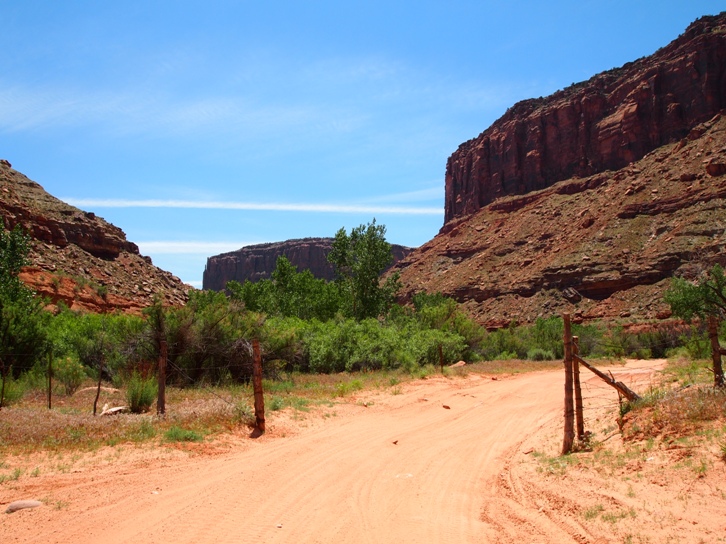 Notice the canyon walls are closing in, the trail will soon become more difficult.
This trail is very popular with hard core Jeep crowd, everyone we encountered were driving the trail upstream. There are at least a dozen stream crossings.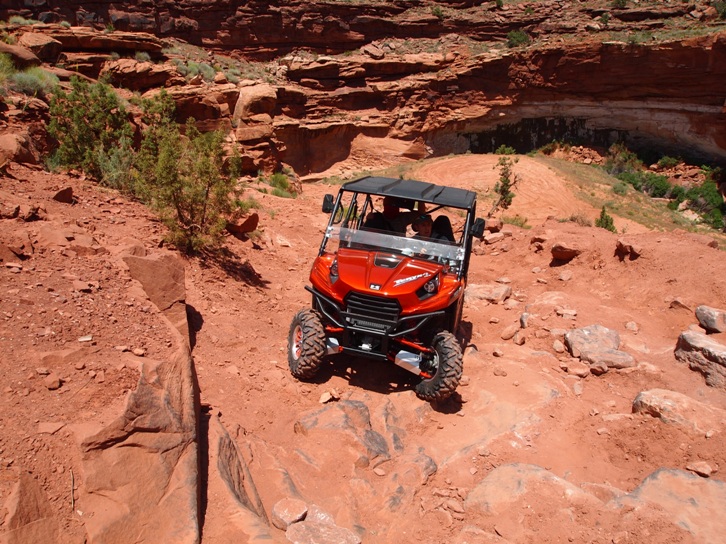 If the first obstacle scares you it is time to turn back as it only gets worse as the trail narrows and you start to climb out of the canyon. It is one climb after another.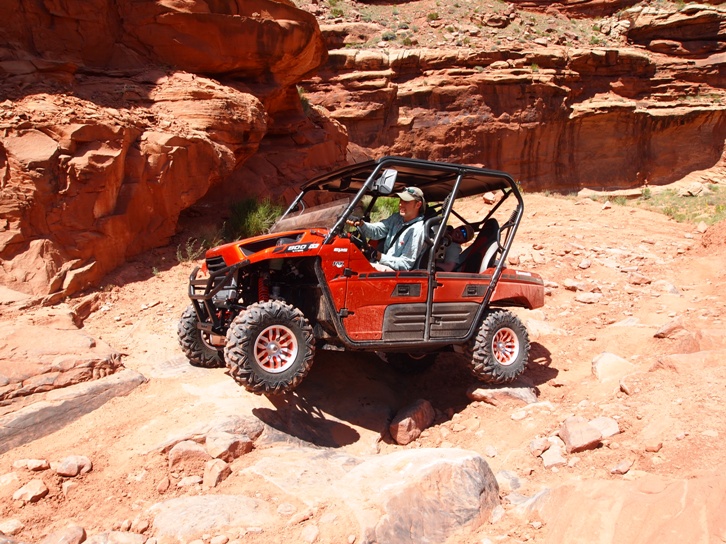 Pictures never do difficult section justice. This trail will give your skid plates a major workout.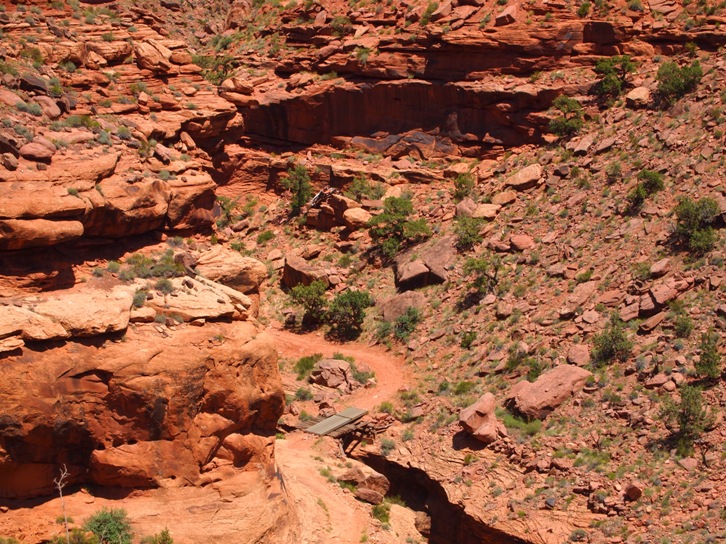 There is a bridge for ATVs to cross the creek but I would not recommend it. It is very narrow and the trail to it is extreme and the trail past it is extreme +. I bet there has been a lot or riders that wish they had never seen that bridge. If you watch the video you see the dirt bikes go down the alternate trail to the bridge, trail is too narrow for side by sides.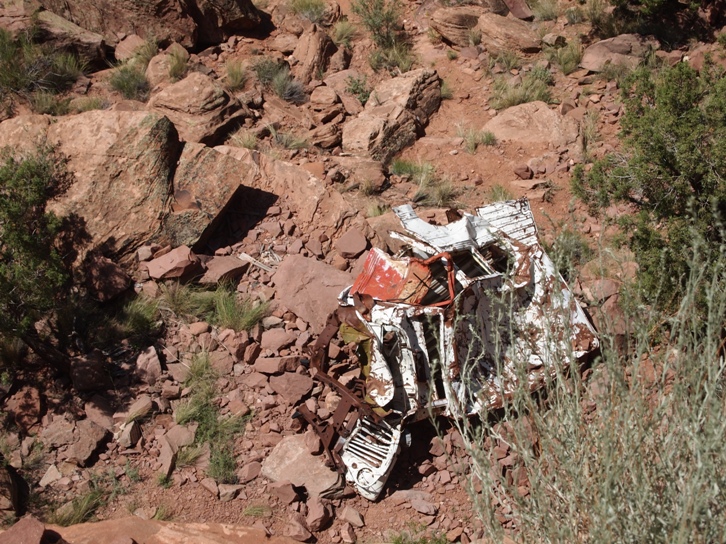 Our guide took a wrong turn! RIP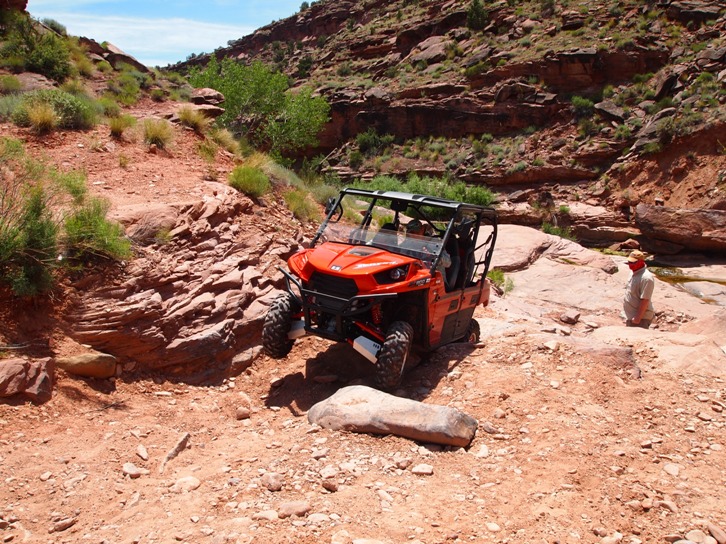 By the time I got to this spot I was not liking Kane Creek anymore, also we were running low on gas and still 10+ miles from the condo in Spanish Valley.