Moab Rim and Tukuhnikivista Arches Trail
Moab Utah Guide Books for ATVs, Dirt Bikes, Side by Sides and Jeeps
Full Color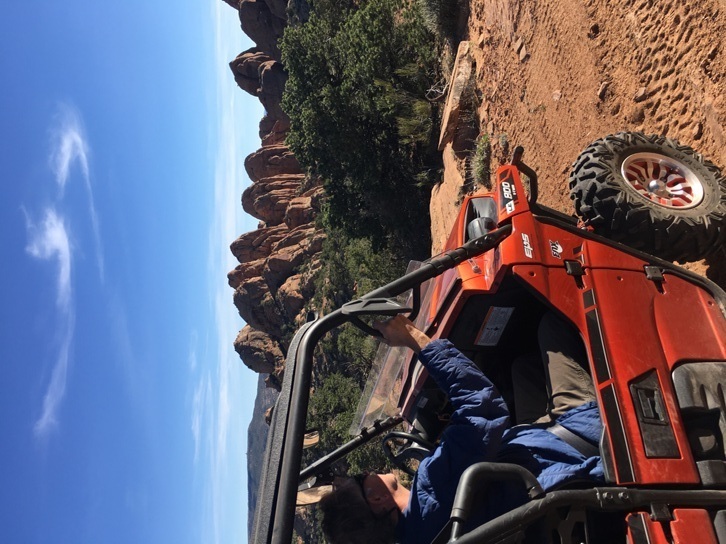 The trail to Moab Rim and Tukuhnikivista Arches will take you along the front of the Terra Cotta Warriors.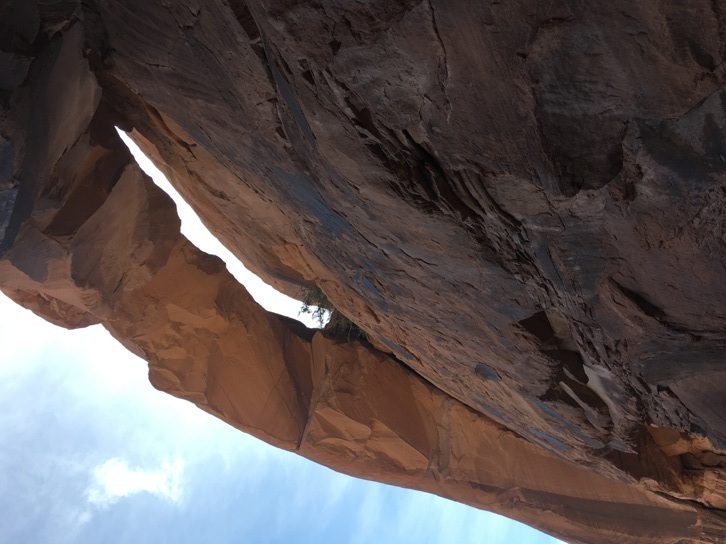 The first arch you will see will be the Moab Rim Arch, once you get into the Terra Cotta Warriors keep and eye out to your left. The arch is in a large sandstone dome next to the trail and is easy to miss if you are not paying attention.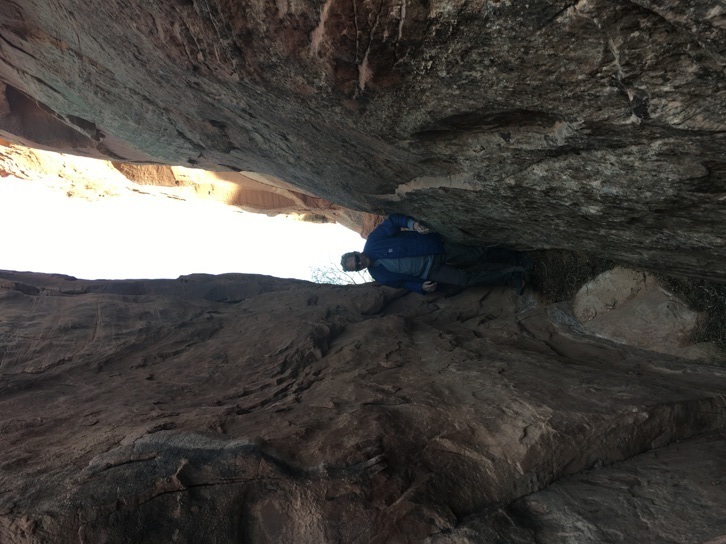 To get a better look at the arch you will need to hike up to the sandstone dome, there is not marked trail so just start exploring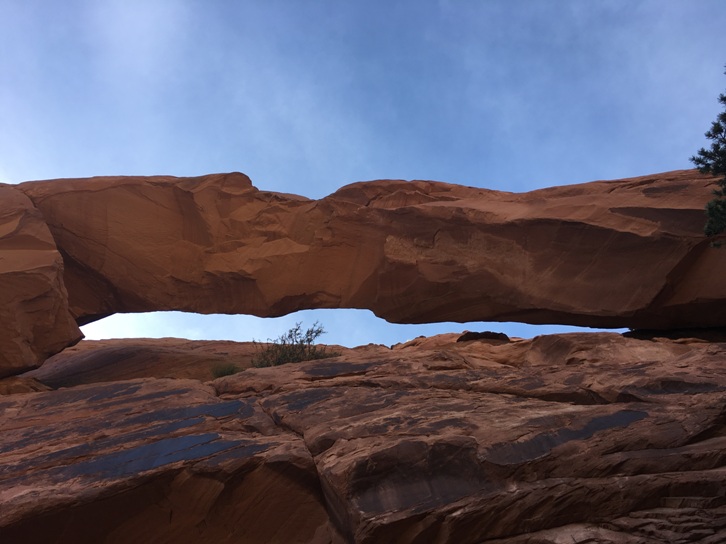 The Moab Rim Arch is quite large once you can get to where you can see it, it is also visible from Hwy 191 once you know it's location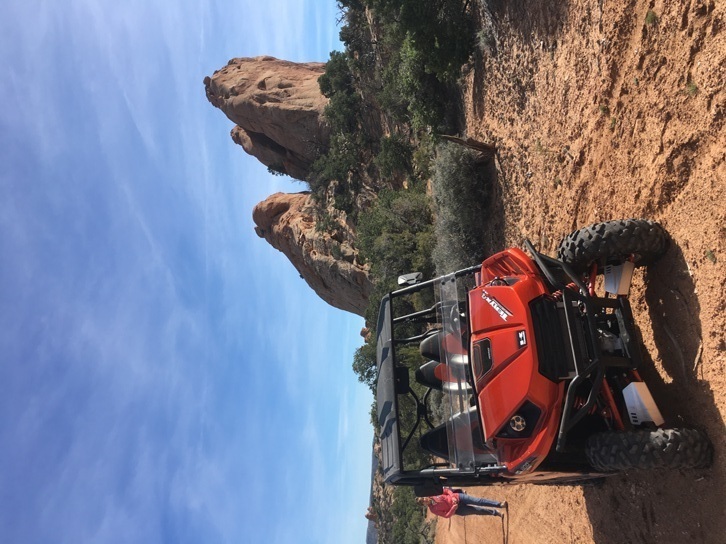 The arch is located in the sandstone dome to the left.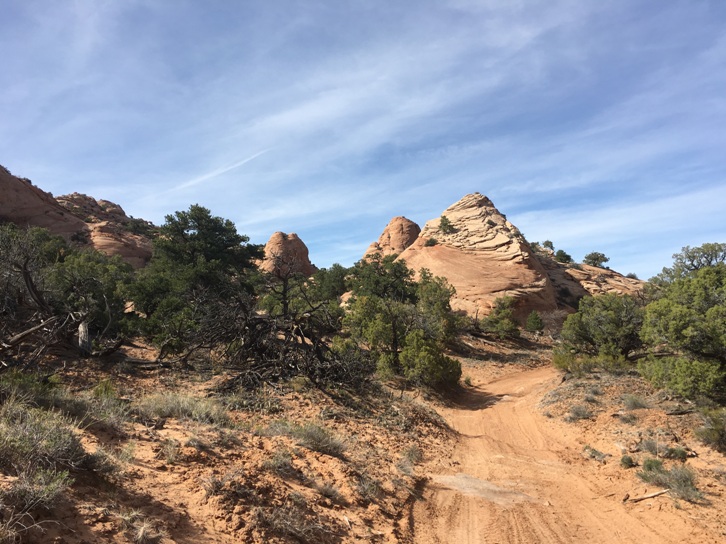 There are several ways to get to the arches. The easiest way is to turn right off of Picture Frame Arch trail at the Behind The Rocks bailout(first right). If you are looking for a challenge you can park at the Behind The Rocks parking area on Hwy 191, but there is one sever obstacle that must be climbed.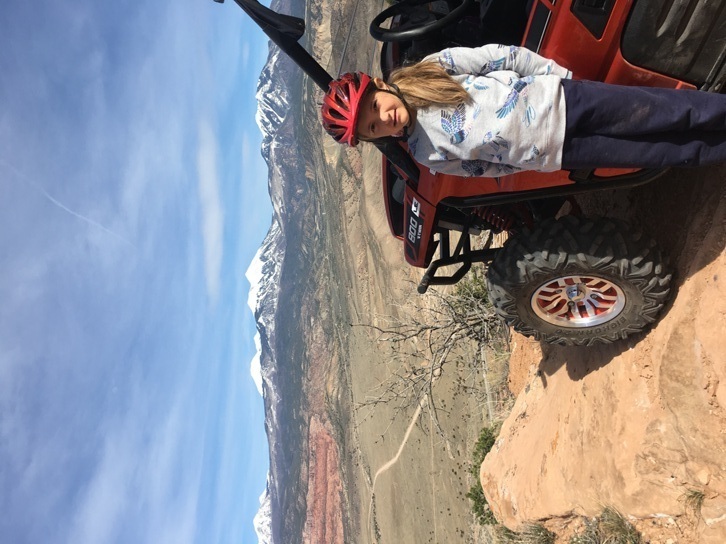 As the name implies the Moab Rim Arch is on the Rim above Moab (Spanish) Valley. You are at least 1,000 feet about Hwy 191 on the edge of a cliff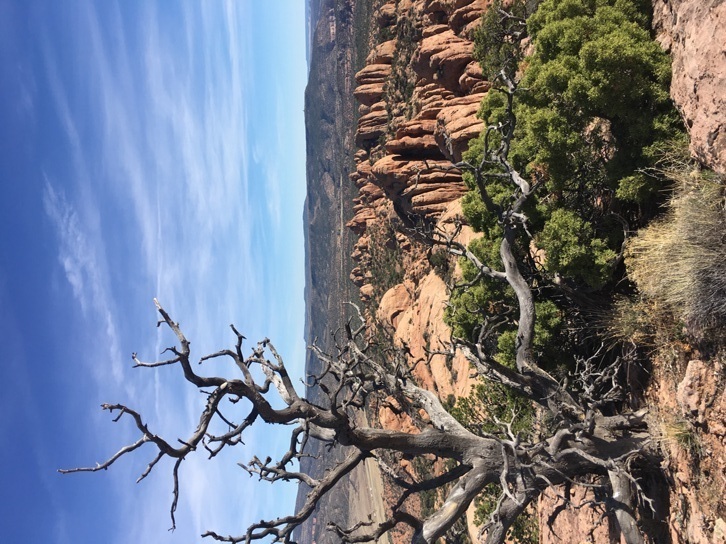 The trail to Tukuhnikivista Arch will take you high about the back of the Terra Cotta Warriors. If you can arrange it try to be there in the late afternoon for the best pictures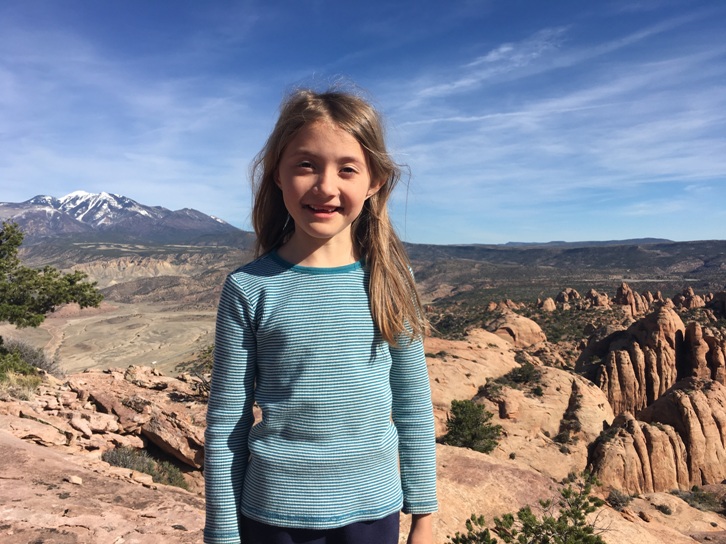 Great trail for both big and little kids to spend a few hours exporing. If accessed from Picture Frame Arch Trail, it is an easy drive up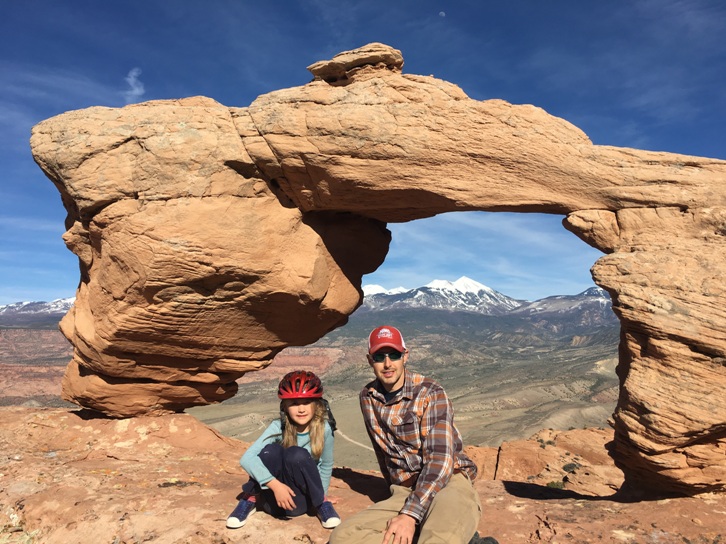 Tukuhnikivista Arch is small by Moab standard but is very scenic as it frames Mt Tukuhnikivista. Can't remember the name? Just call it the "Trump and Ivanka Arch".