Georgia Pass

People in the Breckenridge area looking for an off-road adventure should give Georgia Pass prime consideration. The trail starts off easy buy gets more difficult as you increase in elevation. If you are riding an ATV you may have difficultly with last half mile due a large soft area that has developed in the trail with no real way for Jeeps or ATVs to get pass. If you are one a dirt bike you should be able to squeeze by thru some trees but it is tight. Due to the difficult mud hole I would rather ride this trail on a dirt bike.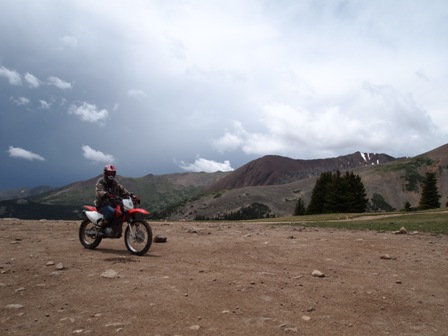 If you are starting on the Jefferson side of Georgia Pass be sure you can get back up the mud hole before you pass down it. The mud hole is not marked in the Guide to Colorado Backroads and 4x4 trails book but it is a few hundred yards down hill of the pass.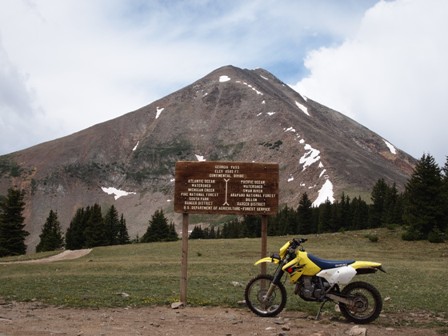 Sign marking pass with Mt. Guyot in background.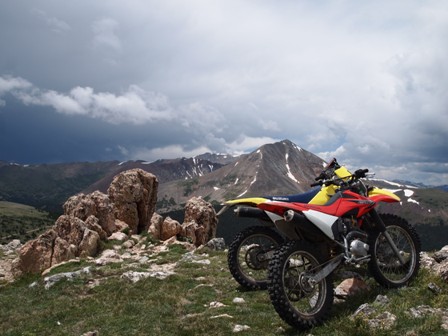 We got a late start and a heavy thunderstorm was on top of us by the time we got to the pass. Lighting was striking all around us so we took off back to Breckenridge before anyone got hurt.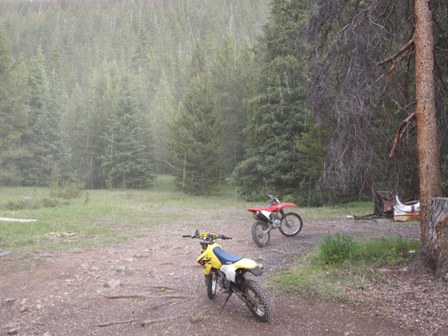 We had just made it a few miles down the trail following the South Fork of the Swan River when we got caught in a very heavy hail storm. When traveling the trail from Breckenridge south to Georgia Pass it can be difficult to find your way as they the trail is not very well marked and you end up going up dead end side roads. Going down the mountain is easy as you just go down hill.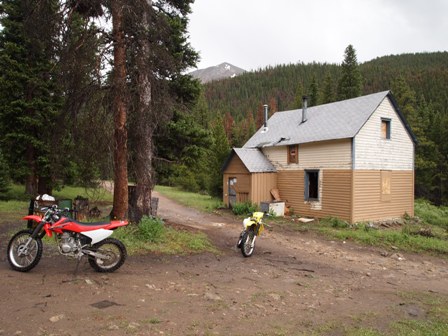 Luckily for us Colorado has a lot of empty mining houses as soon as the hail storm hit we were at this old house on the jeep road and were able to wait out the storm inside the house.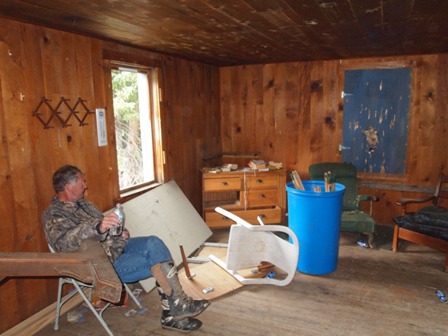 The house was marked as no trespassing but sometimes you have to do what you have to do to stay dry. The interesting thing about this picture is that it was nearly pitch dark in the house, only the camera's flash makes it seem like there is plenty of light.