Glacier Peak to Number 10 Hill

The trail along Glacier Peak and down # 10 Hill is a difficult way to connect Georgia Pass the Swan River Loop. Though the trail is near the much busier trails along the Swan River in the Breckenridge and Keystone areas this trail itself is less used and you will likely see any other people. I rate this trail as difficult and in my opinion could only be driven down hill from Georgia Pass.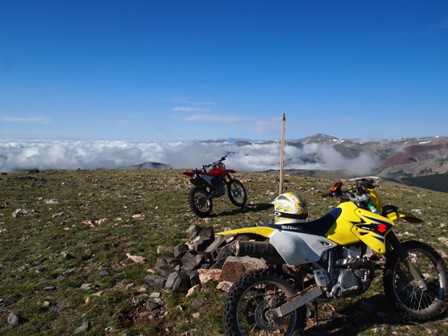 View from the top of Glacier Peak towards Jefferson. The was supposed to be a geocache here but we could not find it.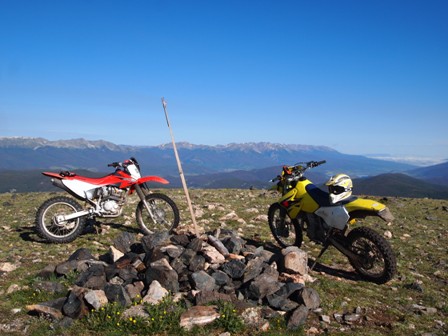 Another view towards Breckenridge with lake Dillion in the distance. The Breckenridge area is very popular with dirt bikes.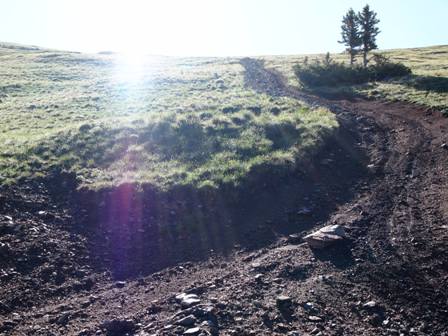 This trail down from Glacier Peak was one of the ones that didn't look that steep until you started down it, then it was too late. This Jeep was not too difficult just very steep.
The Jeep road heading to Number 10 Hill had beautiful views above the tree line of the Colorado Rocky Mountains.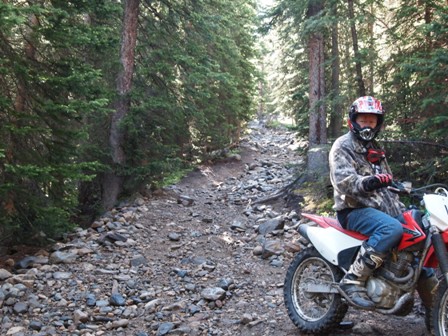 This is Number 10 Hill and let me tell you it is very difficult, and goes for a really long ways. It is basically 1 way down for dirt bikes, Jeeps and Atvs could make it up with a wench but it would take all day. Guide to Colorado backroad and 4x4 trails showed it as this area as moderate on one page and difficult on another, don't make the same mistake we did, if you are not prepared for difficult terrain stay away from this trail.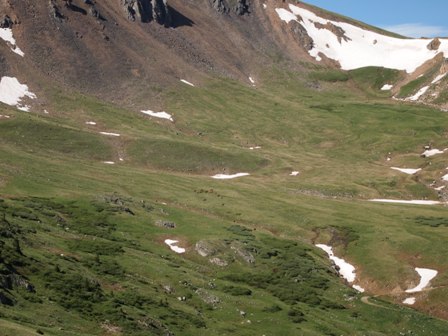 If you look close you can see a heard of Elk in the center of the picture, we watched them for several minutes.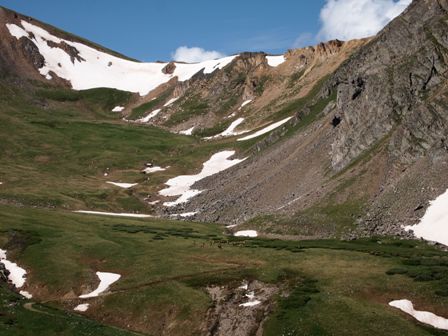 Another picture of Colorado's wildlife.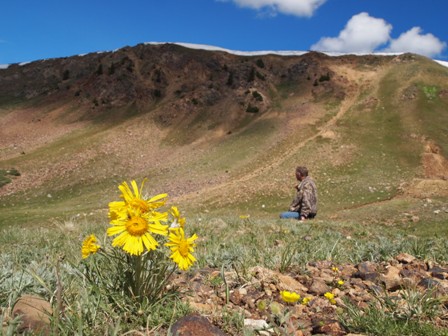 The loop trail around the Swan River was blocked during the 1st week of July and we were forced to turn around but not before enjoying the views.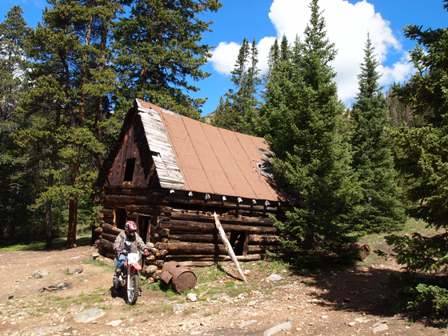 Cabin in good shape along the Jeep Road at Swandyke. The population of this town was once 500 people but little remains today.