Top Trails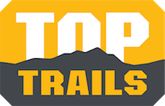 SxS - ATV - Dirt Bike Trails
Moab Utah Guide Books for ATVs, Dirt Bikes, Side by Sides and Jeeps
Full Color
Top Trails is a county owned park located in Talladega Alabama not far from the famous Talladega Super Speedway. Many times one hears the word park for an SxS area but it really isn't a park it is just a trail. Not at Top Trails, this place really is like a park with events and even concerts through out the year.
Due to the the park's location on the edge of the of the Talladega National Forest there is a large variety of trails. Down on the flat lowlands there is endless mud for those that don't mind a little stinky Alabama Mud. Start moving up the into the hills and the trails become more cross county. There are enough cross country trails to make the rider that like traditional ATV trails smile. Move up a little more and mud loving ATVs are replaced by rock crawling SxS. Many of the trails are straight up and technical enough to make even the most die hard hill climber think twice before attempting the climb.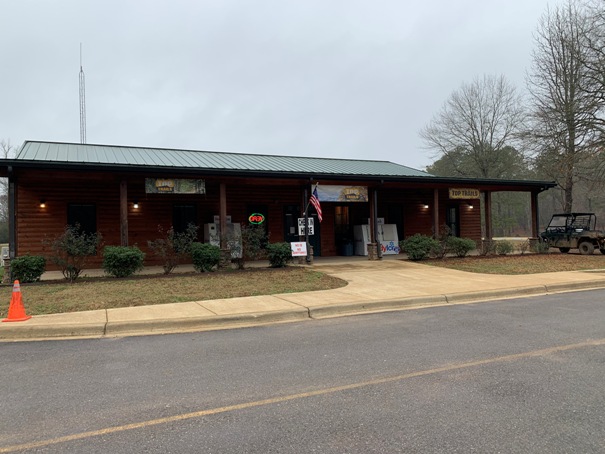 The first thing you will notice when you arrive at Top Trails is how well organized their registration process is. Just as you pull into the park you will be direct to a temporary parking area were you can park while you sign in and register. Registration is easy and only take a few minutes.

Book your next Moab trip with Moab Adventure Condo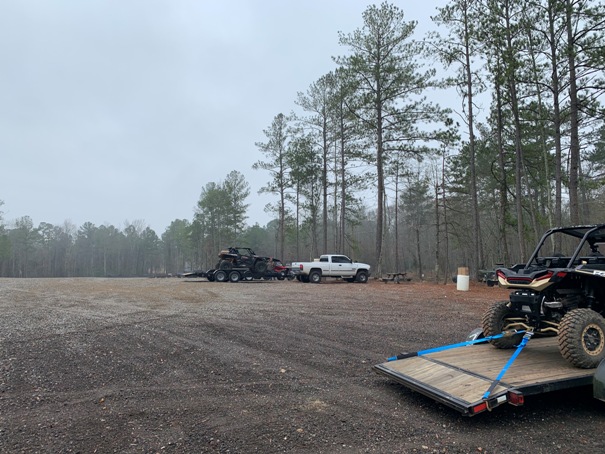 After registration just follow the signs a short distance to the large parking area just down the road. There is plenty of room here for your rig. If this parking area should filled up there is overflow parking a little deeper in the park.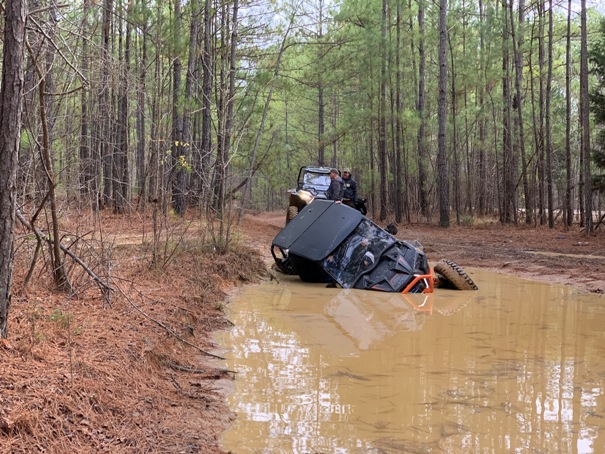 You will start your ride in the flats of an old WW2 era army base that was used to store ammo. As you ride you will notice lots strange looking dirt mounds, this is where the ammo was stored. Now they are rented as camping areas. Be careful on the trails in this area, you never know when there is a monster lurking in the deep just waiting to swallow up your side by side.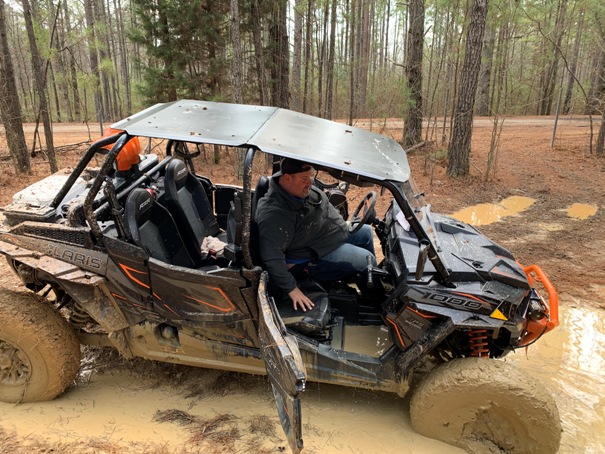 After going through dozens of mud puddles with no problems we can to this one and with no warning our Polaris RZR sank. The bad thing was was that it just kept sinking. Both riders got socked on a cold December day.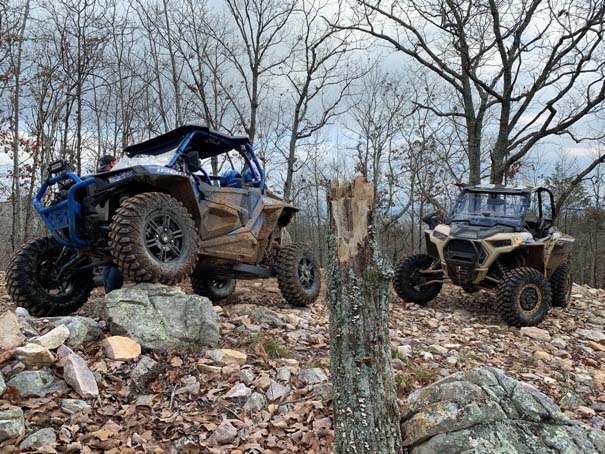 After getting the mud cleaned off our buggies we decided to try our luck on some of the mountains that could be seen at the back of the park. These mountain peaks are a world away from the mud flats and are just right for the rock crawlers in your group. With colorful names like Top of the World and Lincoln view showing on your map you will be anxious to explore the trails to the top.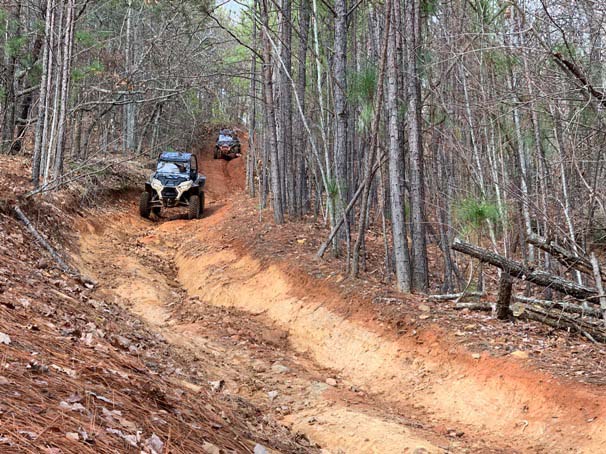 Many of trails are simply straight up and straight down. Though they are fun to ride now, I question how long they will last due to erosion.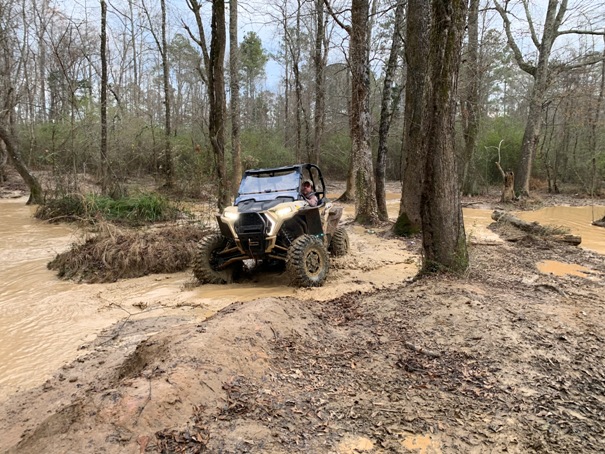 After conquering all of the climbs there were still a few blank spots on the map that we hadn't explored yet. Guess what? More mud.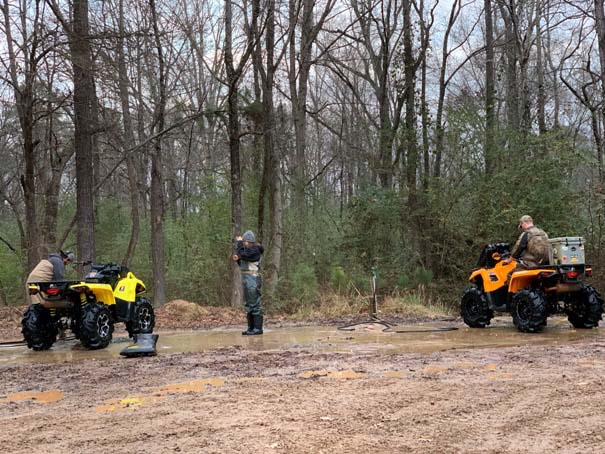 After all day on the trail our Polaris Highlifter was completely covered in mud, luckily they had a wash station on site and the water hoses had plenty of pressure to get all of the mud off before traveling home. The park also has a campground and a few rental cottages available if you would like to spend a few days here. You could also checkout nearby Kentuck ORV trails over a long weekend.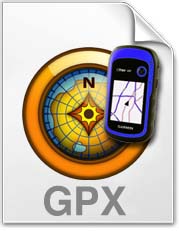 Download Top Trails GPX File