Fremont ATV Trail
Casto Canyon Overlook
The Fremont Trail ties in the Paiute Trail in Circleville Utah and travels south to the Tropic Reservoir near Bryce Canyon National Park. This trail is over 50 miles long and much of it follows along the base of the remote Mount Dutton. This trail receives less use than the Paiute trail. Make sure you have a full tank of gas before starting this trail. Full services are available in Circleville and Bryce Canyon.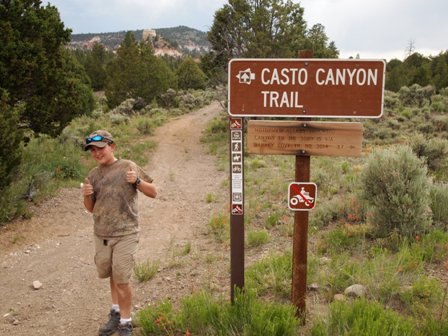 Casto Canyon trail is one of the most popular trails in South Central Utah. The trail is open to ATVs, Dirt Bikes and Mountain Bikes but is not open vehicles over 50" such as the Yamaha Rhino or Polaris Ranger.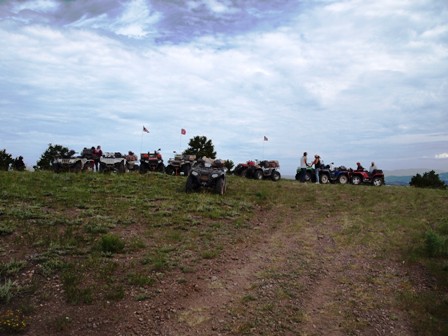 Though you cannot ride wider ATVs in Casto Canyon you there are several good overlooks that allow you to get a good look of it.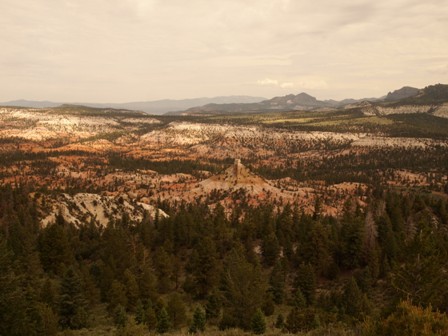 This overlook point into Castro Canyon is a just a short ride down a side trail. Though no sign directs you to the overlook you will notice a short trail going to the top of a large hill. When coming from the Tropic Reservoir area this will be one of the 1st side trails on your left.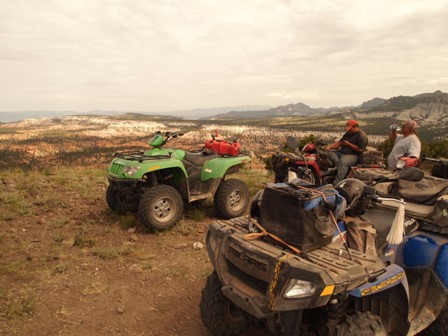 A large group of ATVers enjoying the views of Casto Canyon and Mount Dutton on the 4th of July weekend.
Fremont ATV Trail
System

ATV Trails Guide
Moab UT



Promoter List Your
Trail On This Site