Fremont ATV Trail
Mount Dutton Area
The Fremont Trail ties in the Paiute Trail in Circleville Utah and travels south to the Tropic Reservoir near Bryce Canyon National Park. This trail is over 50 miles long and much of it follows along the base of the remote Mount Dutton. This trail receives less use than the Paiute trail. Make sure you have a full tank of gas before starting this trail. Full services are available in Circleville and Bryce Canyon.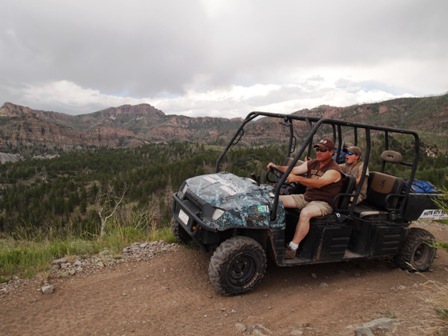 Mount Dutton is our third section of the Fremont ATV trail we traveled with Polaris Ranger UTV we rented from Lizzie and Charlie's RV and ATV Park. This will be some of the most remote trails you will ever ride on.
If anyone has a better video of the Mount Dutton area please let me know.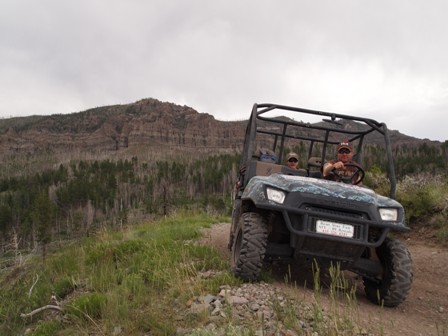 Though we went to Utah to ride the Paiute ATV trail, I really think the Mt Dutton section of the Fremont Trail was my favorite area. I just loved the way the trail would zigzag around the base of the mountain. Mount Dutton seams to go one for ever as you travel down the trail.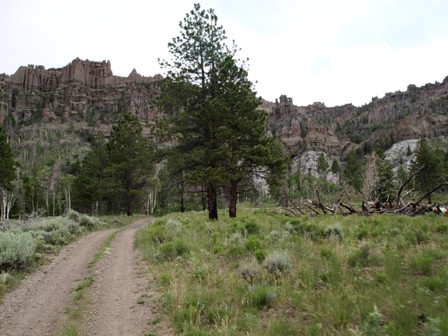 This was my first trip on a UTV. I am typically a dirt bike guy but I have to say I loved the Polaris Ranger Crew. I was able to navigate while Randy drove us around. I also loved the ability to talk to my friends instead of just pointing at something like we do on dirt bikes.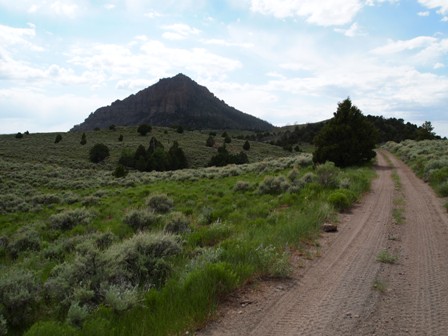 Blind Spring Peak would make a great camping destination. The rock formations around the mountain are very interesting to people that like to look at Utah's beautiful landforms. To tell you the truth I would love to spend the day here just climbing around on the mountain.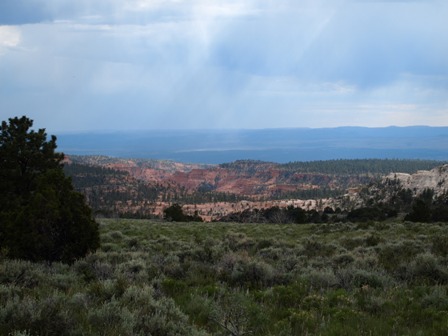 First look at Casto Canyon in the Dixie National Forest. Just a glimpse of what is to come.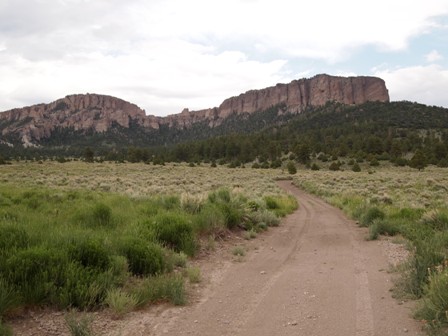 Though the rocks are not the bright reds of Casto and Bryce Canyon they are very beautiful in there own way. This is ATVing and UTVing at its best. This picture was taken on the 4th of July and you can see that our Polaris Range tracks are the only ones that were made all day, this is a remote area. On our way back we did see a few atvs and a dirt bike.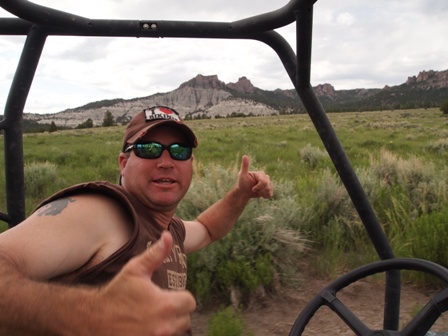 Having fun with friends along the Fremont Trail for ATVs, UTVs, dirt bikes and jeeps on our way to Peterson's Point.