Fremont ATV Trail
Circleville to Smith Canyon
The Fremont Trail ties in the Paiute Trail in Circleville Utah and travels south to the Tropic Reservoir near Bryce Canyon National Park. This trail is over 50 miles long and much of it follows along the base of the remote Mount Dutton. This trail receives less use than the Paiute trail. Make sure you have a full tank of gas before starting this trail. Full services are available in Circleville and Bryce Canyon.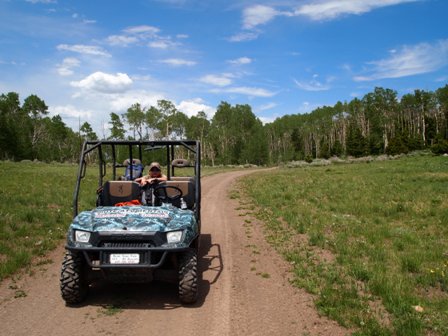 We started our trip by eating lunch and getting gas in Circleville Utah for Polaris Ranger UTV we rented from Lizzie and Charlie's RV and ATV Park. For the first few miles out of Circleville the scenery was somewhat bland, however once you start to climb horse valley Peak the views keep getting better and better.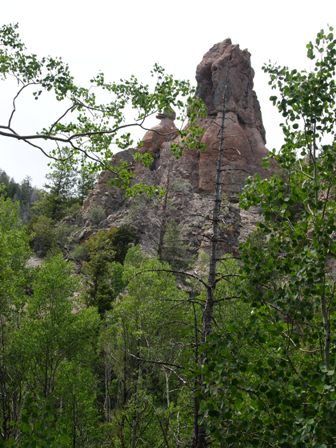 Horse Valley Peak is the highest point on the Fremont Trail at an elevation of over 9000 ft. Once you cross the peak and start down Smith Canyon the scenery really picks up as you start to see huge Hoodoos.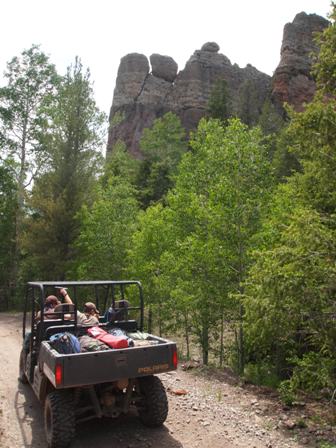 This was my first trip on a UTV. I am typically a dirt bike guy but I have to say I loved the Polaris Ranger Crew. I was able to navigate while Randy drove us around. I also loved the ability to talk to my friends instead of just pointing at something like we do on dirt bikes.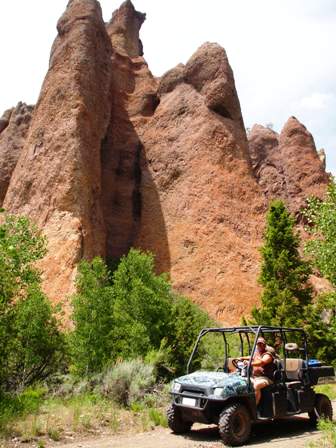 The hoodoos on along this trail are different from the ones farther south at Casto or Bryce Canyon, they have a different color and have larger conglomerates (geologic term for rocks cemented together).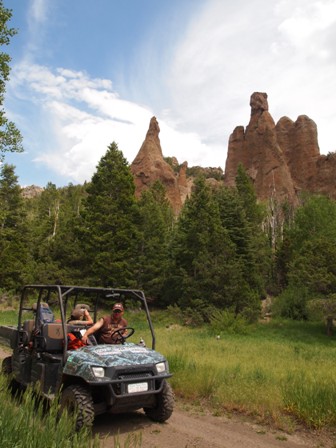 Smith Canyon in the Dixie National Forest really makes you want to stop and take photos at every turn of the trail.
Small arch along the Fremont Trail in Smith Canyon. This is ATVing and UTVing at its best.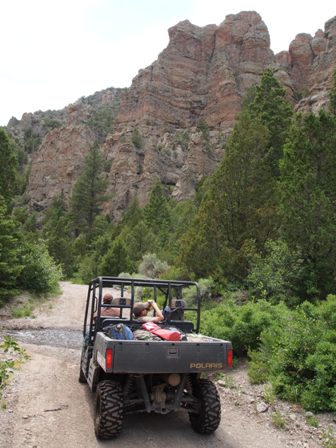 There are many creek crossing as you make your way through Smith Canyon. Most are easy but one was quite muddy and had a Toyota 4-Runner stuck in it. That made for a costly day for someone as they had to call a towing service to get them out.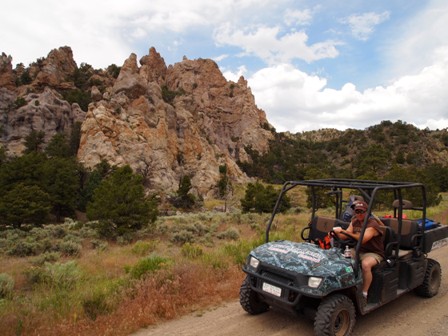 As you start to exit out of Smith Canyon you will enter an open sage brush desert for a few miles until you make your way to Sanford Canyon.