Moab Utah Guide Books for ATVs, Dirt Bikes, Side by Sides and Jeeps
Full Color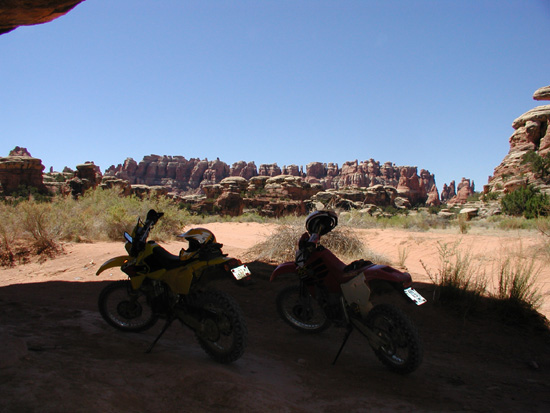 If you only have time to ride one trail ever in your life and like to look at scenery Elephant Hill should be it.
Note only Jeeps and Dual Sport bikes with tags are allowed on this trail, NO ATVs even if you have a tag.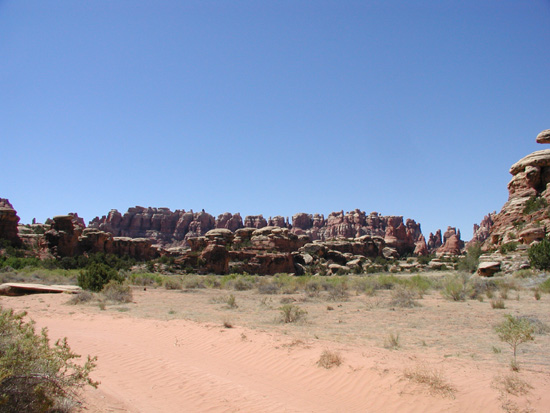 Though this trail is not rated as being extremely difficult for Jeeps the ride over Elephant hill on a dirt bike is. Out of all the trails listed on this page this one is most difficult for motorcycles.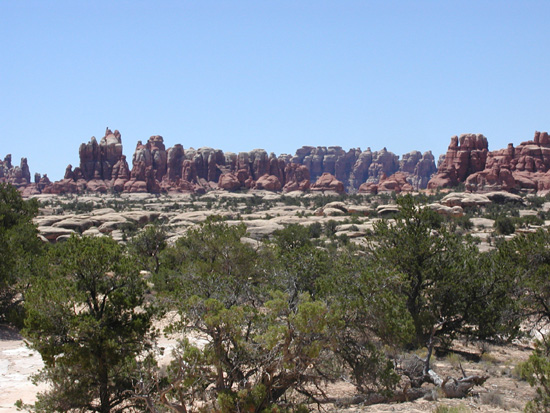 The tall rock formations in this area are called Needles hence the name of this section of the park.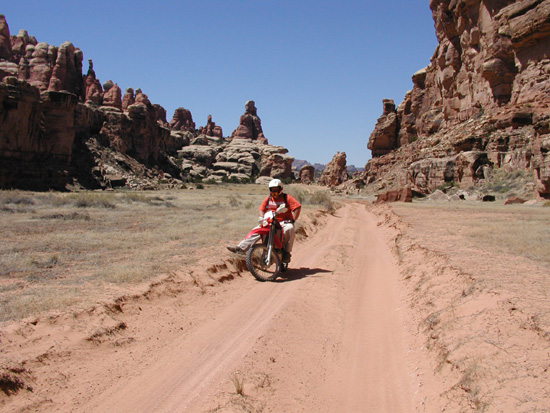 Though Elephant Hill and a few other places are very difficult most of the trail is an easy sand bottom.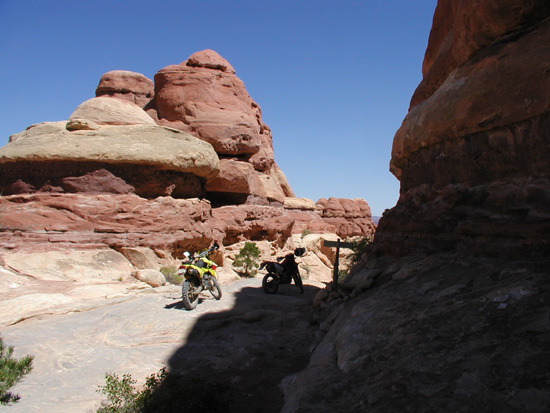 The trail just before you go down "The Silver Stairs". This trail is one way so be sure to follow the signs.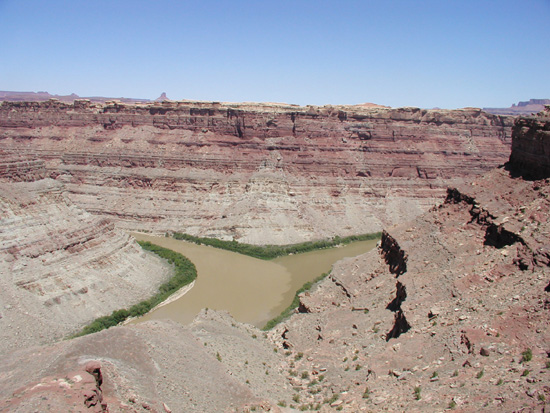 There is a spur section to this trail that will take you to Confluence point. It is a short hike but the trip would not be complete without it.