Golden Spike Trail
Motorcycles, UTVs, Jeeps
Moab Utah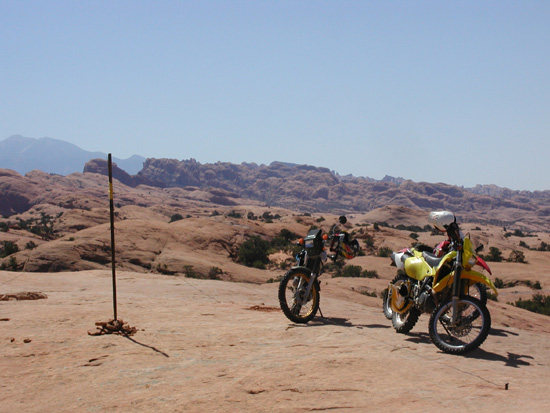 The Golden Spike trail gets its name from a spike in the ground at this point which marks the county line.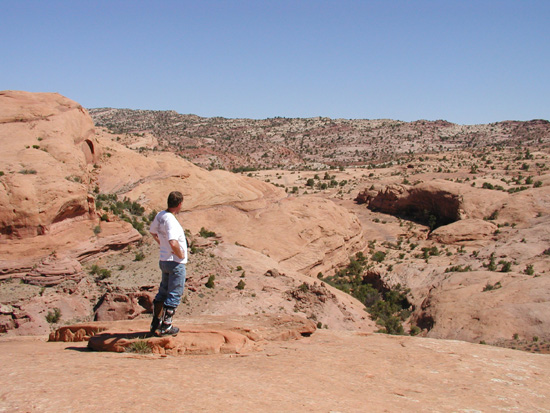 A view from the top of the slick rock dome near the Golden Spike. If you look closely at the center right of the image above you can see a faint black streak in the canyon. The streak is from tires wearing off on the hard rock. The streaks seem to get darker as the spring, summer and fall riding season go along. The streaks are lighter at the end of winter when no one has been using the trail.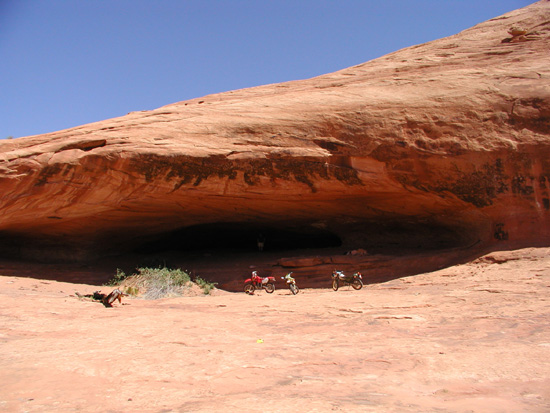 This is an interesting area along the trail were there is a very large alcove overhang forming, this would be a nice cool are to get out of the heat if you were riding in the Poison Spider area during a hot day.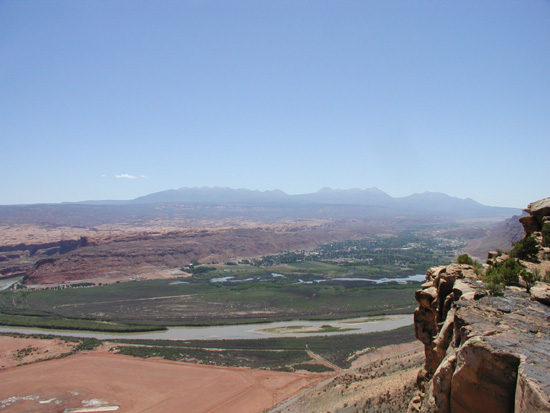 A view from the first overlook of Moab and the La Sal Mountains. To the left center of the picture is the Sandflats area which contains famous trails such as Hell's Revenge, Fin 'n' Things, and Slick Rock Trail.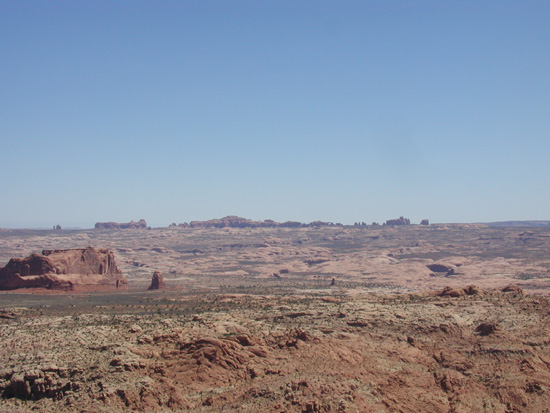 A view from the overlook of Arches National Park. If you look close you can see an arch near the right center of the photo. Arches National Park is a really cool place and I highly recommend visiting the area. Note, the park has become very popular recently due to the Might Five ad campaign. I suggust going very early if you don't want to be rubbing shoulders with a thousand other people. Also, if you get to the park be 8am, well actually it might be 9am there is no one collecting the entry fee so you can enter for free.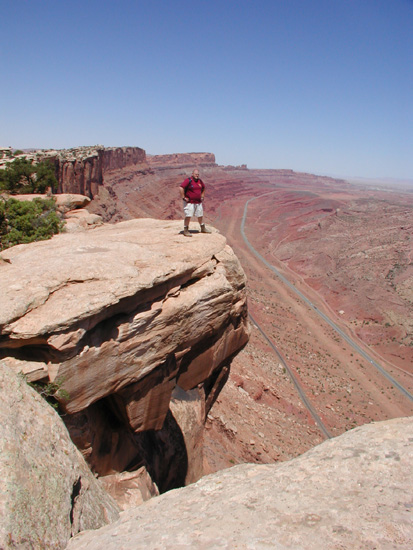 This is the view of US HWY 191 just north of Moab. At the time the picture was taken it was just desert. Now all of the area in the top right of the photo is mountain bike trails.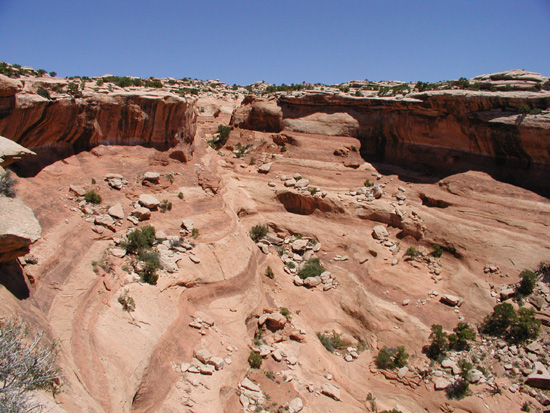 To reach the Golden Spike trail you will actually have to ride the Poison Spider Mesa Trail first. This is a picture of Gold Bar Canyon. The trail becomes more difficult the further you go. Beware that even though you are only about five miles from town as the raven flies, it would take a long time for someone to reach you here if you had a breakdown or injury.
The Free Golden Spike UTV Trail map below, show the parking area for the Poison Spider Mesa trail plus other trails in the area.