Fremont ATV Trail
Peterson's Point
The Fremont Trail ties in the Paiute Trail in Circleville Utah and travels south to the Tropic Reservoir near Bryce Canyon National Park. This trail is over 50 miles long and much of it follows along the base of the remote Mount Dutton. This trail receives less use than the Paiute trail. Make sure you have a full tank of gas before starting this trail. Full services are available in Circleville and Bryce Canyon.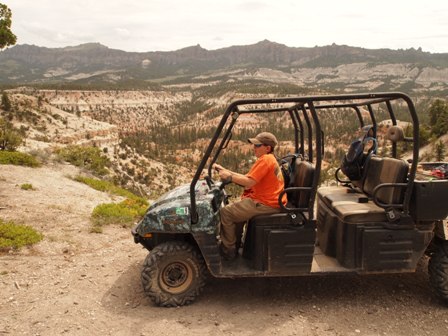 Peterson's Point is a little know trail that spurs from the Fremont ATV Trail. There are many view points along the trail, this one was just a short ways from the start with Mount Dutton in the background.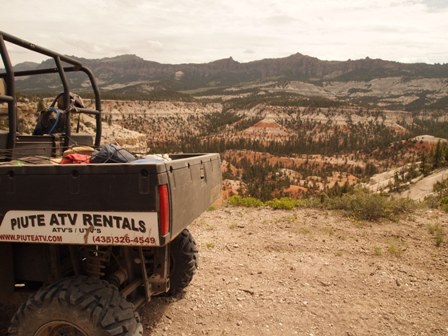 If you live out of on the eastern side of the country like we do and want to ride Utah ATV and Dirt Bike trails but don't have the time to hail your rides out there I highly recommend you checkout Lizzie and Charlie's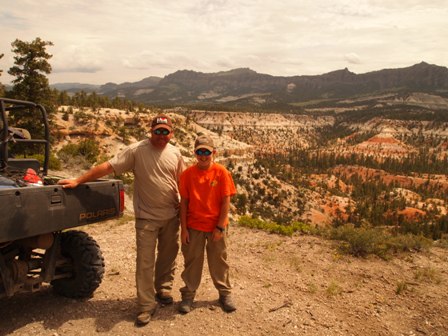 Riding on the Polaris Ranger Crew was great family fun. There is no better to spent time with family and friends than trail riding and camping and the Fremont and Paiute ATV trails.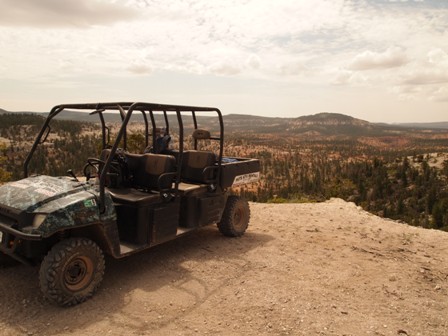 Peterson's Point offers on of the areas best overviews of Casto Canyon. It is important to note when planning a trip to Casto Canyon that UTV are not allowed on the trail since it is gated at 50".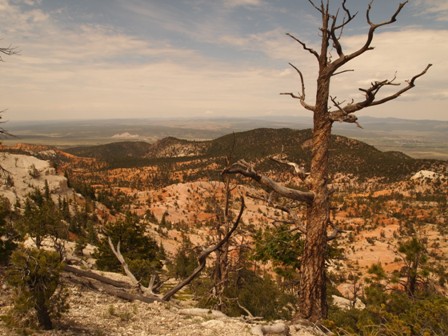 Looking into Casto Canyon in the Dixie National Forest. I love Utah's Red Rock Country. It is best seen on atvs and dirt bikes.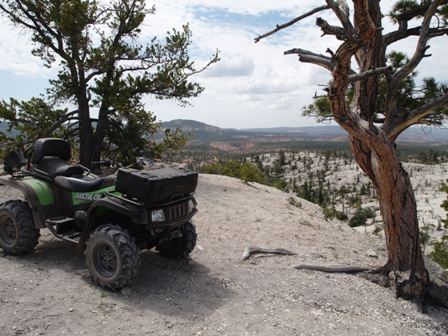 I enjoyed the views from Peterson's Point better than the views at Bryce Canyon plus you will have the place all to yourself. Be sure to checkout other near by overlooks into Casto Canyon.