Fremont ATV Trail
Sanford Canyon
The Fremont Trail ties in the Paiute Trail in Circleville Utah and travels south to the Tropic Reservoir near Bryce Canyon National Park. This trail is over 50 miles long and much of it follows along the base of the remote Mount Dutton. This trail receives less use than the Paiute trail. Make sure you have a full tank of gas before starting this trail. Full services are available in Circleville and Bryce Canyon.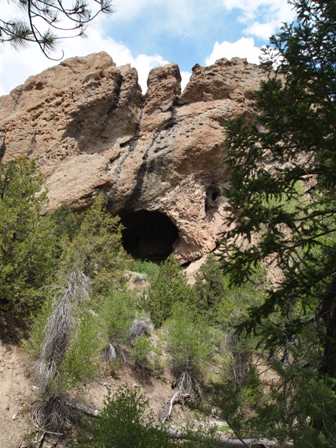 We started our trip by eating lunch and getting gas in Circleville Utah for our Polaris Ranger UTV we rented from Lizzie and Charlie's RV and ATV Park. Once you start up Sanford Canyon you will pass a large ranch on the left side of the trail, get a good look as this will likely be the last signs of civilization you will see for a few hours.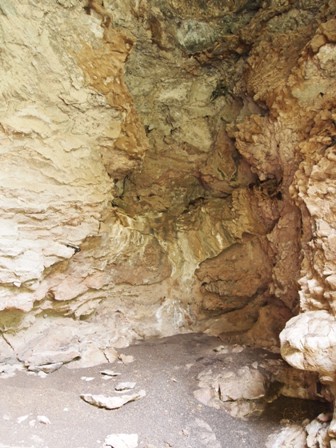 As you are climbing up Sanford Canyon you will notice many strange rock formations, keep alert and you might be able to spot this cave on the left side of the trail, the first picture on this page shows what it looks like from the trail. I recommend that you only look at the cave from the trail, as the cave floor is covered in bat guano and smells really bad.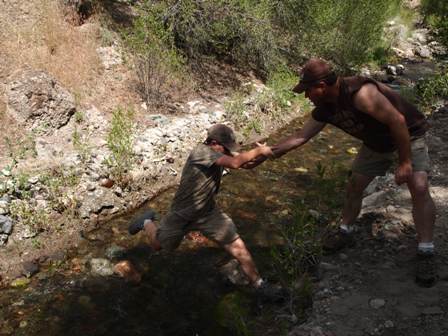 The trail crosses Sanford Creek at least a dozen times and there are many tempting places to camp. If you decide to camp along the creek make sure you boil its water before using it, this is open range land and the trail is polluted with cow droppings.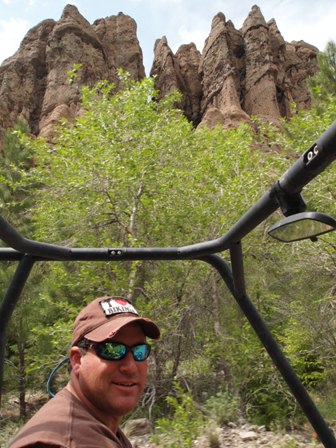 The Hoodoos continue as you travel up Sanford Canyon but you will notice they look different than the ones in Smith Canyon. This area is great for any type of offroad travel including ATVs, UTVs, Dirt Bikes or even Jeeps.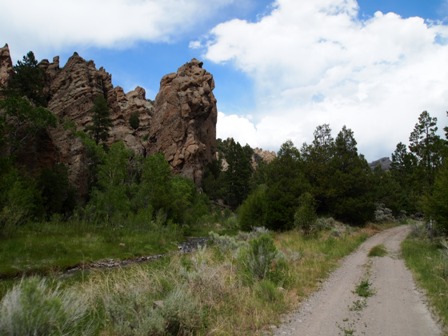 Sanford Canyon in the Dixie National Forest really makes you want to stop and take photos at every turn of the trail. The scenory is great as you travel up canyon on your way to Mount Dutton.
Fremont ATV Trail
System

ATV Trails Guide
Moab UT



Promoter List Your
Trail On This Site