Tennessee / North Carolina ATV and Dirt Bike Trails

Coal Creek is a must for anyone living in the Southeast. These trails are just as good if not better than the Hatfield and McCoy Trails. With well over 100 miles of marked trails this place has everything from Fast Dirt Roads to Hill Climbs to Mud Pits to Technical Rocky trails and even Free Camping.

Tellico is a very fun but rocky trail system. This trail system if for all types of ORVs from dirt bikes to Jeeps. There are also some great places to camp. Tellico seems to be more popular with Jeeps than anything else.

Brown Mountain Trail Park

Brown Mountain Off-Highway Vehicle (OHV) Area, on the Grandfather Ranger District of the Pisgah National Forest, offers 34 miles of rugged, mountainous trails with lots of challenges.

Prentice Cooper Wildlife Management Area

The Prentice Cooper Wildlife Management Area for ATVs and Dirt Bikes has approximately 100 miles of trails along the Tennessee River and is located only 10 miles from Chattanooga.
Taylor Park ATV Trail Guide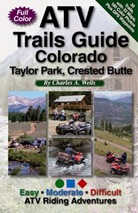 Guide to Moab ATV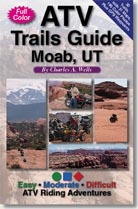 Guide to Colorado Trails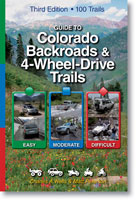 Guide to Northern Colorado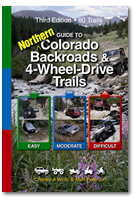 Promoter List Your
Trail On This Site